This was written as a guest post for Adventures of Team Pancakes. Make sure to check it out and read other people's takes on their first steps in marriage.


If I'm being honest (and I've learned to be honest) about our first year of married bliss, it was pretty non-blissful. Nearing the end of our second year of marriage (we just celebrated two years on March 19), I was reflecting on how far we've come and where we are going. As I reflected, the first year and a half made me twinge. It was hard, revealing and sometimes painful. Yes, there were
wonderful
moments and days, but it seemed that we just couldn't get our act together.


I expected it to be easy, fun, exciting and spontaneously romantic -
all the time
. I talked to friends who were also married and they gave me no reason to think that it shouldn't be, so what was wrong with
our
marriage? Why was it kind of hard some days and next to impossible the next? Why was it easy mid-afternoon and then World War III by dinner? There were Saturday afternoons of slammed doors. There were nights where I got in my car and made the loop around Phoenix, not wanting to go back. There was the doubt, regret and worry about what the heck I had gotten myself into.


Four months in, I wrote
this post
. I was crying out, seeking for affirmation that I wasn't going crazy.
The encouragement I received from this post still rings in my ears today.


The thing I've learned about marriage is that it's hard work. We have to take it moment by moment, and if there's one bad moment, it doesn't mean the entire marriage has to be sacked. I've learned to pick my battles and let things go. I've learned to treat my husband with the same respect I expect in return. I've learned to let the dishes sit in the sink if it means sitting by my husband on the couch for ten extra minutes. I've learned that sometimes we just need to get out of the house. I've learned that we are two very different people, but if we were the same, we'd be in trouble.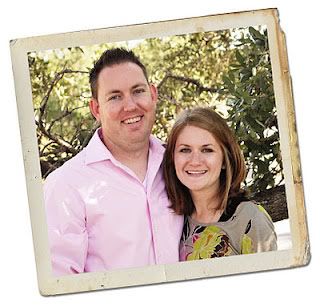 Through blogging
our story
, I've learned to be honest. And if I'm being honest, there is no one I'd rather go to sleep with at night and wake up to in the morning. If I'm being honest, my husband has way too much patience with me. If I'm being honest, the really great moments tend to overshadow the sticky ones, regardless.


I never want to paint a picture of
pure
bliss, because I never want a newly married couple to feel like they're doing something wrong.
I felt like I was doing something wrong for four months
. That's a lot of wasted time. These days, I'm not wasting time. I'm enjoying it.


And you know what? It's good. It's a one-of-a-kind experience if you're willing to fight for it. It's the greatest life lesson if you're willing to learn from it. It's the most clear picture of what selflessness and pure love looks like if you're willing to let it shine through you.


Be encouraged in your own story. It's worth it.