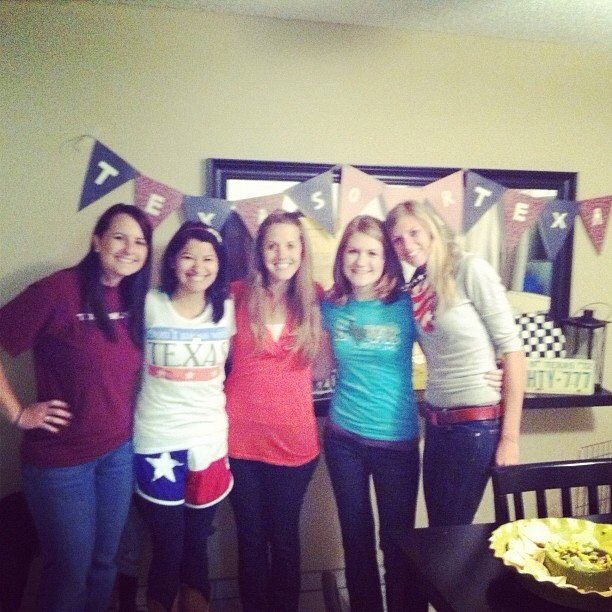 Making friends in high school was simple. Dance team? Check. Young Life? Perfect. Six different classes a day? Lots.
Making friends in college seemed a bit more challenging, but still, rather simple. Roommates? Instantaneous. Classmates? Mostly. Clubs and organizations? A must.
Since moving to the desert almost five years ago, I've had to work at finding friendships. Coworkers were a given as forty plus hours a week were dedicated to my desk and surrounding cubicles. But what about when I went home to an empty condo? What happened when there were no club meetings or dance practices?
I had to actually
work
at it. Friends weren't handed to me like they had been the eight years prior.
I had to find them and be intentional.
And it was tough.
There were lonely evenings with just my cat and DVR. There were Friday nights with no set plans. There were failed dates over and over again.
About a year after I called Arizona my home, I sought out local Young Life leaders to do
something
with my extra time. More than anything, this connection brought me into a group of young women who meet every Wednesday night. For the last four years of Wednesdays, I've tried my best to make it to that living room. I've poured my heart out to fifteen women each week, spent weekends tucked away in cabins and on beaches sharing our stories, and Saturday nights building our community through dancing, bingo and time together. But we have to continue building those relationships, week by week.
The other day I was feeling the need to reach out to a couple of girls I haven't seen in a while. So, I sent them a text and we have plans set up for the next couple of weeks. And there
will
be more texts sent out.
It took intention. This whole living-in-Arizona adventure has required intention. Finding friends in the desert was a challenge; being an adult seeking community is a continued venture.
Who will you be intentional to reaching out to this week?
The above photos are via Instagram. Follow me @jordyliz!