I have absolutely no green thumb.
My mother-in-law bought us a plant not long ago, and within a week, the green plant was yellow. I didn't know how often to water it, so I watered it when it looked a little frail. What I found out too late was that Chris was coming behind me each morning and watering it himself. Together, we managed to kill a very easy-to-care-for plant.
I am happy to report that when my mother-in law came over and saw the harm we had done, she took it home to revive it and it is currently living a very healthy,
green
life.
This last Saturday, I went to the Farmer's Market with
Emily
and
Nicole
. Walking around and seeing all of the fruits, vegetables, flowers and herbs made me desperately wish I could garden.
Squash, onions, and garlic...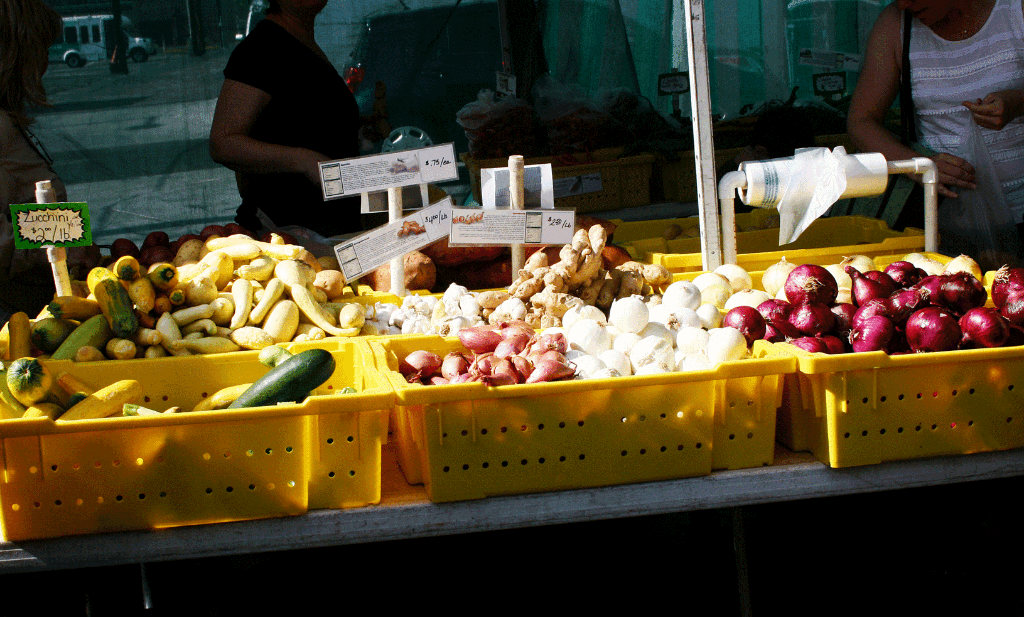 ...tomatoes and peppers...


...watermelon and whatever-that-white-vegetable-is...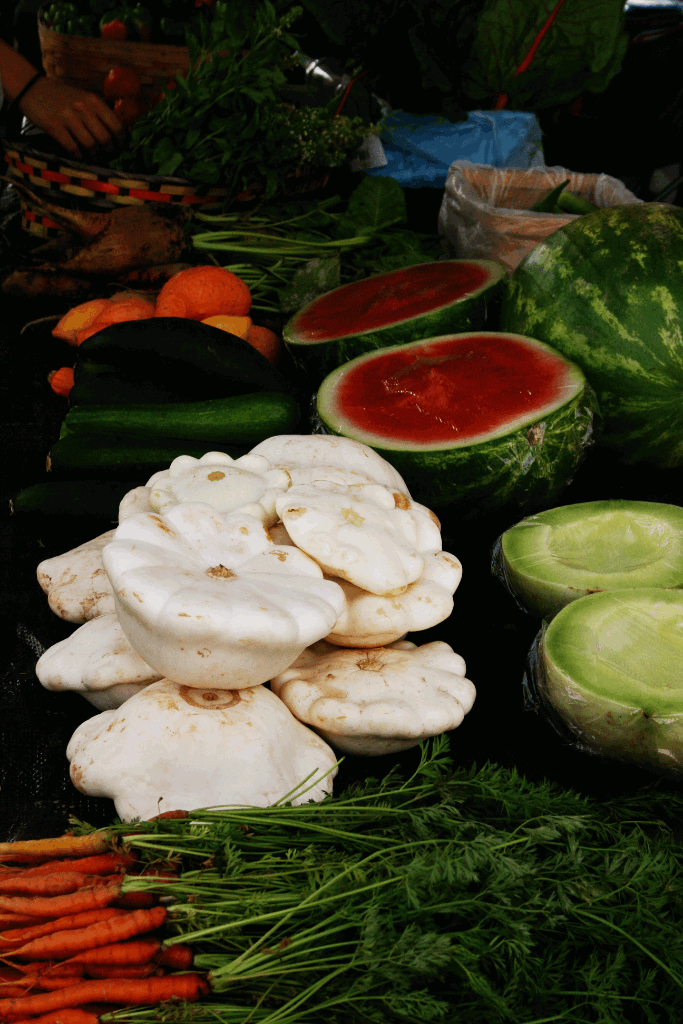 ...freshly sprayed lettuce and cucumbers and oh, the white vegetables are called patty pans!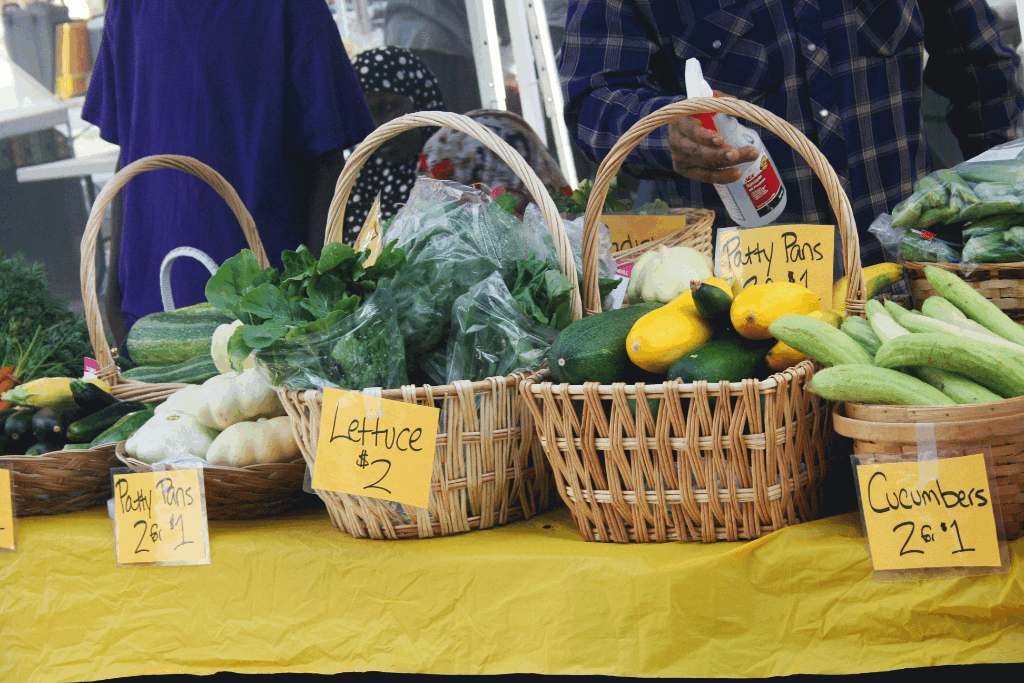 There was bread. Bread I can do.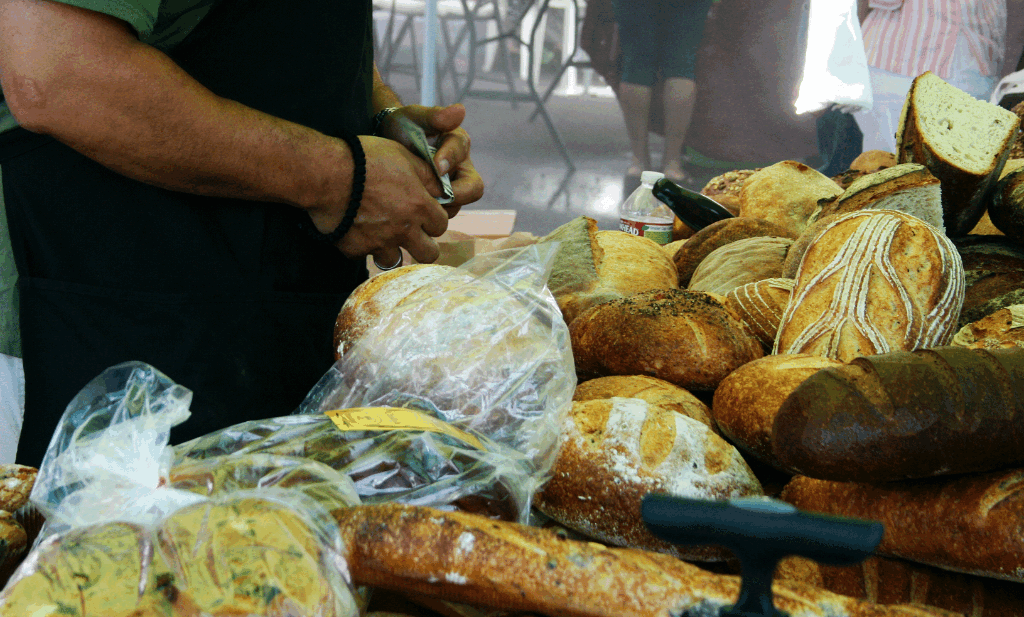 And books. Books, I can really do.


I love, love goat cheese. But I have no goats. Although, a goat would be fun.


The honey dippers are just cute.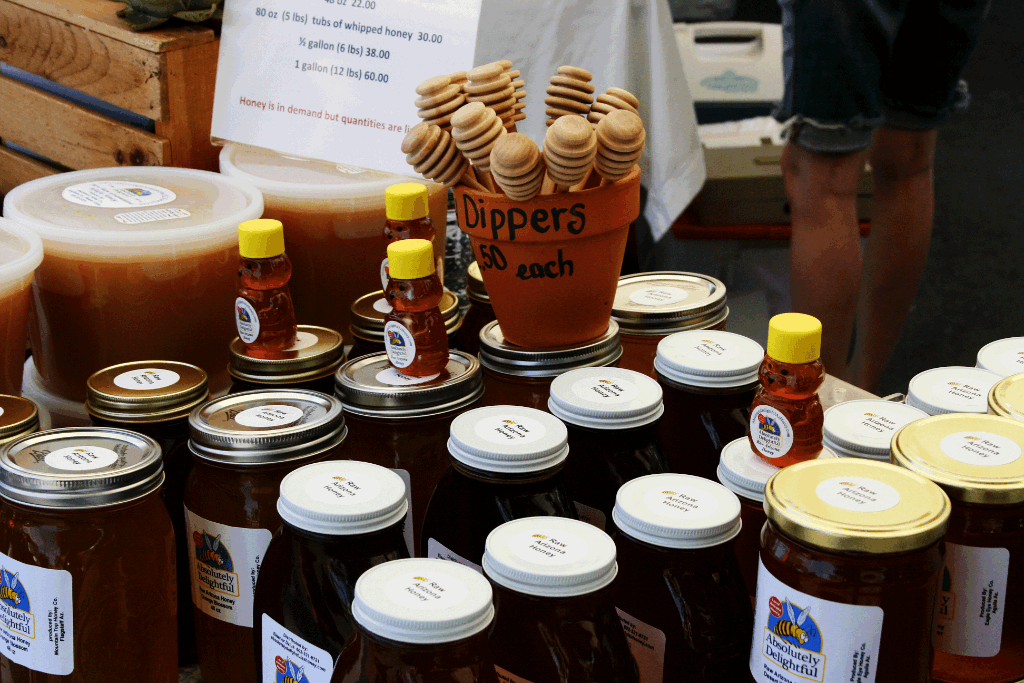 Watermelons are a must for summer.


And whatever this herb is, it's pretty.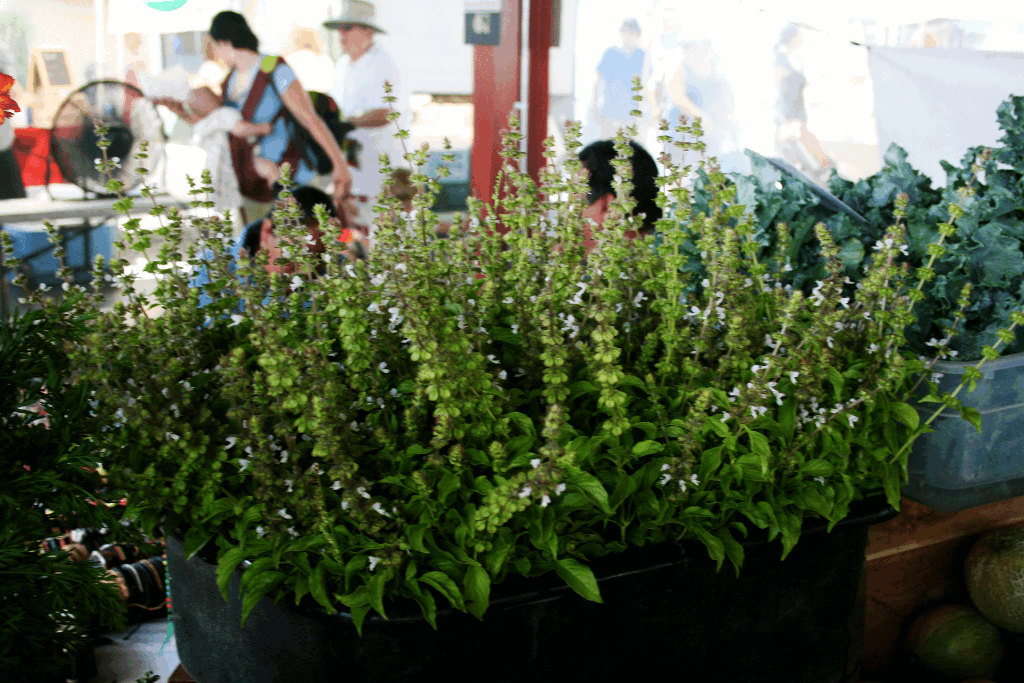 And this? Oh, this would be my first garden. Did you know an artichoke, when not picked, blooms? I'll take an entire backyard of unpicked artichokes, please.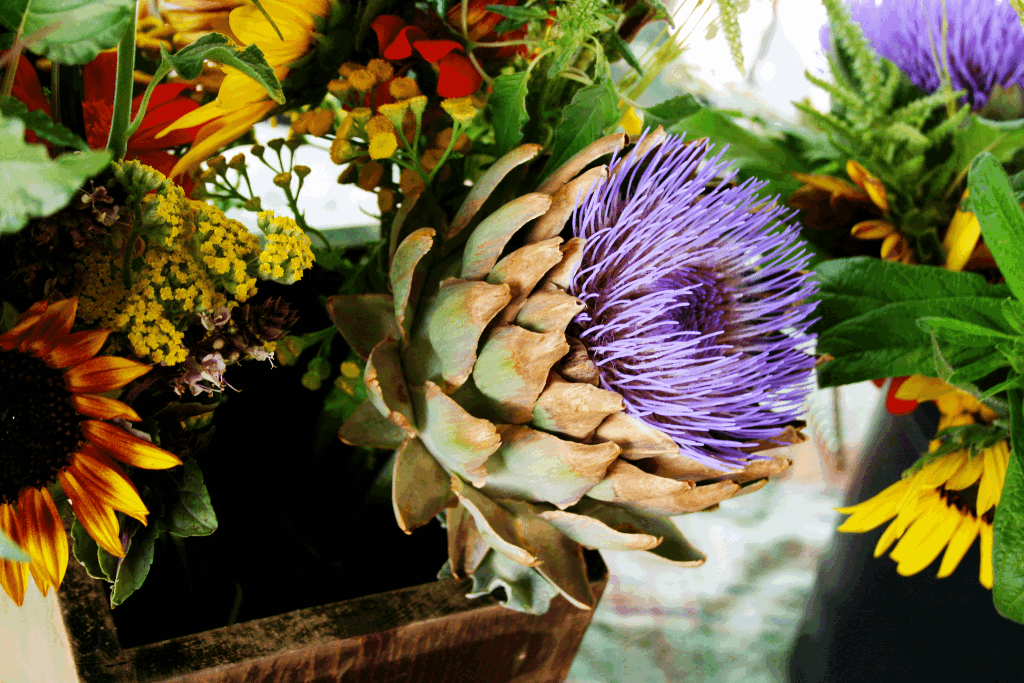 I love carrots on the stem. And I know someone else who does, too...


...so I made sure to bring her a bunch.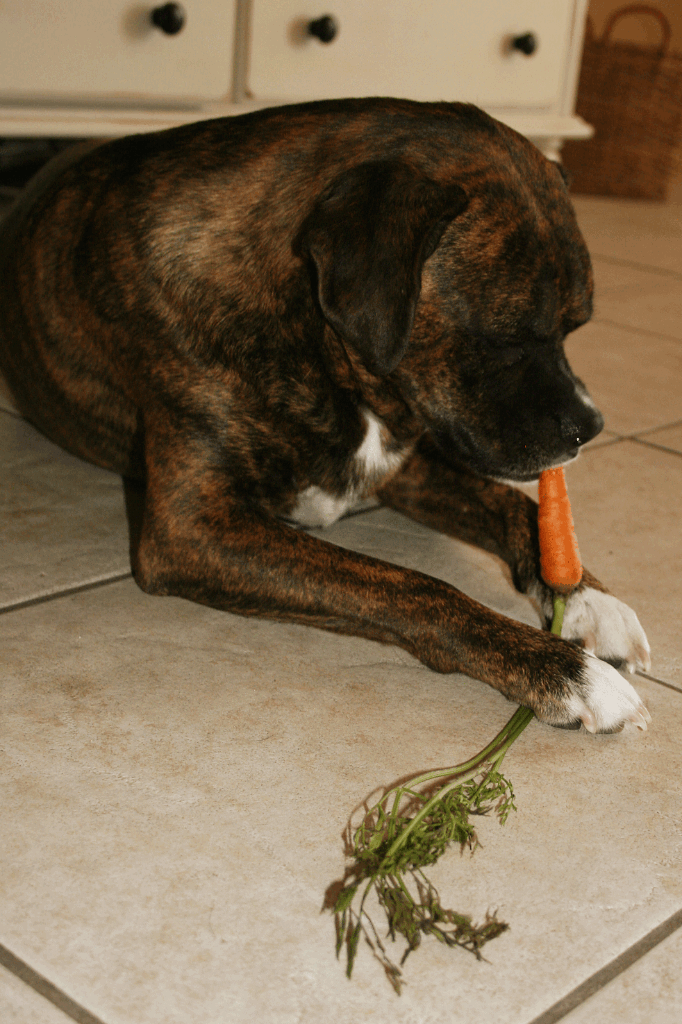 My idea of gardening is taking advantage of the goods from others' gardens.