There are several cabinets in our house I could have chosen for this challenge, but I wanted to pick a cabinet I use every day. Therefore, my bathroom cabinet became the project. Not only do I use it every day, but every day bottles fall out and I can barely shut it. It was time for a quick overhaul. And yes, you get a peek inside my bathroom cabinet to learn all of my well-kept secrets.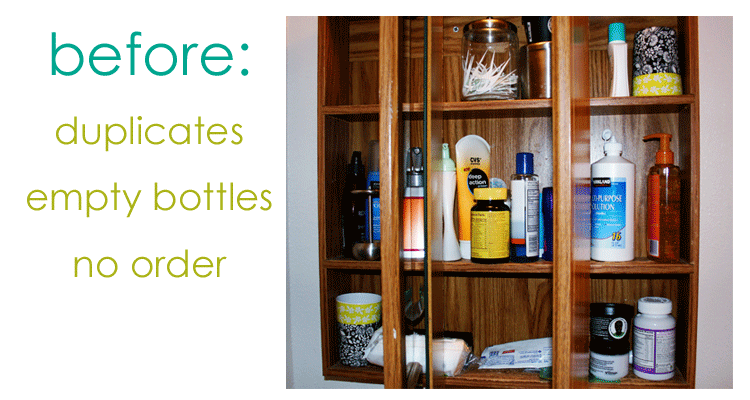 I threw several items out, put a few items in a different cabinet with their counterparts, and then only kept the items in the cabinet that I use daily. It's already made a difference in my quick morning and evening routines.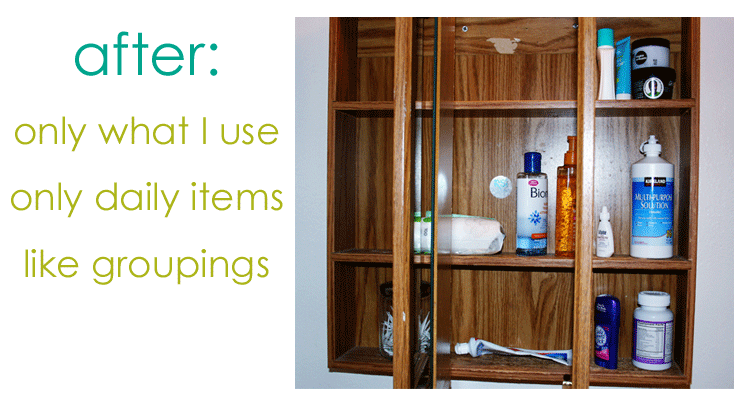 And guess who jumped in on the challenge this week? This means
double
organization will be going on in this house if my husband keeps it up.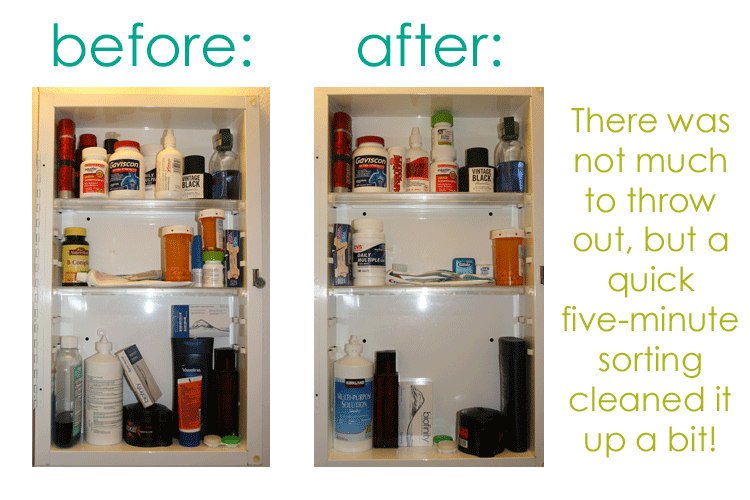 How did the challenge go for you this week? Link up!