This week, I organized a shelf.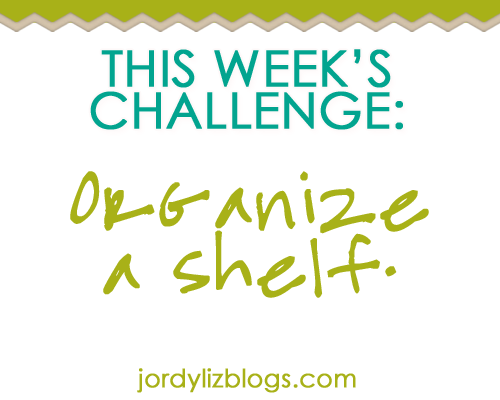 I took on the bookshelf in our guest room. It's full of all my books collected from years and years and years. I read a book, put it on the shelf, and then never read it again. Yet, I keep it. I buy a book, intend to read it, put it on the shelf, and then don't get around to it. After many, many moves with heavy boxes of books, I was tired of hanging on to books I didn't need.



So, I did my best to streamline it.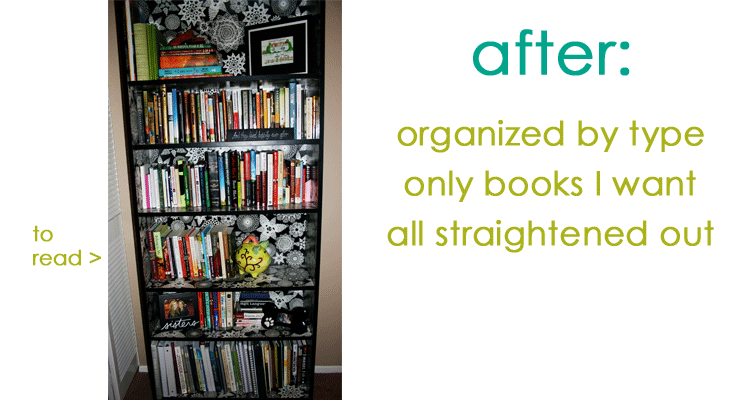 One of the reasons I hang on to books is because of the
words
. I underline and highlights word that are meaningful to me. To help streamline this, I started a Google Doc that lists the book's title, author, quote, character and page number. I now have a library of quotes at my fingertips without the bulkiness of the books.
I decided to organize it in a way that would help me stay accountable to books I need to read and created one of the shelves to be my "to read" shelf. I typically like to keep all my faith-based books as references and books to pass along.
To keep a list of books I've read and books I want to read,
I scanned all of my books into my
GoodReads
app with their handy barcode scanner.
How did you do? Link up your post below!
Let's organize life.