Let's get going on week three.


You'll have a week to complete this next challenge and you can come back on Tuesday, June 19 to link up.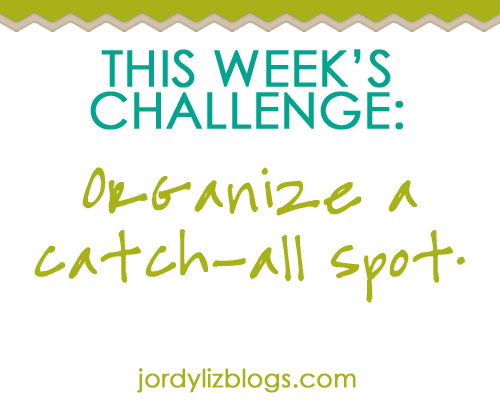 This can be the spot you toss your shoes and purse when you get home from a long day, the table that ends up with all of the mail on it, or the dresser that holds the jumble of keys, sunglasses and wallets. Pick the spot that you toss everything the minute you walk in the door only for it to pile up.

Once you do, determine designated spots.
Is there a spot for my purse and keys?
Is there a spot for his wallet, keys and phone - everything that comes out of his pockets?
Is there a spot for our mail?
Is there a place for our shoes?
I look forward to seeing your spaces next Tuesday!
Make sure to use the button below on your post - just copy and paste the code.
Let's organize life.