This week, I organized my pantry.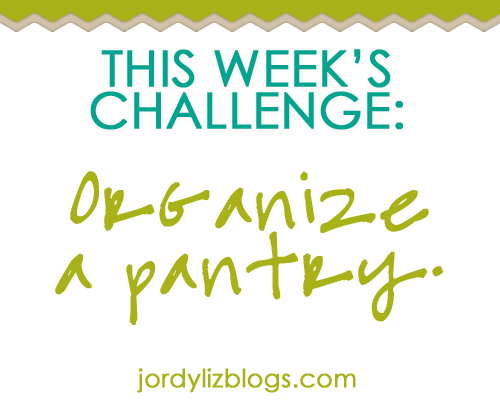 One day, I will have a real pantry with a door, shelves and light. Until then, I am making do with our kitchen cabinets. We have quite a bit of storage in our kitchen, so we keep our main food in these kitchen cabinets and extra boxes of foods like cereal and crackers in a separate cabinet that isn't so convenient. It works.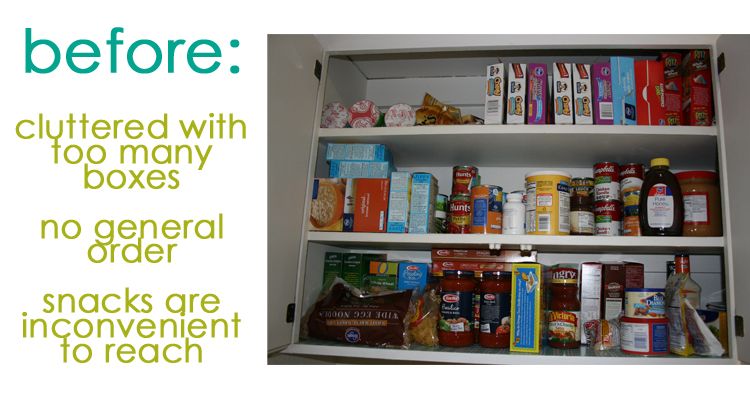 I went through each shelf and rid of any expired items and empty boxes. Our top shelf holds all of our snacks. Chris, being tall, can easily access these treats. I have a bit more of a stretch. I wanted to create a system for all of the snacks to make it easy for both of us.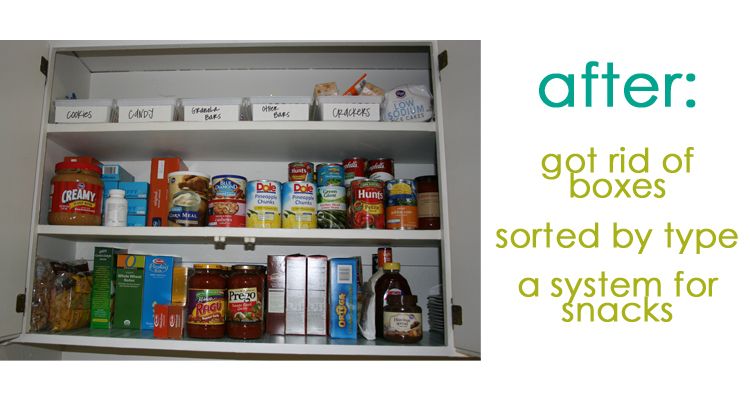 I found these small plastic baskets in the Target dollar aisle - two for $2.50. I am sure you can get them even cheaper at the Dollar Store. I added some labels and sorted the snacks.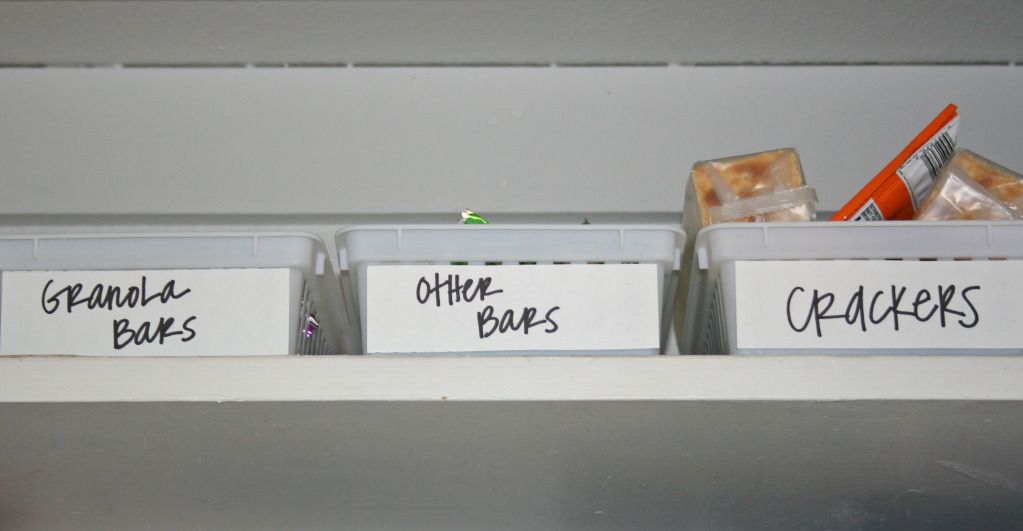 Much easier to grab and go!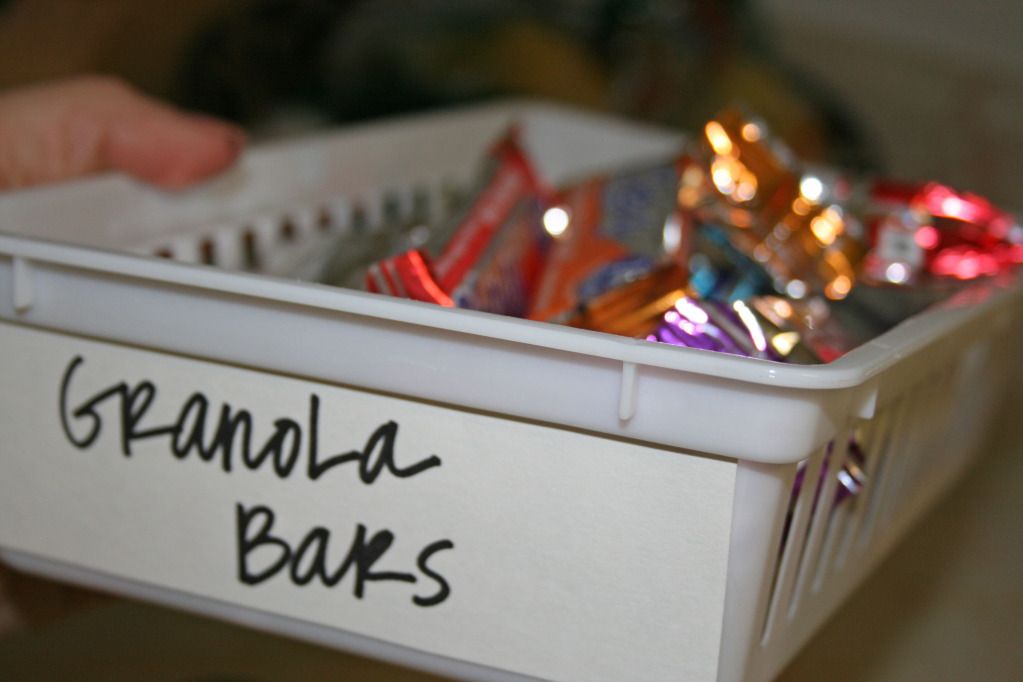 How did you do? Link up your post below!
Let's organize life.