Make sure to link up your challenges for this last week.
Let's get going on week eight - the second to last week!


You'll have a week to complete this next challenge and you can come back on Tuesday, July 24 to link up.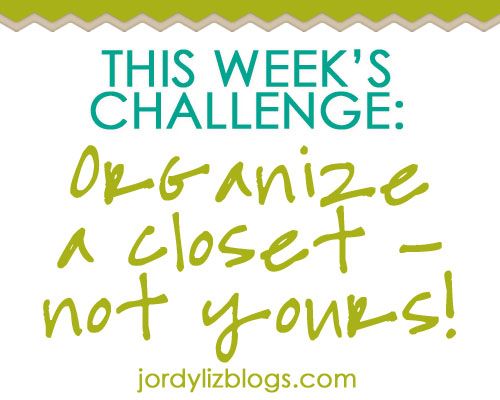 This week, organized a closet that is - like it says - not yours. Why? Because I am going to end this nine-week challenge with the biggest challenge - your closet. You can mentally prepare yourself now.

Maybe it's the hall closet, the coat closet, your kid's closet, the office closet, the bathroom closet - pick whichever one you'd like. I think I'm going to tackle the coat closet because one should not even have a "coat closet" in this part of Arizona. Yet, we do.


I look forward to seeing your spaces next Tuesday!
Make sure to use the button below on your post - just copy and paste the code.
Let's organize life.