Make sure to link up your challenges for this last week!
Let's get going on week seven.


You'll have a week to complete this next challenge and you can come back on Tuesday, July 17 to link up.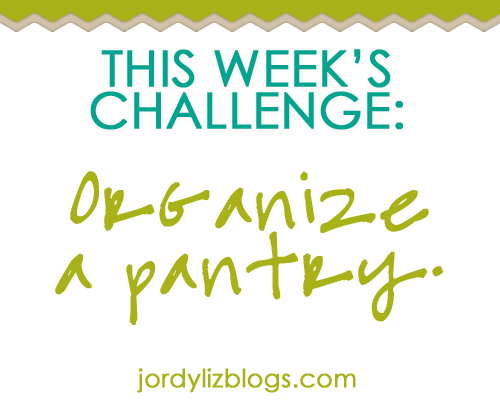 In my house, the pantry turns into a mess as I rummage through it for a night of cooking and then shove everything in there after a trip to the grocery store. Everyone has a pantry - even if it like ours and takes up your upper kitchen cabinets.

Throw out expired food, organize it by type so it's easy to find different items and maybe even throw the little snacks and items into a basket or jar.


I look forward to seeing your spaces next Tuesday!
Make sure to use the button below on your post - just copy and paste the code.
Let's organize life.