Make sure to link up your challenges for this last week!
Let's get going on week six.


You'll have a week to complete this next challenge and you can come back on Tuesday, July 10 to link up.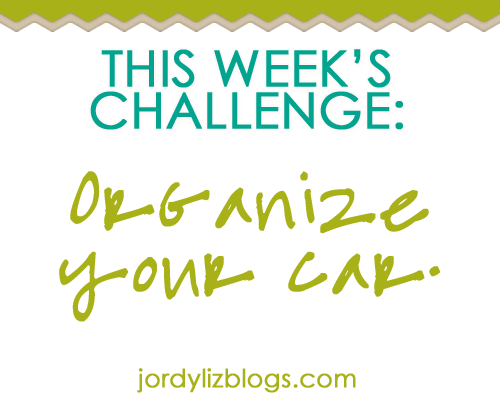 We are in our cars almost every single day, multiple times each day. If you're like me, sometimes you basically live out of your car if the week gets too busy.

Spend some time in your car this week and figure out what you really need in there, what can come inside, and how you can make spots in the car to hold the necessities.


I look forward to seeing your spaces next Tuesday!
Make sure to use the button below on your post - just copy and paste the code.
Let's organize life.