This week, I organized my closet which was in desperate need of a pick-me-up.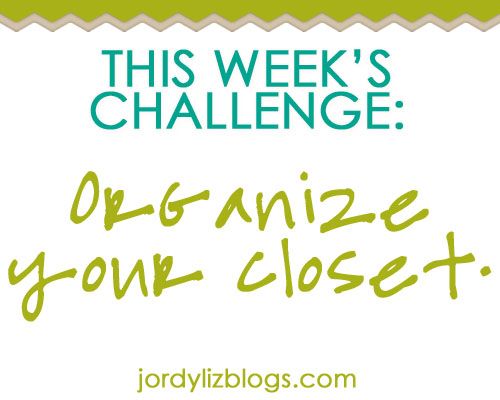 It was good timing as summer is drawing to a close (but the hot weather is
not
) and I have started a new job.
While I like to have an organized closet, I also have to be realistic in order to keep it up week after week, laundry load after laundry load. I don't organize by color because I know I won't keep up with it. Instead, I organize by dresses, short sleeves, long sleeves.
At first, it was a mess. Pants shoved on the shelves because I figured that was the best place for them and bags piled on the floor because I didn't know where else to put them.
I rearranged.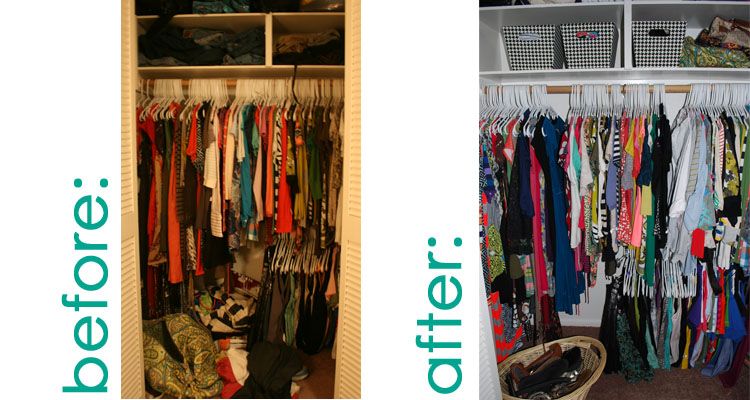 I put the pants over to the side of the closet and used baskets to hold small items up top.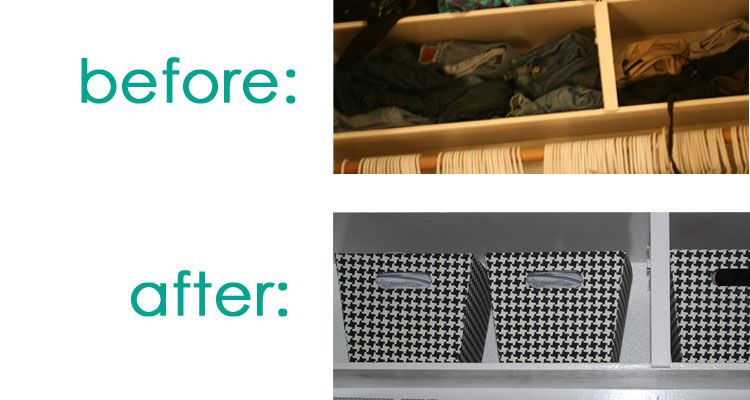 I organized the pants by jeans and dress pants, and then gave my shoes a proper place.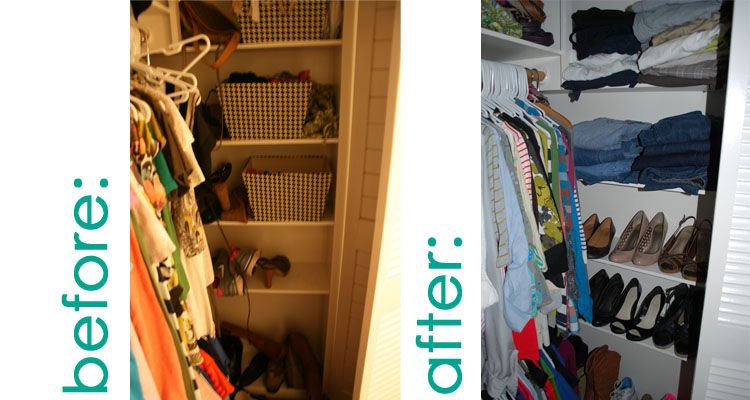 I made room on the floor by deciding which bags I really needed and moved the ones I kept up to the very top of the closet since I don't get to them often. I then bought a $5 basket for my flip flops and flats so they wouldn't take up room on the shelves.

For a place I literally go to each and every day, multiple times a day, it's nice to have it all freshened up.
How did you do? Link up your post below! (And celebrate the fact this was the last challenge.)
Let's organize life.