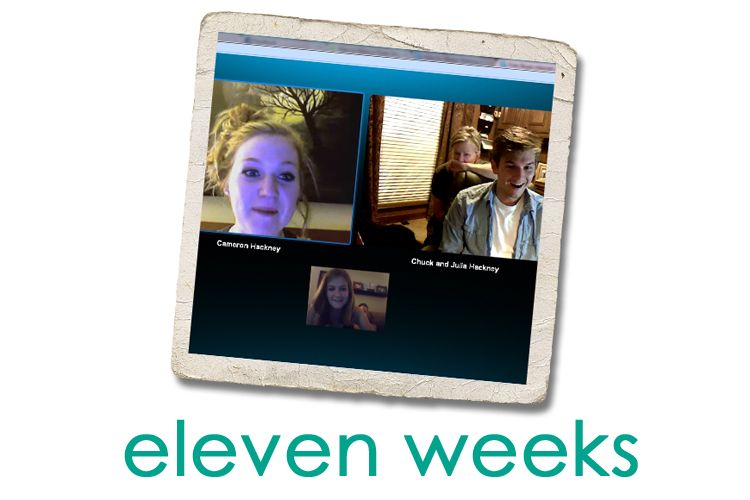 Dear Baby,
Like I said last week, once we saw your ultrasound (now proudly hanging on the fridge) you became so much more real.
We started off the week by telling my sister and brother, your youngest aunt and uncle. Since they are in Texas, we planned a three-way Skype call and held up your photo. Their faces were pure shock and joy and it made my heart happy for them to know. They are so excited about you.
We told two of your dad's brothers this week, as well, and I enjoy listening to how your dad shares the news. I had always tried to imagine how he'd be, and he's more excited than I could have ever pictured.
The not-so-fun pregnancy symptoms have faded away and the last week has been really enjoyable. We traveled to Sacramento and I was able to eat what I wanted, walk around for a while and enjoy the weekend in it's fullest. I still feel you stretching me and growing inside, but it is just a series of subtle reminders that you're getting bigger and bigger. We can measure you in inches now which is so much more real and visible than before when you were less than an inch, or millimeters. You're the size of a lime with fingers and toes.
Next week, we are telling the world about you, baby.