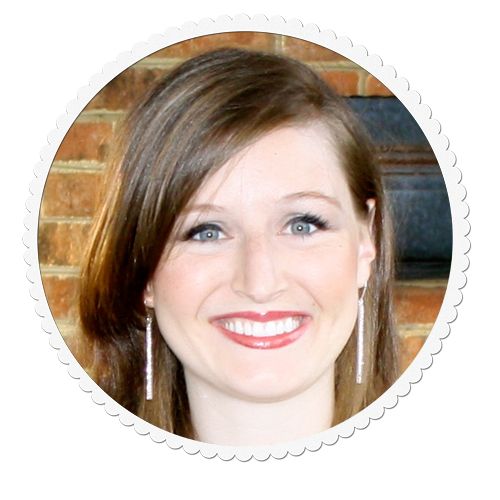 Howdy! I'm Jess. I write sometimes over at
The Ross Road
. My husband is a submariner and I hold down the fort with our two beautiful girls. "Change" is something we expect being in the military but that doesn't always mean it's easy. I am learning to choose joy over circumstances.
---
We were just having one of those end-of-the-day type of conversations. I
wasn't
talking about anything in particular, but just about everything in my life that was overwhelming and difficult. I was expecting Brian to respond with the typical "I'm sorry" and give me a hug. Instead, he piped in, "You know, it's okay to be happy." I was caught so off guard. It was like the clouds of negativity cleared and I realized what I must sound like to him – an unappreciative, selfish and prideful wife.
I wasn't allowing myself to embrace the "change" in Brian's career. The thought of him signing away his life for another four years made me nauseous. The thought of being a single parent through a sea duty and explaining every single night why Daddy wouldn't be home caused stress-induced headaches. This was not the grand plan for our lives. Nobody ever dreams about that. There was nothing that would make that happy. No bonus money, no shore duty, nothing.
On top of that, my day-to-day activities were rubbing me the wrong way: raising two kids isn't easy, ever. My curling iron and makeup bag were gathering dust because I didn't have time to utilize them and I couldn't find the time to dust. I no longer felt like me so it was impossible for me to be happy. I had lost touch with myself.
I was justified to be unhappy.
When friends of mine get married, my advice during those silly bridal shower games is always this: You are going to change, he is going to change, your marriage is going to change and everything is going to change. Don't be afraid of change; commit to it.
I needed a good gulp of my own medicine. My resentment toward the Navy was turning into resentment toward my husband. My bitterness associated with letting go of "me" time was transformed into bitterness associated with parenting. I was ugly, inside and out.
That night, God used my husband (as He often does) to show me a new perspective. It was, indeed, okay to be happy. It was my choice.
I am slightly frustrated and irritated at various circumstances like potty training and teething. I haven't found the time to put make-up on or dust. I'm still nauseated when I think about all things submarine related. None of that really changed. My perspective did.

I am happy that I can stay at home with my girls and wear my pajamas all day if needed. I am happy that my husband has a secure, albeit demanding, job.

I am happy that we have today and therefore, I will embrace it.