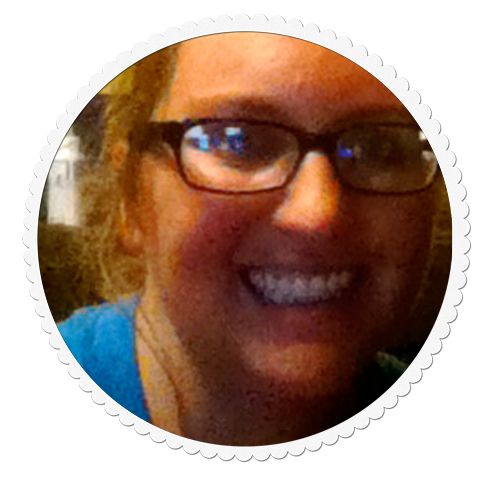 Hi, I'm Leslie from
Body Won't Break
. I used to write regularly but life (a.k.a. excuses) got in the way, and so I stopped. I'm making my way back into the blog world where I hope to share the lessons I'm learning from God (and there are a lot!), my struggles and triumphs with weight loss (and becoming an athlete again) and my reignited passion for the written word.
In 2009, I embarked on an adventure with my husband: buying our first house.
Our relationship was anything but normal. We said "I love you" within a month of meeting, got engaged six months after we met, and were married three months later. So it only made sense to purchase a house four months after exchanging vows.
This was the house. The one we saw ourselves in for years to come. The price was right - perfect even. There was work to be done, but it was all cosmetic. Our offer was accepted, but when the appraisal occurred, we found that the house appraised for less. Such a blessing! We could get our current dream home for even less.
It didn't take long - months really - for the negatives to begin outweighing the positives.
Yes, hard work - like plumbing, electrical, and structural - had been done but it wasn't done well (at least not in my mind). We had to ask for help with paying for the repairs. And then the utility bills increased as summer hit, and I realized how poorly insulated the house was.
Our financial situation changed, too, and we found ourselves with even less money, an ever-growing list of repairs, and increased utility bills. A year into owning the house we started having to pay more money ($100 more) for the escrow account, we purchased a car we could not afford, and we got hit with a huge tax bill.
I cried and worried. I talked about how much I hated change. I wondered why I hadn't been happy in our small, sketchy apartment. I worried some more and again a little more, slowly driving myself and my husband insane.
Change was at fault. And too much of it. I couldn't trust that things would be okay. I would not believe my husband when he reminded me that God hadn't given us anything we couldn't handle. No matter what, he would remind me as I cried, we had always been provided with a way out or a path to follow. But I couldn't see what was happening. I couldn't and didn't believe that God was at work in all the mess.
During our second year in the house, we were given a gift in the form of a decreased escrow payment. I was in a new job, and my husband had started a new job as well. Things were looking up until I did my taxes and found we had been hit with yet another huge tax bill.
The extra money we expected to have for the house instead went towards preventing a huge tax bill for a third year in a row. We tried to save but found there was always something the money needed to go towards. We looked at our budget and decided it was time to downsize and sold the car we could never really afford for something more practical.
My past prayers had been for a miracle. $20,000 to show up unexpectedly in our checking account. A person to knock on our door and offer to fix our house so that it was perfect again - for free! A way out.
Prayer is important. It is the catalyst to change. But prayer needs to have action as well, and at that point in time, I was not ready to put any action behind my prayers. I wanted change, but I was terrified - stuck in the memories of all the hurt and frustrations and worry change had brought over the past few years.
Our third year in the house began. I held my breath as tax season approached and then breathed a sigh of relief when I saw we would receive a small refund. There was no looming bill.
We decided to save as much money as we could. To embrace the change that had come - instead of working one job I was now working two. And then months into saving, when we felt like the saving would never end, we decided to take a step forward and put our house up for sale.
For whatever reason, the house had not been for us. The issues with it were common issues - things that go along with owning a house that is nearly 90 years old. But we were not in a place to take on those issues with our sanity in check.
The money we had saved went towards repairs, and then, just two weeks into the house being listed, we accepted an offer.
I had hoped it would be a smooth change. We had prayed, God answered, and now things would go along perfectly - just as I had planned.
But change is never smooth - even when it is a positive change. So we are learning again that change hurts. I am learning to lean into God and trust His promises. I am turning to my husband for support and telling him when I'm anxious.
And even though it's taken longer than expected, I am finding that the changes are happening - all in God's timing and in His way (which makes no sense to me).
We started the journey of home ownership without really trusting God. We were wide-eyed and determined to move out of our apartment. We prayed, but I know I never really stopped to listen to the messages that He was sending loud and clear.
This time, I've listened. This time, I've heard Him. And that has been the best change of all.