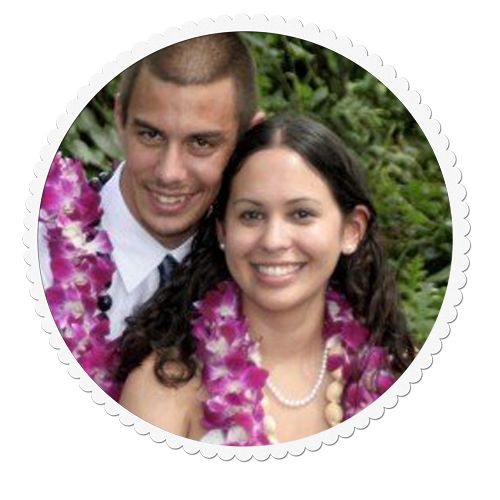 Hi everyone! I'm Mia from
The Chronicles of Chaos
. I'm so thankful to Jordy for letting me visit her blog and talk to you guys about embracing change. When I first contemplated this topic, I had trouble deciding what to write. My life has changed dramatically in the past five years - I got married in 2007, became a first-time homeowner and first-time parent in 2008 and had my second child in 2010. And while all of these things have been important in my life, the change I most want to talk to you about is
learning to let go
.
---
This has been something that was very hard for me to learn and to change about myself. Control was always so important to me. Everything had to be done just so and within my time frame. The house had to be spotless with every glass rinsed and put away as soon as the user was done with it. My hair, makeup, and clothes had to be perfect or I wouldn't go outside.
Fast forward a few years later and I'm lucky if I can get the laundry done or the dishes washed. Some days I don't have time to get my hair perfect because I'm trying to dress two kiddos and myself and rush out the door to work. My house usually looks like a bomb went off with toys and clothes and unread newspapers and magazines piled up. And it took me a long time to be okay with that and to stop stressing myself out.
With society and the media expecting women to be bikini-ready a week after having a baby and to cook and decorate like Martha Stewart, it's hard, I think, for us "normal" women out there to come to terms with real life and motherhood.
I say screw the expectations of other people and focus on you and your family. Because I know my kids will be only be little once and I need to make memories with them and be an active part of their childhood.
The laundry can wait.