Many moons ago when I was in college and dessert was considered a perfect substitute to a meal, my roommate and best friend,
Brittany
, introduced me to this amazing concoction of everything good and chocolate. She called it "Chocolate Chocolate Chip Cake" and you could really throw in an extra "Chocolate" in there if you wanted to. It's just that worthy.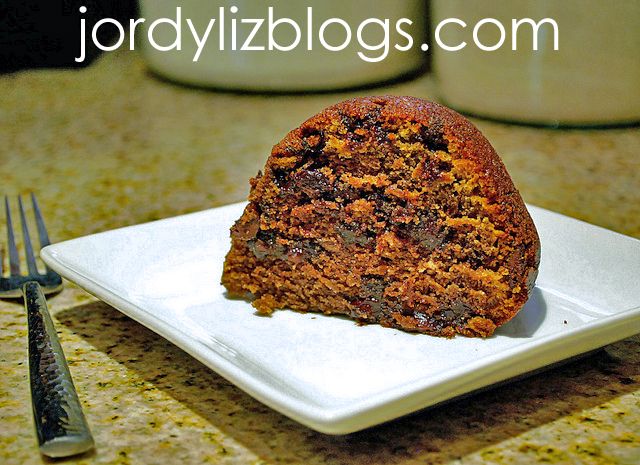 Ever since, this has been my go-to dessert for a family get-together or when we are asked to bring dessert to a friend's house. It is so simple, inexpensive, and enjoyed by all. It's even better warmed up as leftovers, but it doesn't last long in our house.
First, gather the goods. You'll see that I'm all about the no-name brands for half the price.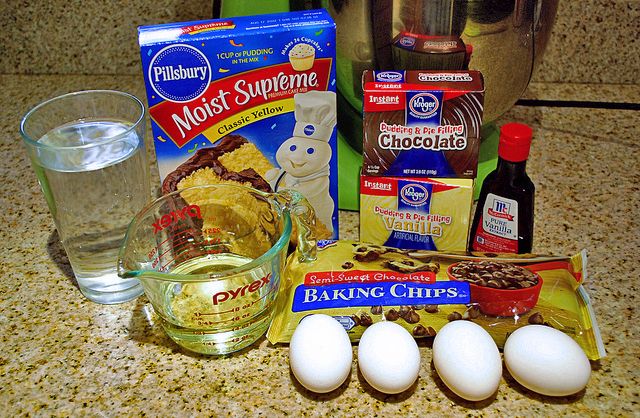 In a stand mixer or sturdy bowl, toss in all of the ingredients except for the chocolate chips. Those must wait.

Throw in the cake mix and pudding mixes...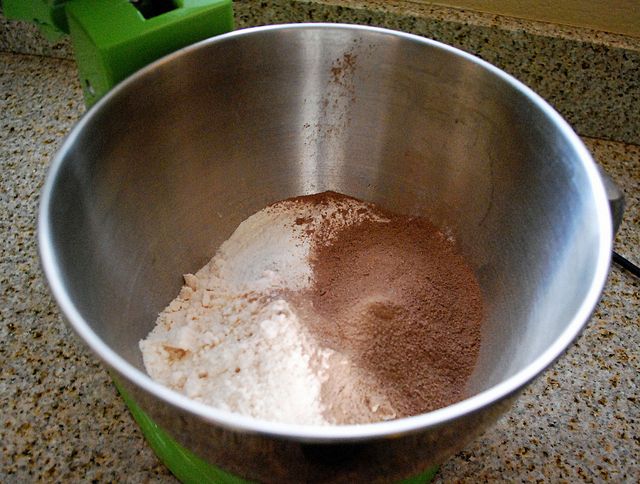 ...and then the oil, water, vanilla and eggs.
Mix it all up.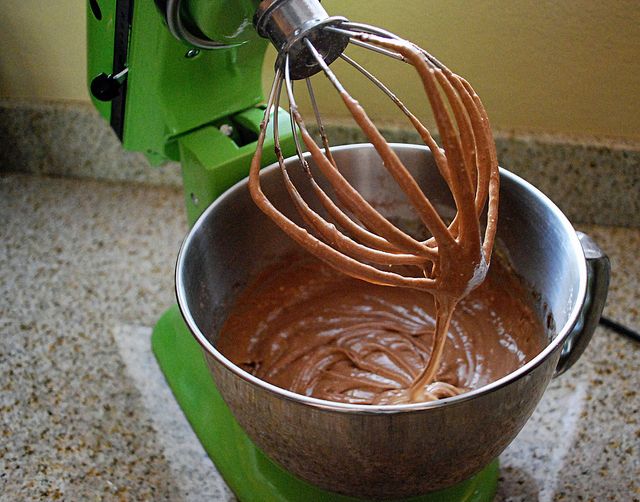 You may be tempted to just eat it right now. But don't.

Throw in the chocolate chips.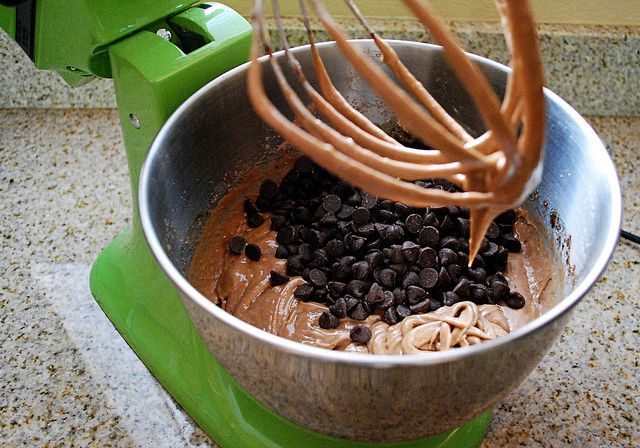 Fold these in and get them all mixed in.
Pour into a greased bundt pan and spread evenly.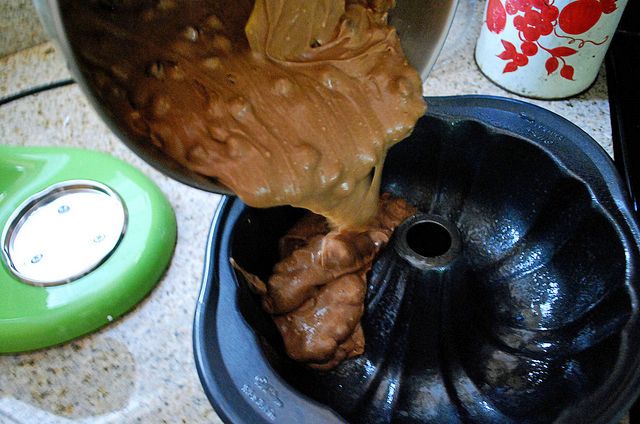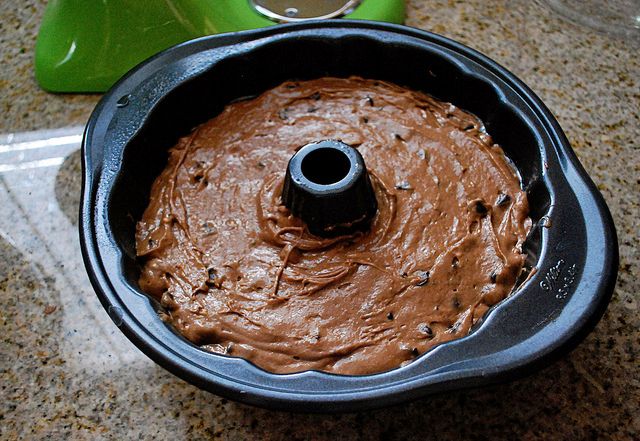 Once you've finished with the preparation and it is deemed sanitary to lick the spatula, lick the spatula. This is the best part. It's like extreme pudding. (I skipped this step due to the raw eggs and growing baby, but I sorely missed it.)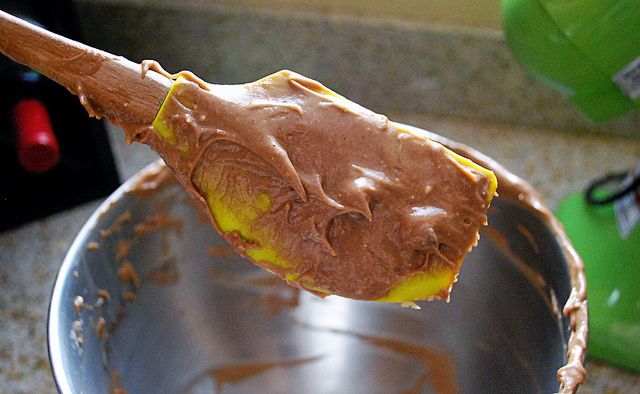 I love recipes that call for minimum clean-up. All my trash fit into this box. Easy enough.
After baking for about an hour at 350 degrees, it should come out looking like this. Let is set for a while as it will still be pretty gooey and soft.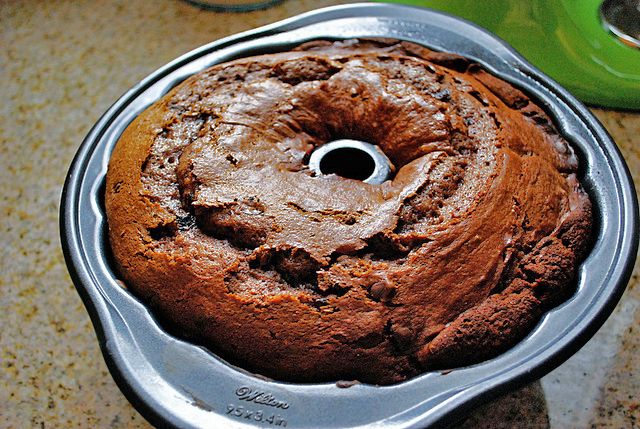 Once cooled, carefully flip it onto a serving platter. (Make sure it's cooled; otherwise, it won't be as pretty when you flip it over.)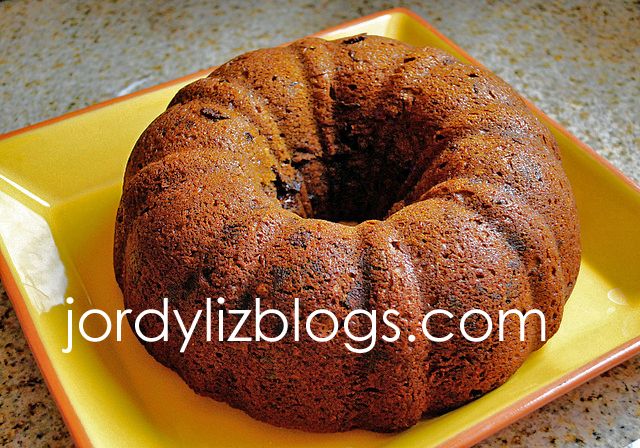 Enjoy.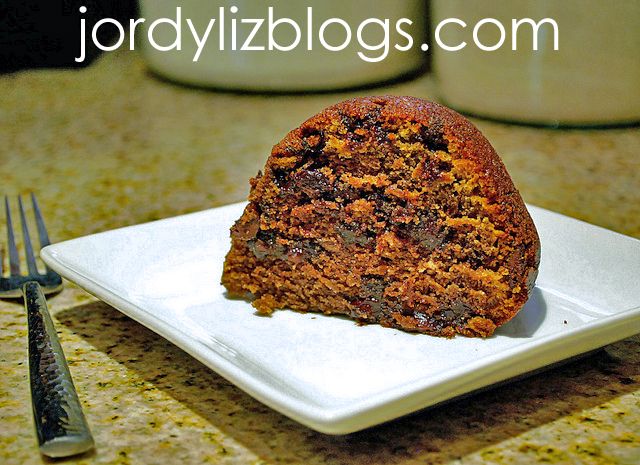 ---
Chocolate Chocolate Chip Cake
I box of yellow cake mix with pudding in the mix
1 box of instant vanilla pudding
1 box of instant chocolate pudding
1/2 cup vegetable oil
1 1/2 cups water
4 eggs
1 teaspoon vanilla
12 oz. chocolate chips
1. Mix all of the ingredients together except for the chocolate chips.
2. Fold in the chocolate chips.
3. Pour into a greased bundt pan.
4. Bake at 350 degrees for one hour.*
*The recipe, originally from Texas, called for 325 degrees at 45 minutes. In Arizona, where we are at about 1,000 feet elevation, I've had to adjust this. You might want to play around with this number a bit. You should be able to stick a fork in and only have melted chocolate come out on the fork, not pudding.