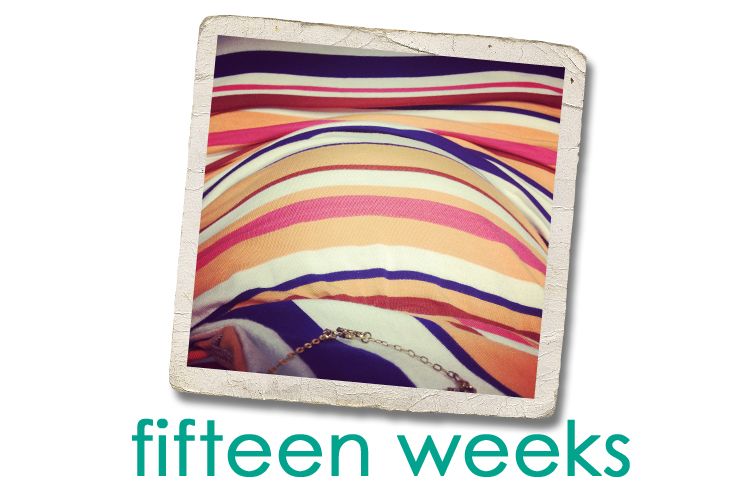 Dear Baby,
This week has been relatively easy now that I am remembering to eat every two hours.
I am amazed at how hungry I am all the time, but I suppose that just verifies you're growing. This week, I've been a lot less lightheaded, a lot less tired and a lot less achy. My sleep has been interrupted as I tend to roll to my back, only adding pressure to my back to wake me up, during which I realize I need a bathroom break at three in the morning, to get back into bed and try to find my way to sleep again. I am sure more interruptions are in the near future.
By around five in the afternoon, the bump you are creating has all but doubled as I look down and it's there in all its glory. It surprises me still and my jeans have about three days left before they are officially retired for the next season of life. I am loving dresses, spandex-banded skirts and a pair of maternity jeans I've already fallen in love with. Why aren't all women's jeans built with an elastic band? They are incredibly comfortable.
We talked about you this last weekend as we were discussing diapers and the registry and budgeting. I am extra excited about building our registry and I look forward to doing so in about a month. Not knowing if you are going to be a boy or a girl - and not planning on finding out until you introduce yourself to us - has made it a tad more exciting as it's all a surprise.
We have your name picked out, too. One for a boy, one for a girl, and the world will find out your name the same day they meet you. While your gender will be a surprise to all, your name is our little secret. It was actually the easiest process of all. They are names I have liked for a while, and when I mentioned them to your dad well before you were in the picture, he said he liked them. When I mentioned them again once you were a reality, he still liked them. It must be meant to be.