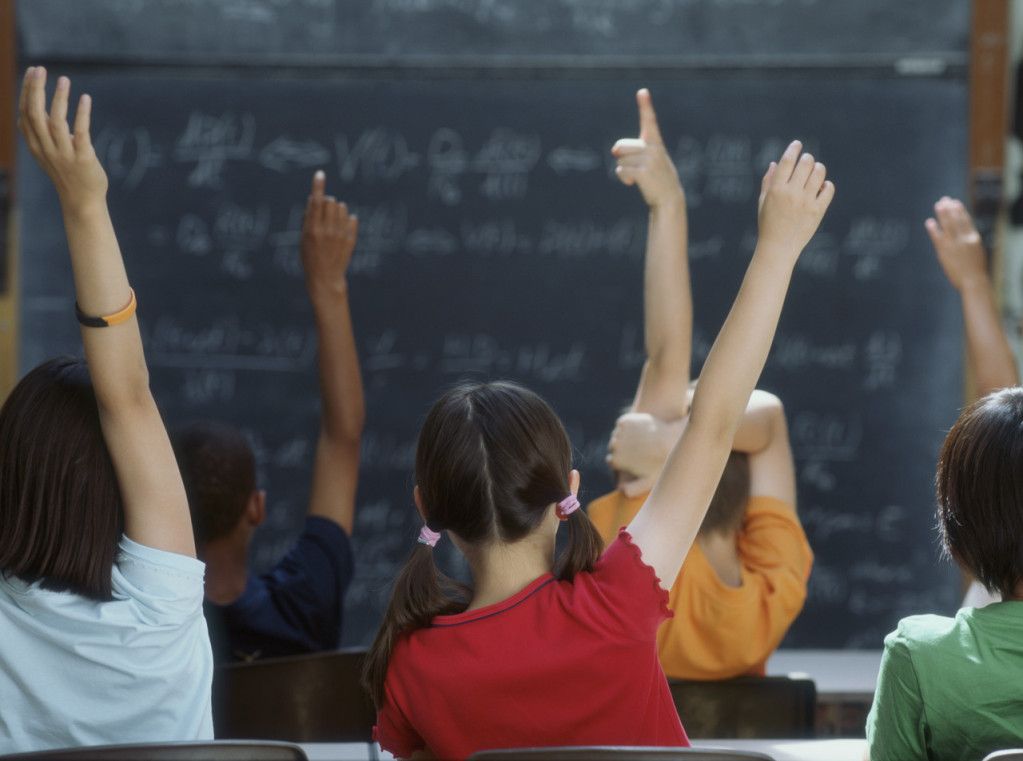 To this day, he doesn't know how profoundly he changed me in that moment.
I was a sophomore in high school sitting in my mandatory chemistry class. The periodic table of elements and formation of atoms was a foreign language to me, but I sat there, trying to learn enough just to get by with a decent grade.
I asked questions to help me better understand what was going on and my teacher would be so vague with his answers. There was a sarcasm in his voice that told me my questions were uncalled for and ridiculous. If no one else was asking questions, then what was my problem?
I was still struggling to understand what I am sure was the most simple of chemistry lessons. But the problem was, I didn't understand. My brain wasn't - and still isn't - built for science. I just needed an explanation.
He stopped mid-sentence and looked at me with a mocking stare.
"Put your hand down," he said.
"But I have a question," I stuttered.
"Shut up. You don't have a question." He turned his back and continued the lesson as though there was never an interruption.
I put my hand down as tears welled behind my eyes. I'm not going to cry. I'm not going to cry. I was so beyond frustrated at not understanding. I had been shut down, shut out and shut up. I had no choice but to sit there, attempt to understand, and get through the rest of the school year.
To this day, I am afraid to ask questions.
If I ask my husband a question because I don't understand and he shows even the slightest bit of frustration, I shut down and say, "Nevermind." Tears well behind my eyes as I remember how I felt as a fifteen-year-old who just needed a simple answer. He quickly responds, "No, I want to hear your question." By then, it's too late. I've put my hand down.
Throughout my twenties especially, I have found that God made me inquisitive so I can think deeper than just the surface.
Through my writing, I answer my own questions through words. He made me an answer-seeker in my relationships with Him, others and myself. God made me. And He made me to ask questions. He made us to ask questions.
I am bitter that I still carry a sting from twelve years ago. I am angry that I let one selfish person hinder part of my identity. I am sorry that it has bled into my marriage and relationships.
But through God's grace, I am working on it. I am learning it's okay to ask questions. I am learning to be patient with myself and others if they don't like to be asked too many questions. I am learning to release the shame and guilt associated with that day in chemistry class.
Most of all, I am learning I don't have to put my hand down.