For our baby-to-be, I wanted to create pregnancy announcements for special family members and friends, as well as those who may not be on Facebook or email and therefore have no way of knowing about this baby except through a phone call or snail mail.
I loved this design I found on TinyPrints and was so pleased at the quality. The paper is a thick cardstock and the color was amazing - though this scanned-in version may not justify.
We are filling our little rental nest.
Front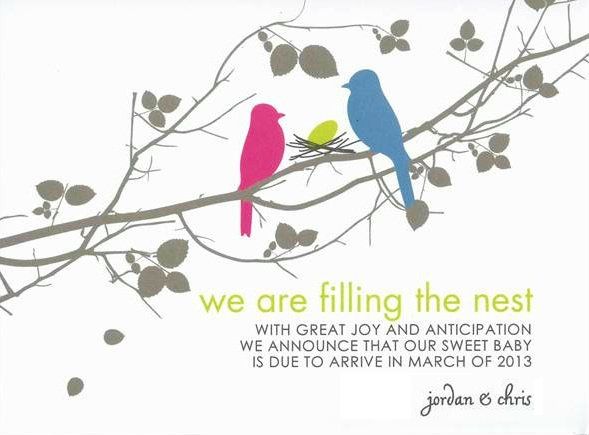 Back