I had a girls' weekend this weekend where three special women in my life came to me: my mom, my aunt and my sister. The weekend was go, go, go, and baby, baby, baby, and eat, shop, eat, shop. Needless to say, I'm tired today, but full - full of attention, gifts, family time and food.
(My mom had her camera at the ready all weekend, so I am stealing her pictures to share. All photo credit goes to her as I was being admittedly lazy.)
On Friday, I took an early day from work and picked them up at the airport. We stopped by the house to drop off their luggage and I was showered with gifts: hand-sewn burp cloths, baby books, Texas Aggie baby garb, baby blankets, and maternity clothes.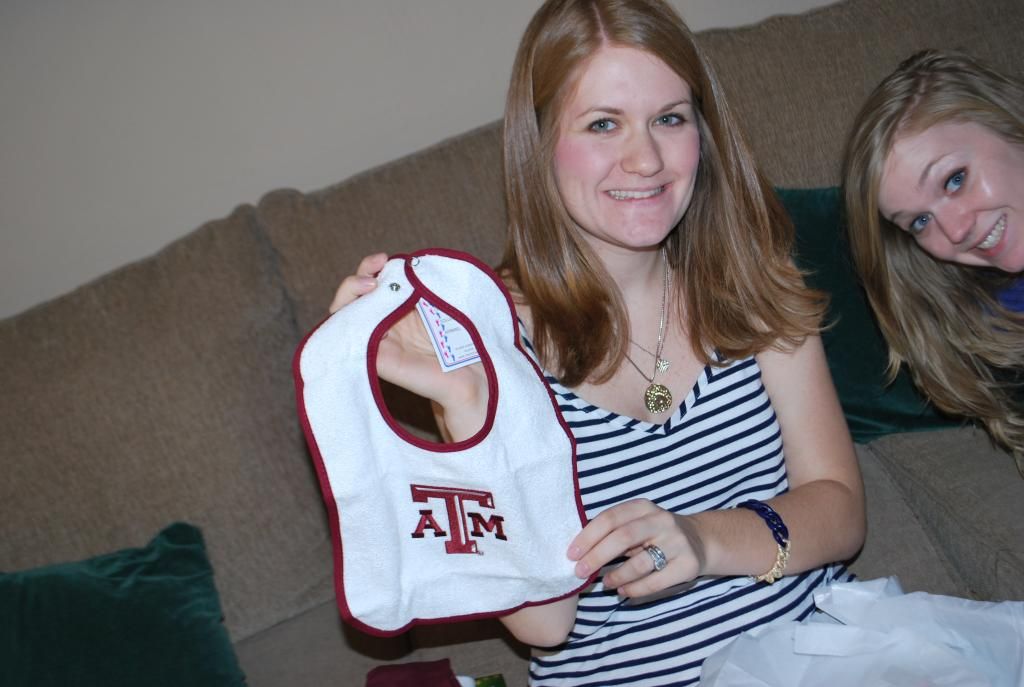 Never mind that Chris went to a school in Arizona. This baby shall never know of it.
After we laid all of the goodies across the dining room table, I took them to a special place called Arcadia Farms where my aunt hosted my bridal brunch on my wedding day and the decor is all girl. We enjoyed a long lunch and a midday dessert.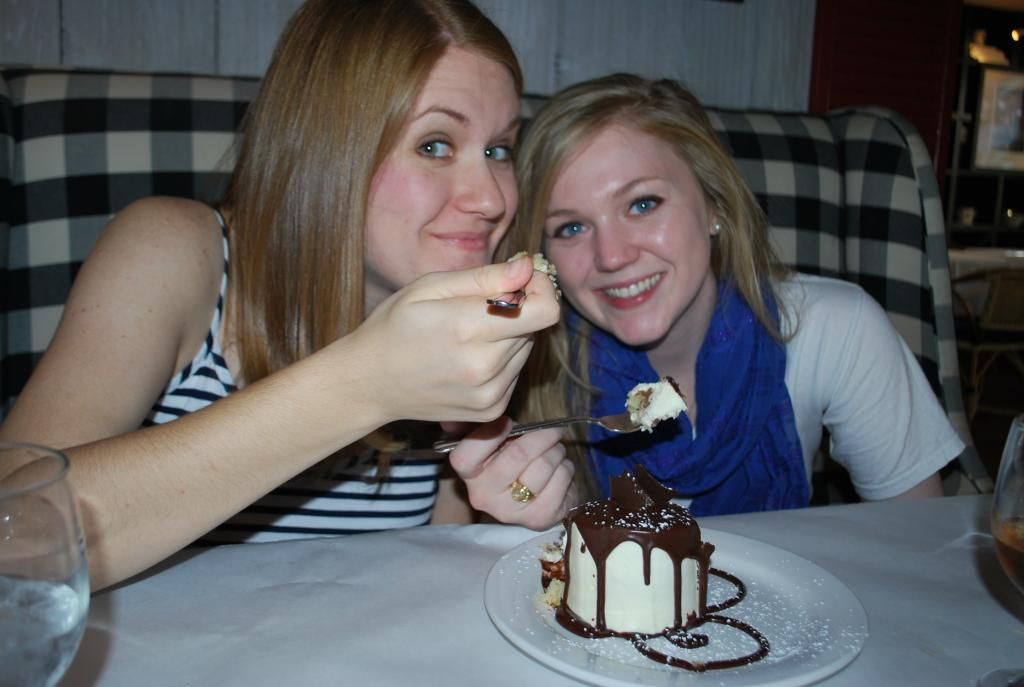 We continued on to store after store after store, and by the time dinner came around, we were too tired and full to get out. So I made my way to the nearest grocery store and stocked up on ready-made appetizers. We spent the evening on the couch with a spread in front of us catching up and adding the company of my husband and dog.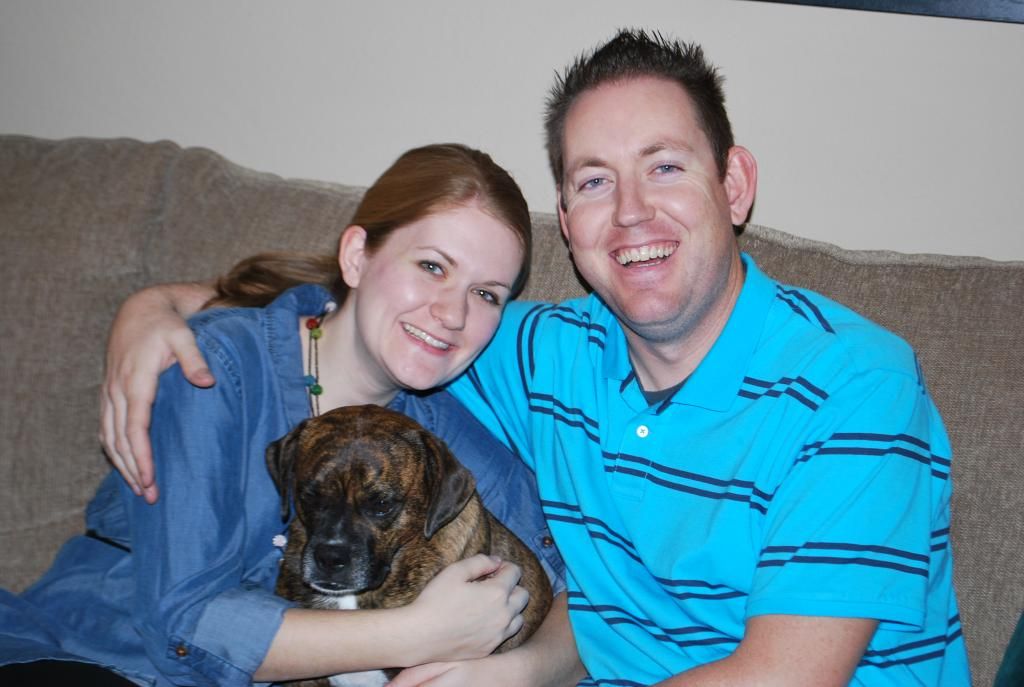 (Mia was obviously enthralled be our company, as well.)
On Saturday, we started the morning with coffee and biscuits while we watched the Aggies dominate the first half of the football game versus LSU. We spent the second half at our local Aggie bar where the Aggies didn't so much dominate.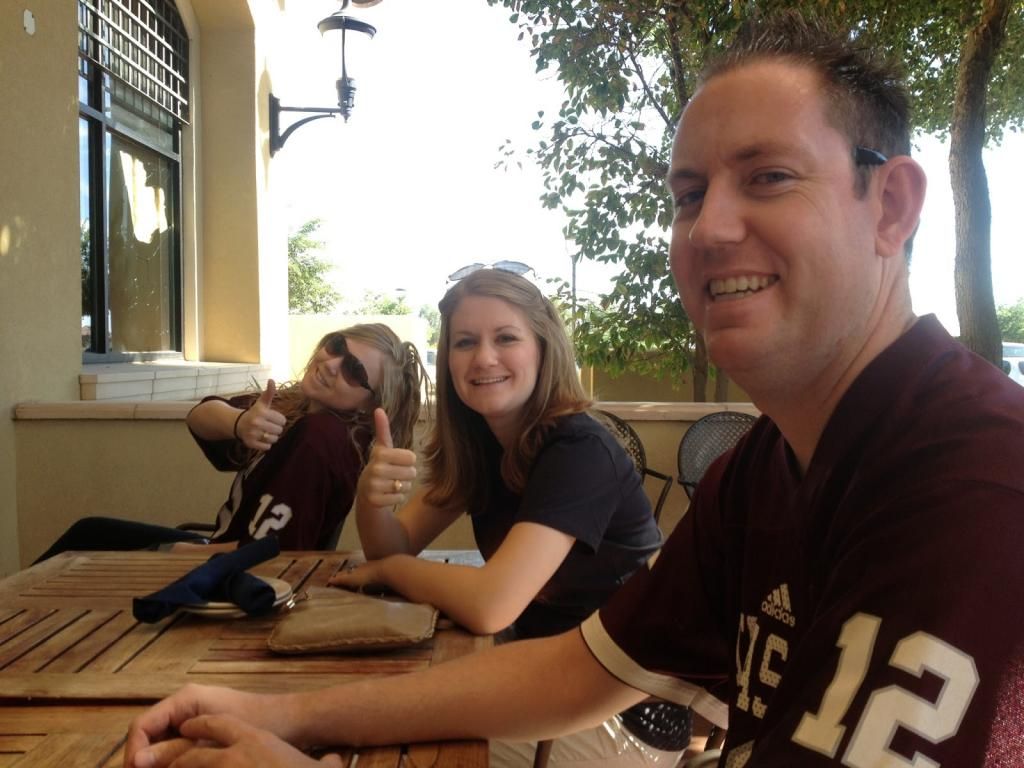 But we brushed it off and moved on for the day.
We spent the rest of the afternoon at Babies R' Us where I was showered with more baby gear and a new maternity wardrobe. It is refreshing to wake up and have options aside from cotton dresses and skirts. I finally have pants that fit. Pants. I am so grateful. The evening was spent at a local outdoor shopping center with dinner outdoors at North enjoying the fall weather.
On Sunday, Chris showed off his drumming skills at church and we had a delicious lunch at another one of our favorite places, LGO. We said our goodbyes as I dropped them off at the airport, knowing I'll see them in just a couple of months at Christmas.
Chris and I are more than blessed to have a supportive, generous family. And so is our growing baby.