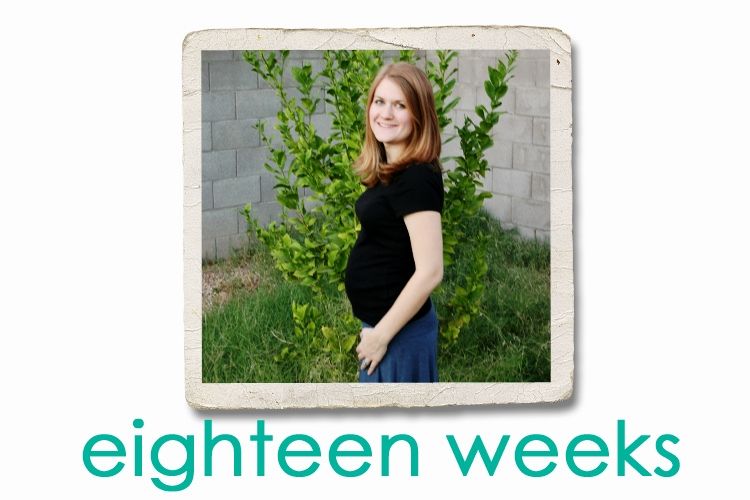 Dear Baby,
We're almost five months in and officially five months to your official due date, March 11. I have a feeling you'll come earlier, but we'll see.
There's no mistaking you now; the bump is there.
We had our mid-pregnancy ultrasound this week. You're getting too big for us to see your whole body at once, but we did get to see different parts of you: your squished face, your arms and hands flailing above your head as the technician was pushing on you, and your feet crossed at your ankles. You were moving around like crazy in there.
We had decided early on to not find out if you're a boy or a girl, but your dad almost broke in the room. "Let's just find out," he said. Certain he was speaking from emotions, I stopped him in his tracks and told him we'd talk about it later. I had the technician write it on a card and seal it in an envelope. I don't know what we're going to do with it yet. So much of me wants to know, but so much of me wants the experience of the surprise. Either way, it's known and you're officially a boy or a girl.
He went back and forth the entire drive home, so I'm sure we'll have another conversation about it later.
It's been exciting to feel you move more often. In fact, after the ultrasound, you didn't stop moving for hours it seemed. Apparently, you were a little annoyed at being pushed around. You move most often at night and right when I go to bed, and then sometimes when I am eating. It's always so reassuring.
Keep moving and growing.
Love you,
Your Mama
Weekly Letters: 3 & 4 | 5 & 6 | 7 | 8 | 10 | 11 | 12 | 13 | 14 | 15 | 16 | 17