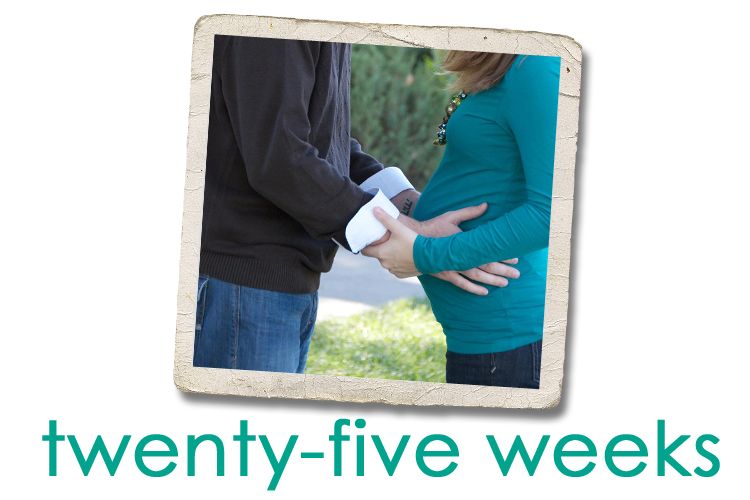 Dear Baby,
We had a wonderful Thanksgiving full of reminders of blessings in our lives; the most important blessing from this year is you. I couldn't help but think how next Thanksgiving we will be with you as an eight-month-old. Time is flying and I know that will be the case most likely until you're grown and on your own.
The second trimester is definitely going by fast and I am doing my best to soak in each moment, each movement and each milestone. I know that you will be here before we know it and we'll have new moments, movements and milestones to soak in. I want to make the most of this special time while I have you all to myself.
We took our first family pictures this last weekend while we were visiting your dad's family. It was fun to capture this time in our lives and especially to see your dad's expressions in the pictures. He's really excited about you.
I felt a little part of you the other night. I stood up from the couch to grab something out of the kitchen and as I sat back down, there was an intense, hard pressure in the lower part of my belly. When I placed my hand there, I felt something hard - a leg, perhaps? Your dad felt it, too. I kept my hand there a bit until you wiggled away, relieving me of the pressure and making yourself more comfortable. It was a new experience for us that I only hope to experience more in the coming weeks. It reminded me just how real you are.
We picked up your crib last weekend. I ignored the measurements listed and was certain we could fit it in my car (a small car, yet still the bigger of the two). Sure enough, it didn't fit, and so your dad willingly unpacked the crib from its box in the middle of the Walmart parking lot. It made it home in many pieces and we look forward to putting it together this weekend, mainly to make sure all of the pieces did, in fact, make it home. I can't wait to see your room come together and our home become yours.
You've been kind to me these last few months and I've enjoyed every minute of it.
Love you,
Your Mama
Weekly Letters: 3 & 4 | 5 & 6 | 7 | 8 | 10 | 11 | 12 | 13 | 14 | 15 | 16 | 17 | 18 |
19
|
20
| 21 | 22 | 23 | 24