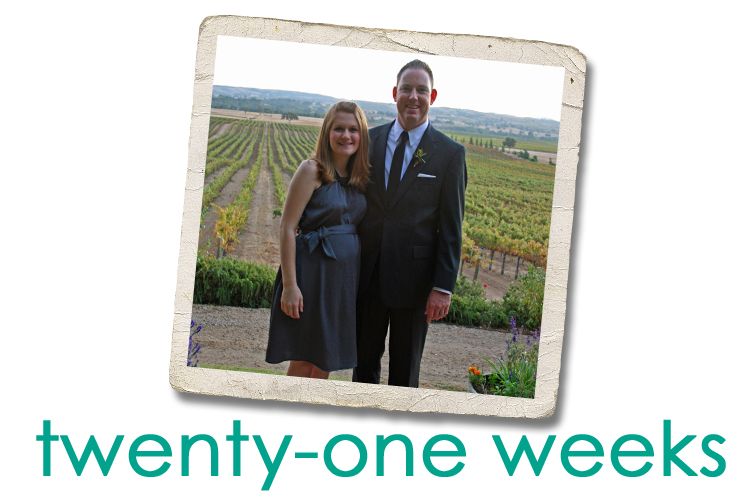 Dear Baby,
I went in for a check-up on the afternoon of Halloween. I met the doctor who would be delivering you and it was somewhat surreal as I realized the big day is halfway here. You passed with flying colors; your ultrasound results, heartbeat, and size are all right where they should be. In fact, you're measuring four days ahead which means you're either really tall or I need to start looking at February more seriously.
You're movements are a lot less fluttery and much more intent. I feel your nudges and they catch me off guard every now and then. Right as I crawl into bed to sleep and finally am still for the day, you sense my relaxing and start moving around. I love falling asleep to the movements.
Right now you are moving around most at about four in the afternoon and ten in the evening. You move around more often than that, but those are the times that have been consistent for the last month or so. I've come to expect it and it's a nice moment between the two of us.
But it's no longer just the two of us that can feel you move. As we were sitting on the couch the other night catching up on Grey's Anatomy, I felt your distinct nudges. I grabbed your dad's hand and place it right where you were. He felt you, too, and his face lit up. I am so thankful he can finally experience you the way I can.
Last weekend was a tad bittersweet as we realized it was most likely our last big getaway weekend as just the two of us (unless we can sneak in another weekend away over the next several months). You are going to change our worlds and we're embracing all of it.
We're embracing you - week by week.
Weekly Letters: 3 & 4 | 5 & 6 | 7 | 8 | 10 | 11 | 12 | 13 | 14 | 15 | 16 | 17 | 18 |
19
|
20