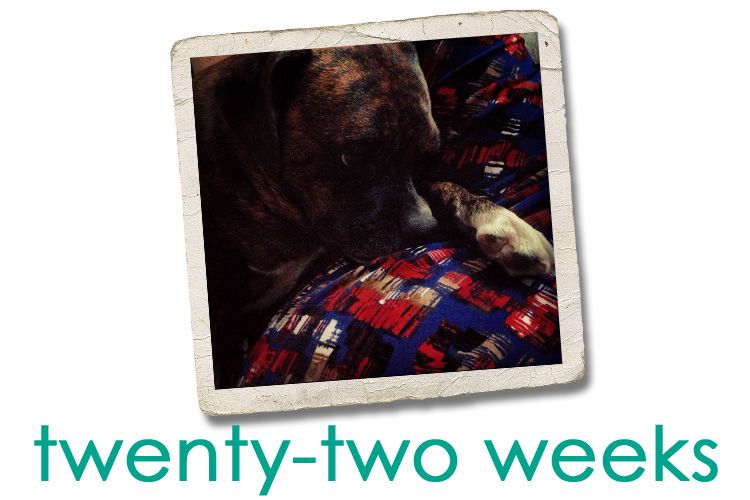 Dear Baby,
I'm pretty sure your dog-sister knows about you.
When I am lounging on the couch or bed, she will come up to me a nuzzle her nose into my stomach for a moment. Then, she'll lean in and get really close and just stay there. I am crossing my fingers she will take you to just as fine when you join us next year.
You've been moving around quite a bit this week. It's exciting to feel you in the middle of a workday, when I'm engulfed in a task, or just when I'm driving along to the radio. You are becoming more and more real each passing day.
We're tackling your room this weekend and making it our special project. I can't wait until you officially have your own space in this house and I can open the door to see everything
you
. I can't wait to see you in that space, as well.
Your dad and I voted this week. The next time we'll vote, you'll be almost four years old. I thought of you as this election drew near and wondered how different the country will be in your lifetime. I hope it's safe, wise and welcoming.
You deserve it.
Love you,
Your Mama