This weekend was as productive and relaxing as I dreamed it up to be. There is something about a three-day weekend that seems much longer than three days. Having Monday off makes for a happier weekend and a much better start to a work week. Because who likes Mondays?
The weather dropped into "unseasonably cool temperatures" this weekend which means we turned weak and miserable all while refusing to turn on our heater. You could also call that cheap. We threw a down comforter on our bed, lived in sweatpants, hoodies and socks, and busted out the Texas chili for dinner.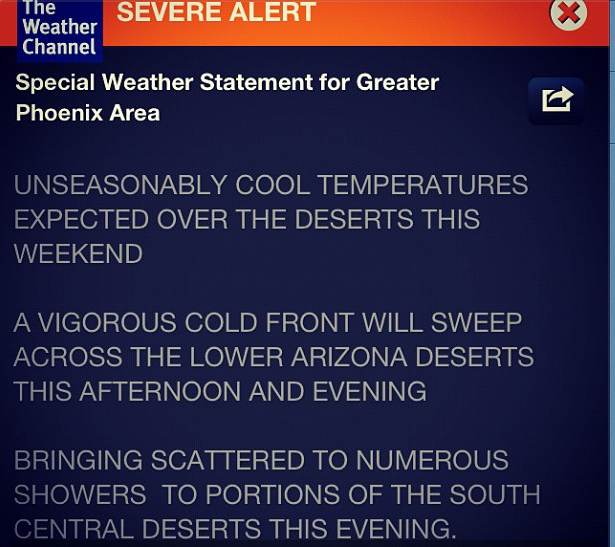 We did venture out into the cold on Friday night for a trip to the dog park. After fifteen minutes, Mia jumped up on Chris and grabbed the leash out of his hand. We determined she was just as cold as we were, so we followed her lead.
On Saturday, we relaxed. We didn't clean or organize or plan because I knew the next two days would be all about that. We took a pre-break from what was to come.
We did make time to watch my beloved Aggies beat the number one team in the country their first year in a new conference with a freshman quarterback and after that, it was really all of a blur. Because I have been on a football high ever since and I honestly can't tell you what happened after about 5 p.m. that day. We won. That's all I know. We ate. We slept. We woke up on Sunday to national coverage.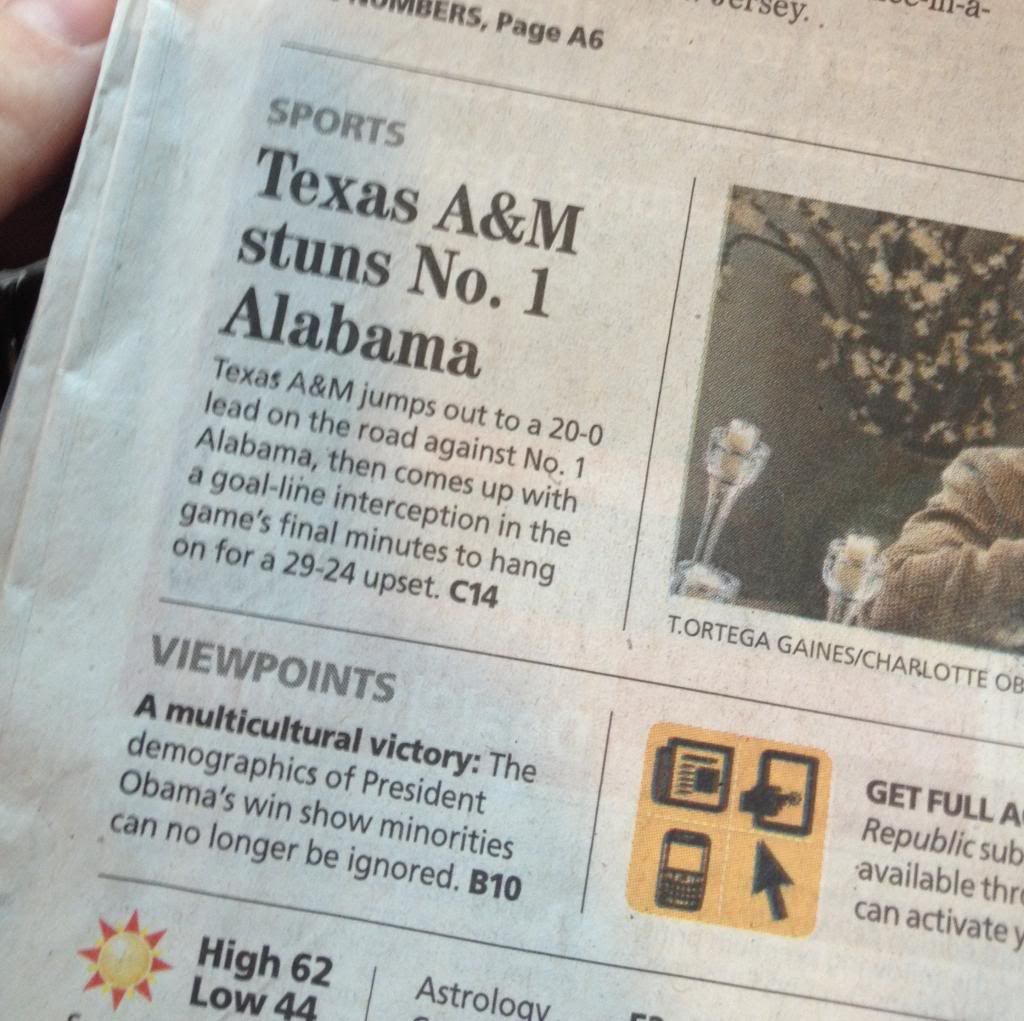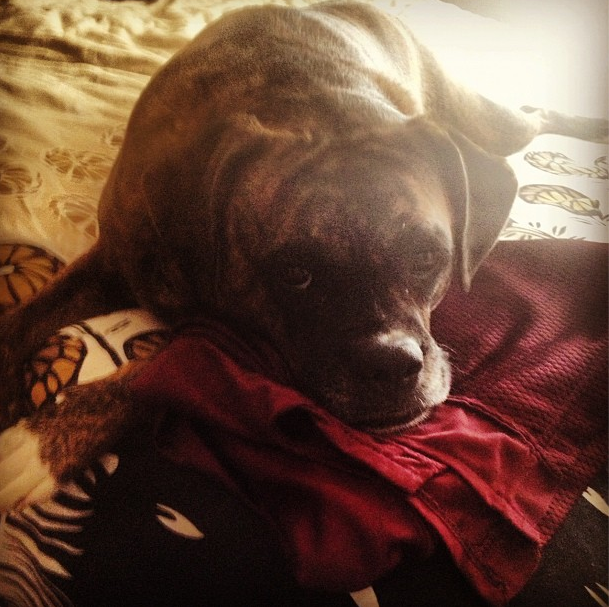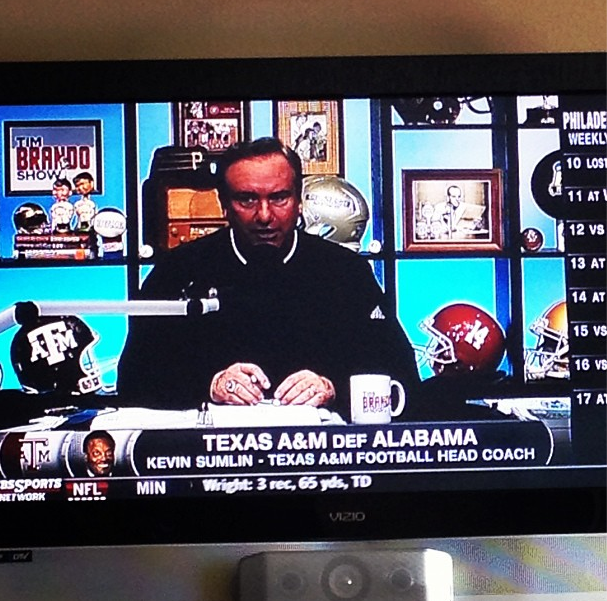 On Sunday afternoon, we began Project Find-A-Spot-For-This-Baby. We moved everything out of the old office. All of the baby stuff went into our room and all of the other stuff went into the living room. We then moved all of the guest room furniture into the old office which is now the new guest room.
(I assume you understand that by "we," I mean Chris. He's strong and capable and a great mover-of-furniture. I am a great vacuumer once the furniture is moved and pointer-of-where-furniture-should-go.)
Once the guest room was set up, we moved all of the baby stuff into the old guest room which is now the new nursery right after I gave it an obsessive vacuuming job. Carpet, baseboards, in between the carpet and baseboards, window sill, behind the door: check. We shut the door and deemed it done for now.
Furniture will be ordered this week (hopefully) and slowly but surely this baby's spot will come together.
The rest of the weekend was spent going through stray items that no longer had a home, purging items for a future garage sale and braving Target to knock out Christmas gifts for our eight nieces and nephews.
Yes, eight. Target is a dream.
We're going to California for Thanksgiving which means we can cash in on free shipping of Christmas presents via our vehicle. It will save us at least $50 and aside from the presents themselves, it only cost us an hour at Target and a couple of Starbucks holiday drinks to get us in the spirit extra early.
I spent Monday evening wrapping the said presents to a Pandora Christmas station. This may be the earliest I've ever heard "Jingle Bells," but now I'm in the mood to pull out the Christmas tree and call it December.
I hope you had a great weekend and a very big thank you to all of the veterans and their families.