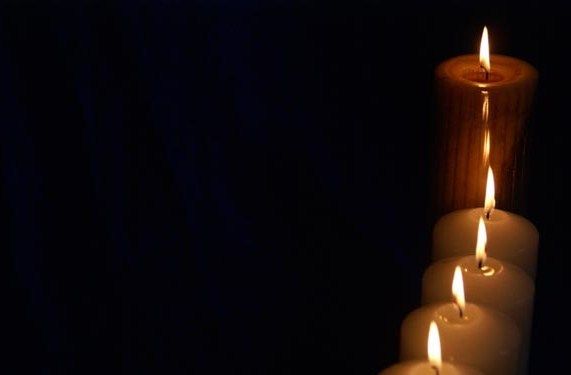 I woke up on Friday morning and started getting ready for work. As I was buzzing in and out of the bedroom, my husband received a traffic alert that the exit by my workplace was shut down due to a fatal crash. My stomach dropped, immediately thinking, "What if it was someone I know?"
I work at a school. I was immediately concerned about the families taking their kids to school for the day and I prayed for their safety. I took the side roads to work and found out along the way that the accident had happened overnight. It makes it no easier to swallow, but I sensed a bit of relief knowing everyone was okay.
After I came out of my morning meeting around 10 a.m., my phone had received several CNN alerts about the shooting in Connecticut. First, it said there was a shooting. Then, a few children had died. Then, more. By the end of the day, the number rose to an unfathomable amount that I couldn't shake it any longer.
In the moments I had worried about my own school's safety, a school clear across the country was anything but safe. I felt a sense of extreme pain, anger and vulnerability in those moments.
Why take twenty-seven people with you?
Why did it have to happen right before Christmas?
I heard kids playing on the playground through the front windows and I felt the overwhelming sense to protect. Lock the gates. Send them home. Don't tell them what happened. Don't replace their innocence with fear.
I cried on the way home because of the loss of innocence. I cried because of how vulnerable we have to be. We live in a world where a dark movie theater becomes a place for violence, a crowded mall becomes a target and an elementary school is no longer a safe haven.
What do we do with the vulnerability?
We keep moving forward anyway.
We place our trust, our days, our minutes, and our people in God's hands.
We trust - we know - He is still God above all circumstances.
We show up in the fear and keep one foot in front of another.
We questions, we cry, we beg on behalf of the victims because we long for God to redeem our lost hope in humanity.
We do kind for others because we can.
I went through the drive-thru the other day and had to merge into the line. A lady, who had lined up first, waved me in front of her. It was a small glimpse of kindness on a day where the world was still in shock, soaking in any news that would make sense of it all.
We do kind for others because we still can.
I am continuing to pray for the families whose children were taken away by such a senseless act. I pray for their grief this Christmas season as wrapped presents stay wrapped longer than they should. I pray for all of those around this country who lost a sense of freedom that day - me, included.
And I pray we simply be a little kinder and a little brighter all of our days.