This time last year I was anticipating the turn of the calendar. I had grown tired and weary in 2011 and needed a new year, a new hope. Now at the end of 2012, I am in awe at the hope God has provided and the way 2011 has been redeemed.
New job.
New baby-on-the-way.
New spark in our marriage.
The newness has yet to wear thin, so I am working hard to soak up what is left of this year. This weekend was just the kind of weekend to soak up: one of productivity and relaxation. Rarely do those two things mold together so well, but this weekend, they did.
On Saturday, Chris did his morning bike ride thing with friends while I did my crafting thing with coffee at my reach, a supervising dog at my feet and Christmas music in the background. Our door has a new wreath welcoming the season and our wall will soon have a new chalkboard once I get around to hanging it. It felt good to pull out the crafts, do my thing, then put them back and consider myself fulfilled for the time being.
When Chris got back, we went to a matinee showing of Argo. We haven't been to a matinee show in ages and I realized how much I loved walking out of the theater with some of the day and all of the night still ahead of us. The movie was much better than I expected (as I expected violence and there really wasn't any) and the story was heart-wrenching, leaving a lasting mark. We topped off the evening by putting up Christmas decorations and sitting back with hot tea (for our still-sore throats), reveling in just how much better the house looks with red, green and twinkle lights.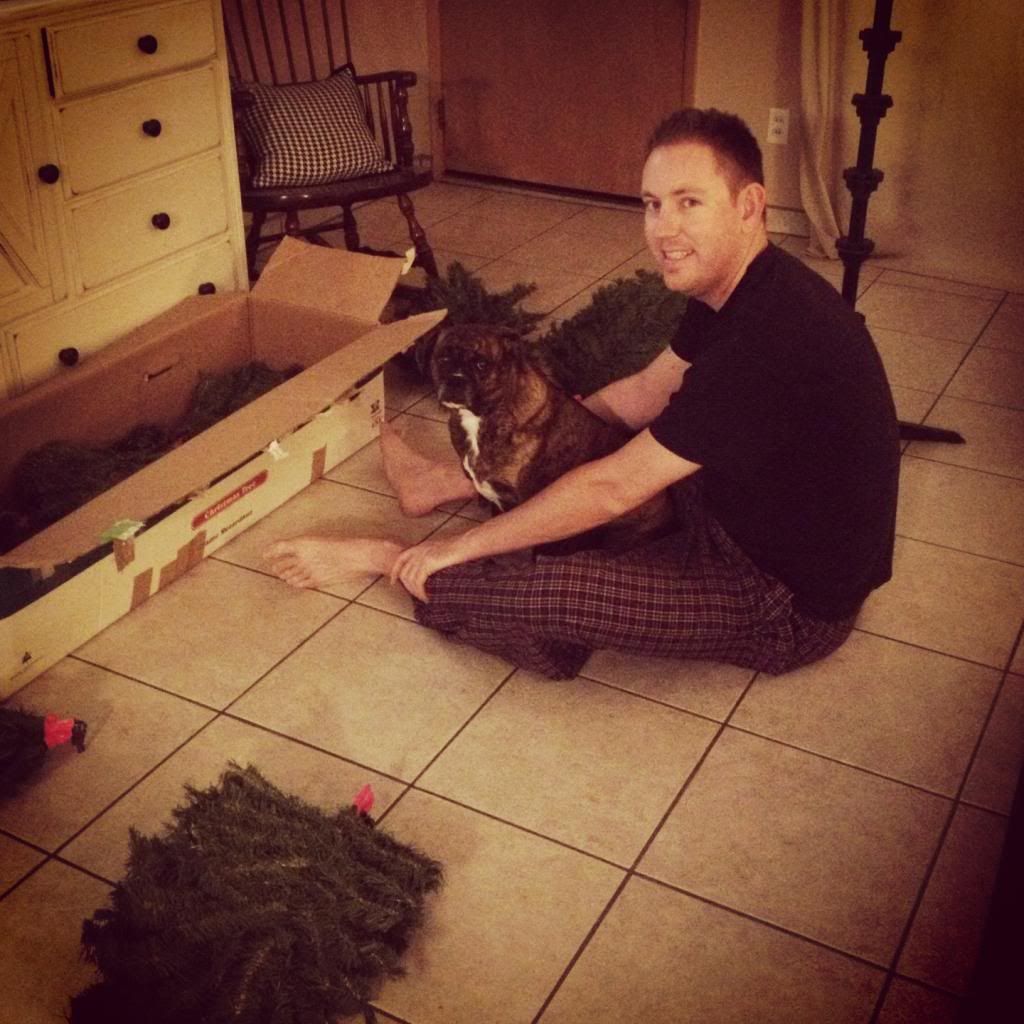 Sunday was relaxing with a lunch date, a trip to Babies 'R Us to confirm our stroller choice once and for all, and my work's Christmas party. Good conversations and comfortable moments made for a great closing day to the break in our work weeks.
I ended the night by turning to Chris and saying, "It's been really good lately, hasn't it?" He agreed and gave his reasons why he believes it has indeed been good and I nodded along, resting in the goodness He provides.
I am going to keep soaking in December for all it's worth.