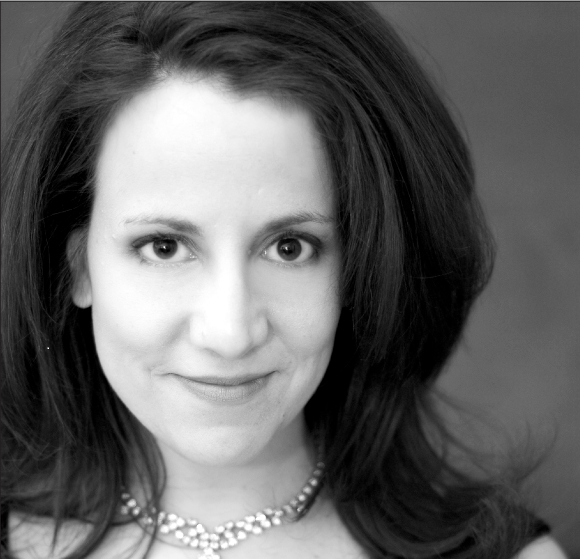 Margaret Felice is a religion teacher by day and opera singer by night,
as well as a choral conductor, runner and blogger most afternoons.
A native of small-town Connecticut, she now lives in big-city Boston.
My mother describes me as having been born in "drive." Through no accomplishment of my own, I am energetic and ambitious, two attributes that served me well in my crazy twenties. I saw no reason I couldn't do it all: earn multiple academic degrees, launch two simultaneous careers (religious educator and classical singer, natch), spend time with family and friends, run half-marathons, lead a fledgling opera company, and start a blog. I was on fire for people and ideas, eager to accomplish as much as I could not merely for my recognition (though admittedly that was nice), but to live out the maxim that "love should show itself in deeds more than words,"
"Preach the Gospel at all times; use words when necessary."
The Gospel I preached was excitement and community. It was "Don't put your light under a bushel" and "Stay awake for you know not the hour." It was "When you have done all you have been commanded, say, 'We are unprofitable servants; we have done what we were obliged to do.'" It was "By this is my Father glorified, that you bear much fruit." My love of God and neighbor made me want to bear fruit, so I worked like crazy.
And then, one day, I couldn't anymore. I lay on my couch having spent most of the day throwing up, and my abdomen was on fire with pain. Anything that I was supposed to do that day needed to be put on hold, no matter how passionate I was about it, no matter how important it was.
After a few months I learned I had Crohn's disease. Fortunately I have a mild case, but it still slowed me way down.
If you've never had a digestive disorder, let me share this tidbit: it will make you scrutinize everything you put into your mouth as you search for the answer to what makes you feel good or bad, aware that there may not be an answer. There are days I wake up and know that I won't be able to eat that day, so on my better days I have to fill up on only that which gives me what I need to do all the things I feel called to do.
That's why I chose the word "fuel" for my one word in 2013. If I'm going to continue loving the world the way that I want to, I need the energy to do it. I want to be someone who can be truly present with my students and my colleagues, and not distracted by fatigue or pain. I want to be able to see friends with my sweetheart, and not make him have to explain to them that I'm home in bed.
My fuel is more than food. It is time with a book and filling up on someone else's wisdom rather than congratulating myself on my own. It is a nap when I need it. It is journaling at the end of the day, knowing that digesting my emotions and actions is just as crucial to my well being as digesting my food.
And it is cultivated moments of silence when I can hear the voice of God, that same voice which has always given me the motivation to live in love.
Make sure to visit Margaret's blog!