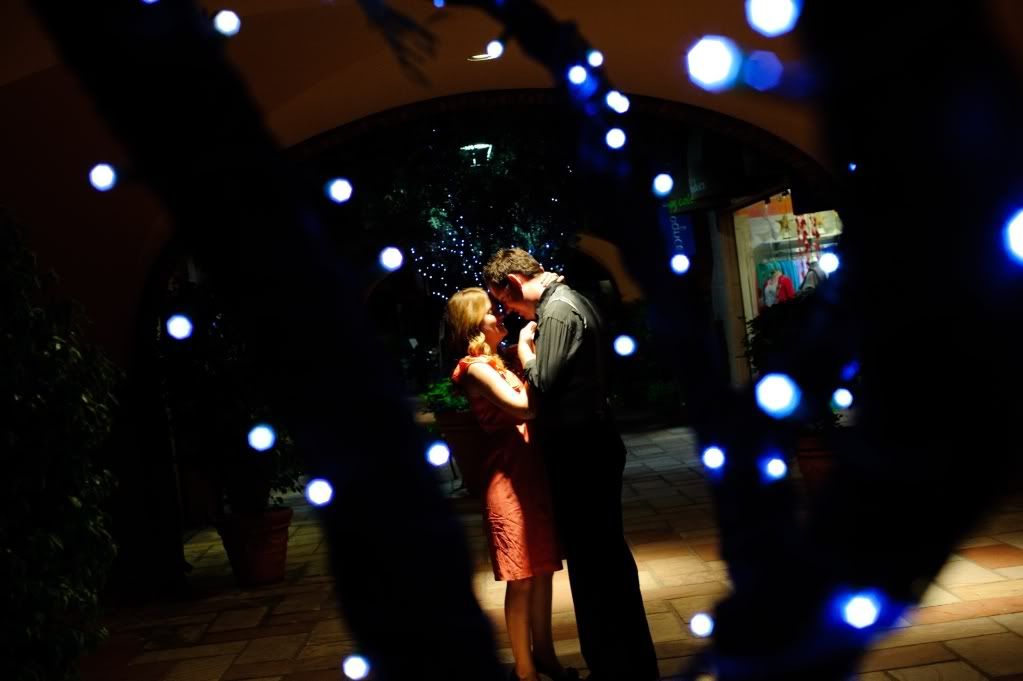 Our love story started the day in the coffee shop that I decided to make a list. I tucked the list away for many months, adding to it every now and then.
Our love story continued when I got myself into
a tangled-up situation
later that year. I didn't know how to untangle it, and when I tried, it only created more knots. So I stopped trying and let it be. I let it be tangled.
Our love story turned a corner when I realized how to step out of the knots and
into God's goodness
.
Our love story picked back up when I spent a hot, Arizona summer meeting guys who just weren't it. And then I went on a bad date.
Our love story wouldn't have happened if it wasn't for the bad date because I decided to go back out the next evening to make up for it. I ended up at a
dusty wooden table in a crowded bar across from my now-husband. I heard God whisper,
"This is it,"
and then He turned to Chris and said,
"She's the one."
Our love story took a leap when Chris asked for my number, took me to dinner, pursued me, loved me, asked me to be his for the long haul, and then married me on a sunny day in March.
Our love story will be welcoming a new baby - a piece of us - as we end our third year of
marriage
.