The Baby was showered the other weekend among family and friends. My mom, sister, and mom's best friend came in town for the weekend to spend time with us, escort me to my baby shower and help me get the nursery in ready-for-Baby mode. I can thankfully say it is now very much ready for Baby.
We woke up Saturday morning to start the back-to-back showers as we hurried to get ready and out the door on time for the shower. As showers and blow dryers were going, my mom got a phone call that her mom had passed away. It stopped us in the hurry of the moment and I don't think any of us were sure on how to react in the fifteen minutes we had to get out the door. So we set our grief aside for the moment, focused on the Baby and friends we would see, and drove home afterwards to pick up the grief where we left it.
While the grief was standing by, we enjoyed the moments before us. I soaked in the friends, the family, the blessings of gifts, the decor that matches the nursery (hint!) and the fact that this is the first baby shower I will ever have for my first baby. I've been soaking in a lot of firsts.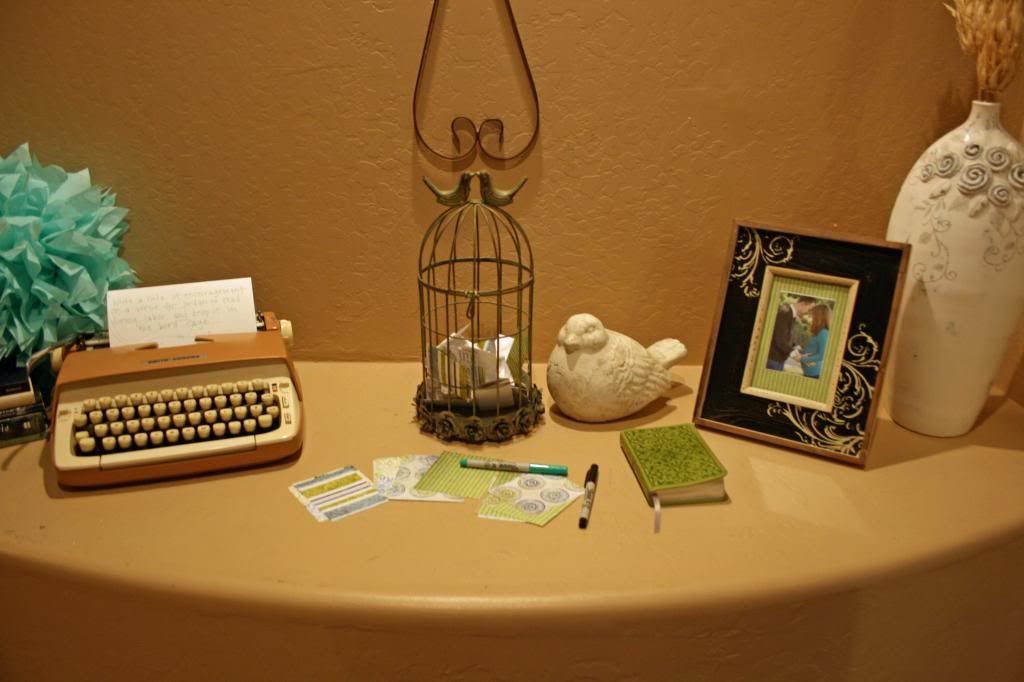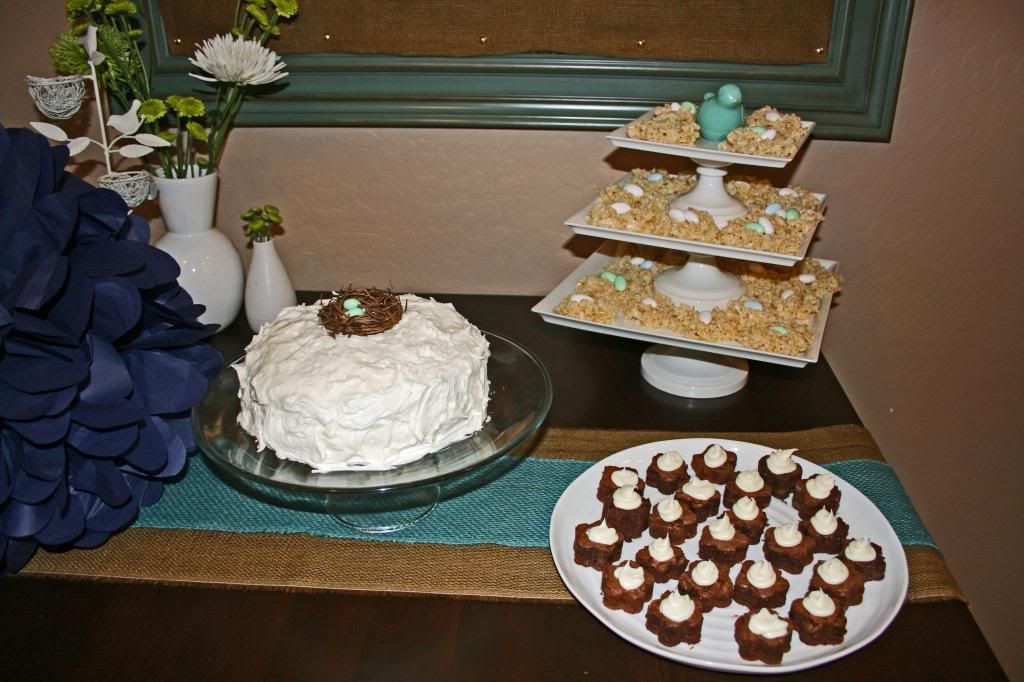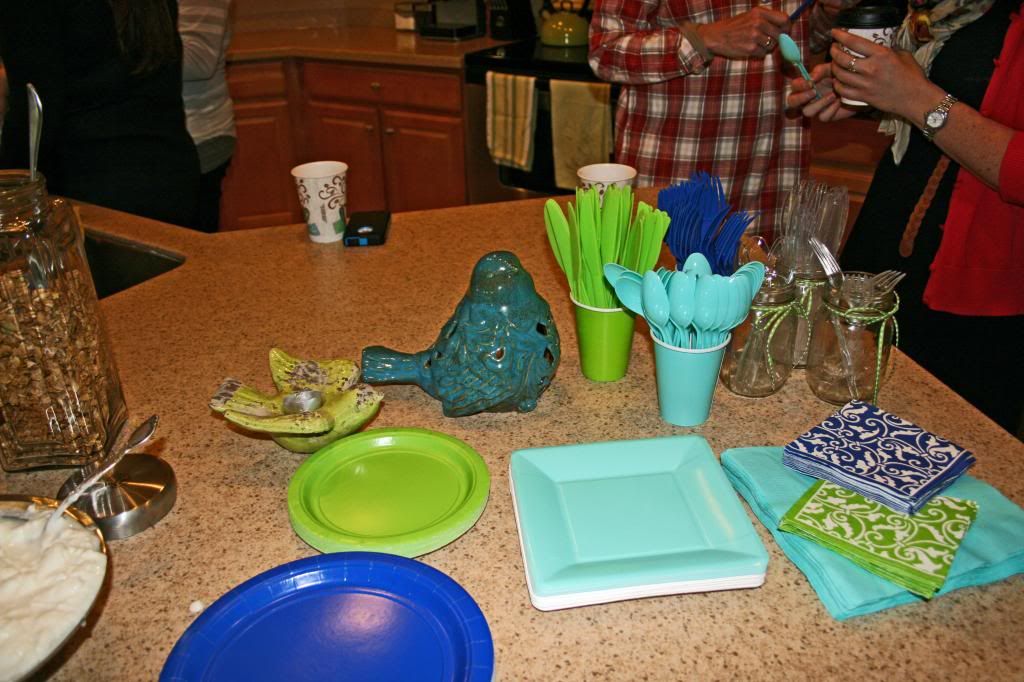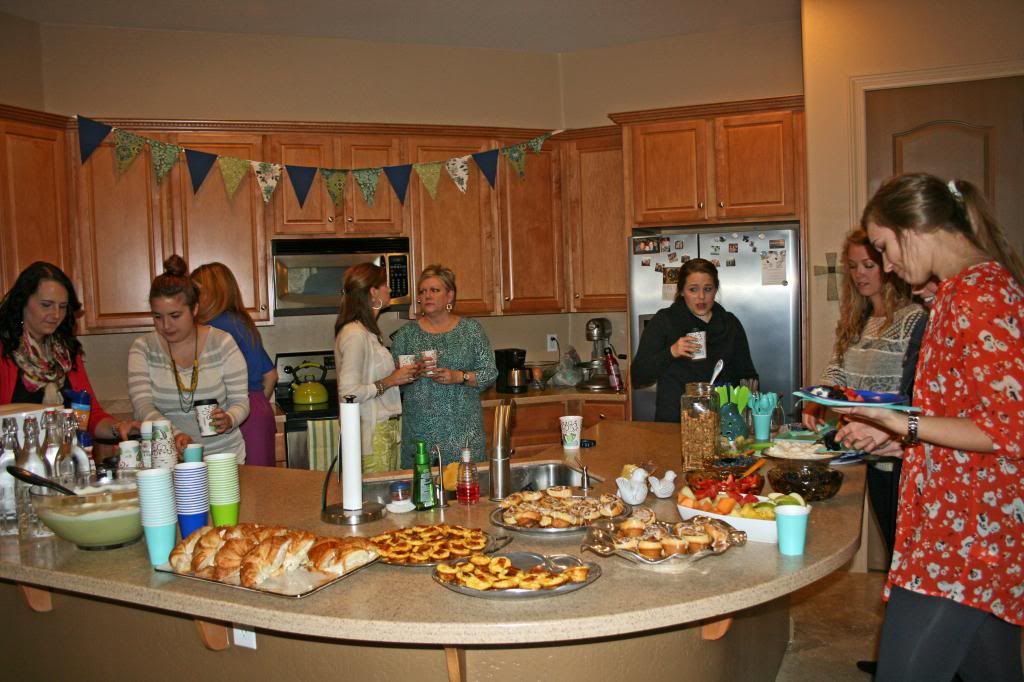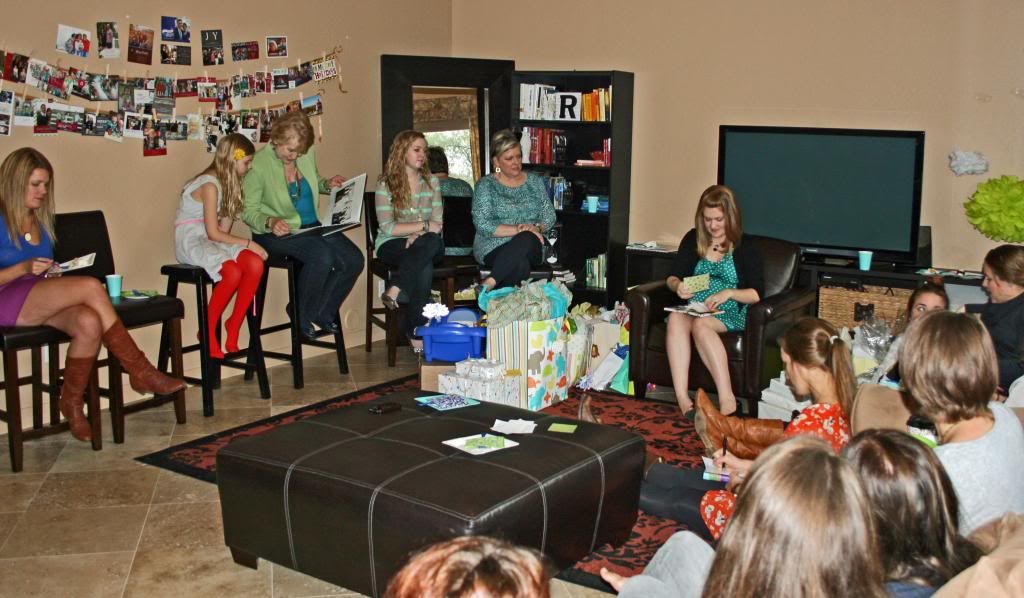 My friend Jen (and many others who are so good at loving me and this baby) hosted the shower. It was more than I could have imagined: decor that matched me to perfection, treats and sweets, thoughtful games, and a roomful of people who have all invested in me and my life. I have a special relationship with each person that was in the room that day and I know they will have a special role in Baby's life, too.
the future aunt and grandmother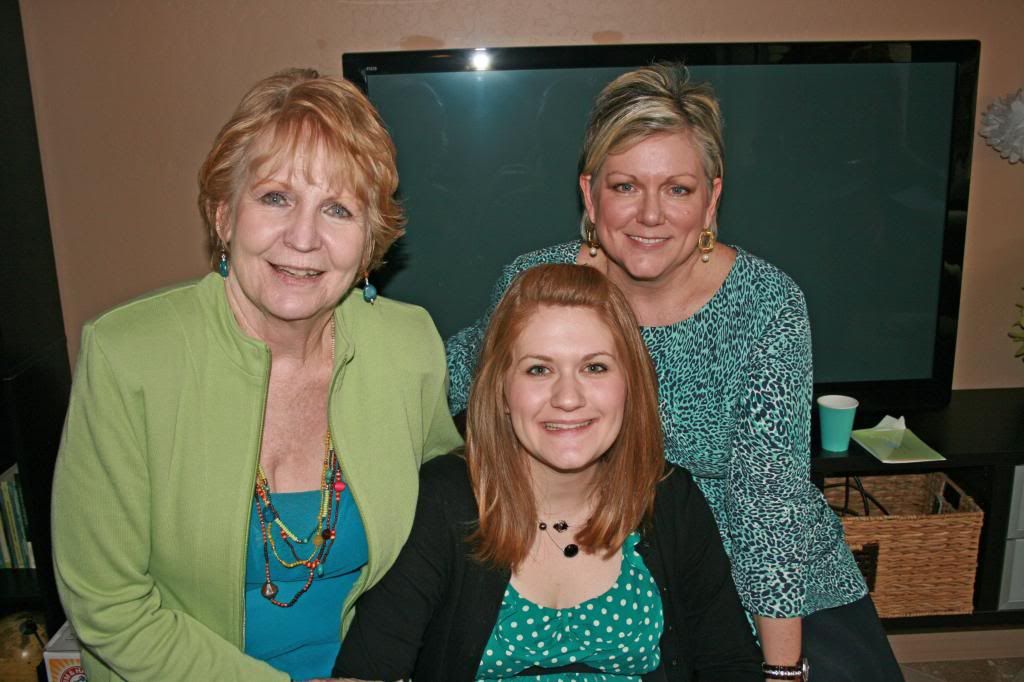 the grandmothers (and my hair that changes colors with every picture)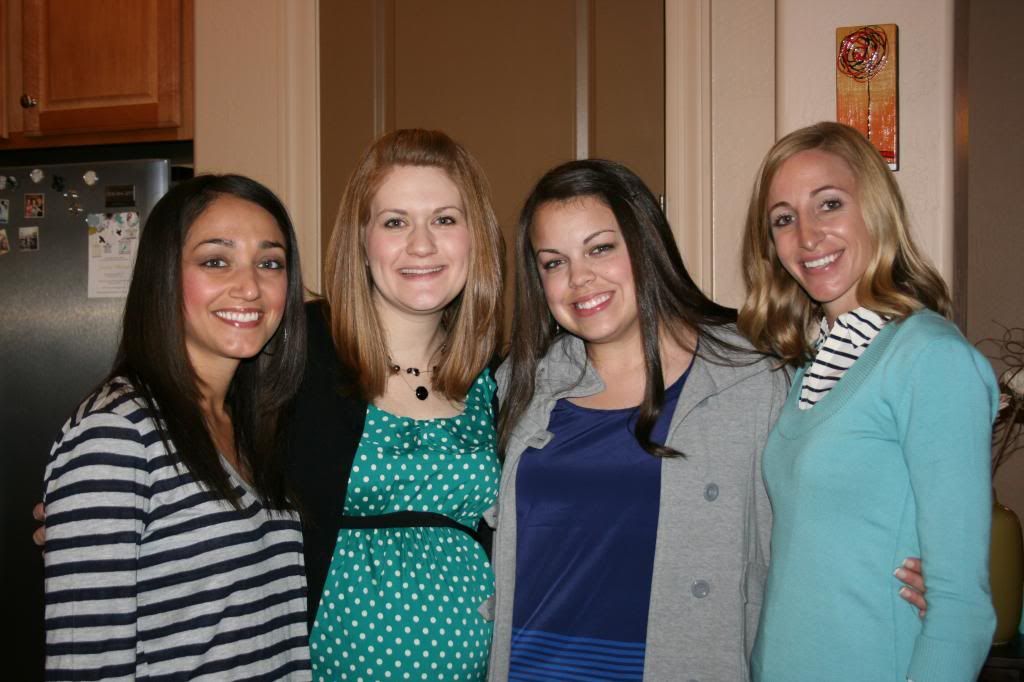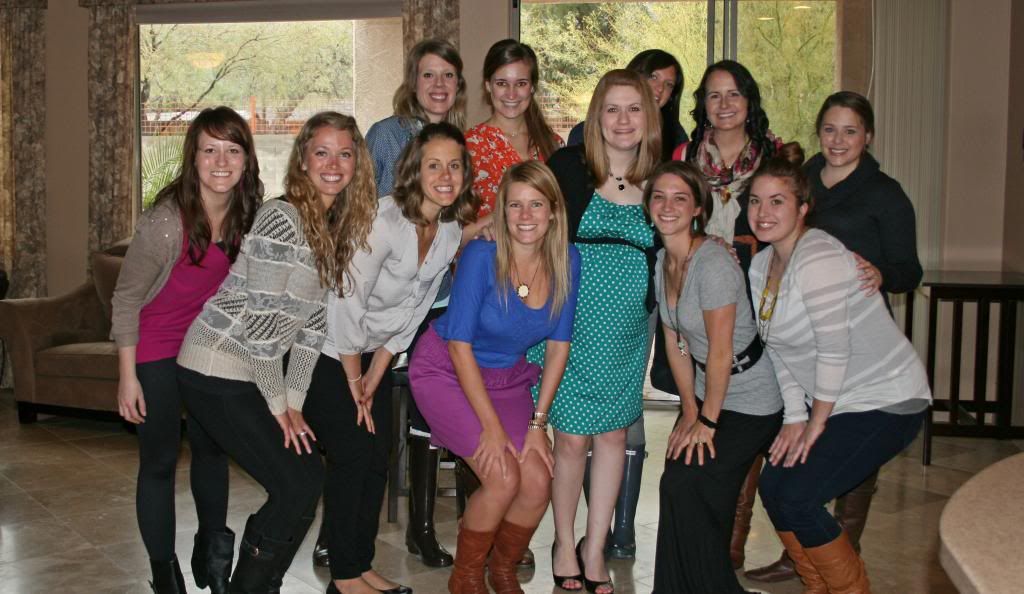 the many hostesses and helpers
When we came home after the shower, my mom went to be with her friend who was in town while the rest of us sat on the couch and just let our minds be numb for a bit. It was such a roller coaster of emotions that day, but we all feel at peace. While we are sad and will miss my Nanny, we know she was ready. Her body was ready and had been ready for some time now. She said, "Bye bye," and went to be with my G'Daddy.
With life comes death, and we are constantly reminded of that never-ending circle of life. One brings joy, the other brings grief, but sometimes they come at the very same time and we have to figure out how to balance it.
We chose joy for that weekend.
Joy for this baby, joy for my Nanny's life, and joy for life ahead. Moving forward.
(My mom wrote a
beautiful
post about my grandmother, her mother,
here
.)
"Even in darkness, light dawns for the upright, for the gracious and compassionate and righteous man...He will have no fear of bad news; his heart is steadfast, trusting in the Lord." (Ps
alm 112:4, 7)