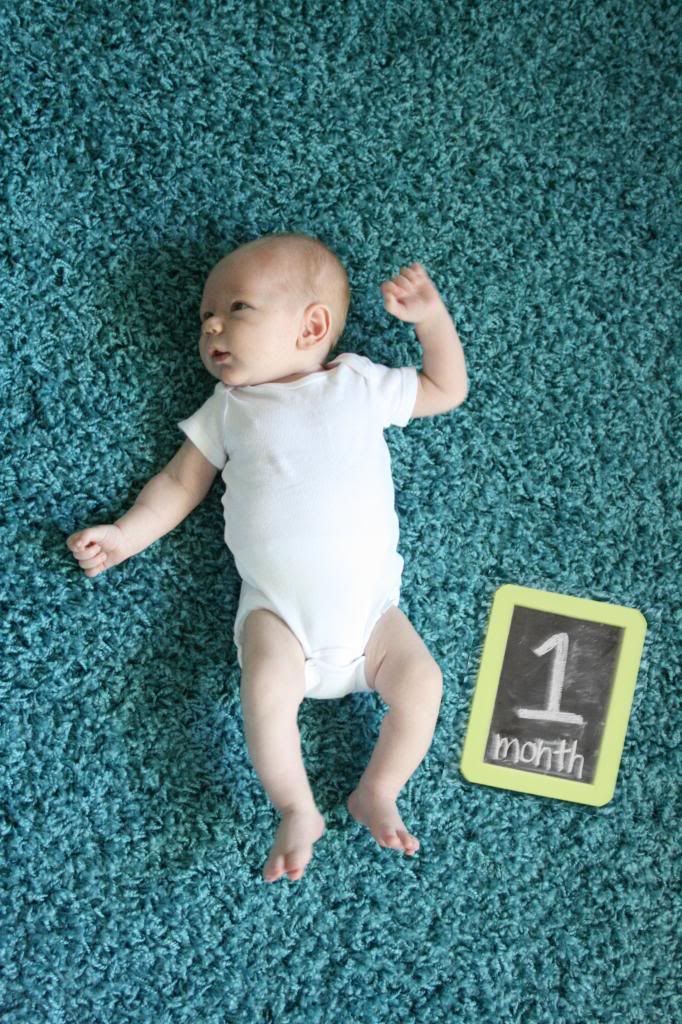 Dear Liam,
You are one month old. I have never felt more purpose, joy, exhaustion, or love than I have in these last four weeks. You have stretched us and taught us more than you'll know.
It's amazing how much you have grown in the last month. Born at eight pounds, you already feel much bigger. Your long, bony legs have become chunkier with rolls and you are even starting to outgrow some of your 0-3 month onesies based solely on how long you are. Your legs are strong and you can straighten them and push off my stomach when you don't want to burp (which is often).
You are so aware of your surroundings and can already keep your neck up as you try to soak in everything in sight. You are constantly looking around at people, lights, and anything that looks vaguely interesting. I love when I catch your eye and get a sly grin from your precious cheeks.
I've learned when you're crying for food or crying just to cry. I've learned what will soothe you to sleep and what will keep you awake and happy. I've learned how to do multiple things with one hand while you occupy the other. You are teaching me new things each day, and while
sometimes
it's hard and tiring, I love being the one you get to teach.
We moved the weekend you turned one month. While the timing wasn't ideal, I was able to have plenty of one-on-one time with you while your dad did most of the dirty work. We are so glad to be settled now in the home that is the next step to where we want the future of our family to be. It's a temporary home and we're glad you're in it with us.
The thing is, Liam, I like being your mom. I like being the one who knows you the best and the one who was called to protect you. I like being the one you smile at during the day and the one whose neck you nuzzle up to when you're tired at night.
I can't wait to keep watching you grow.
Love you,
Mama