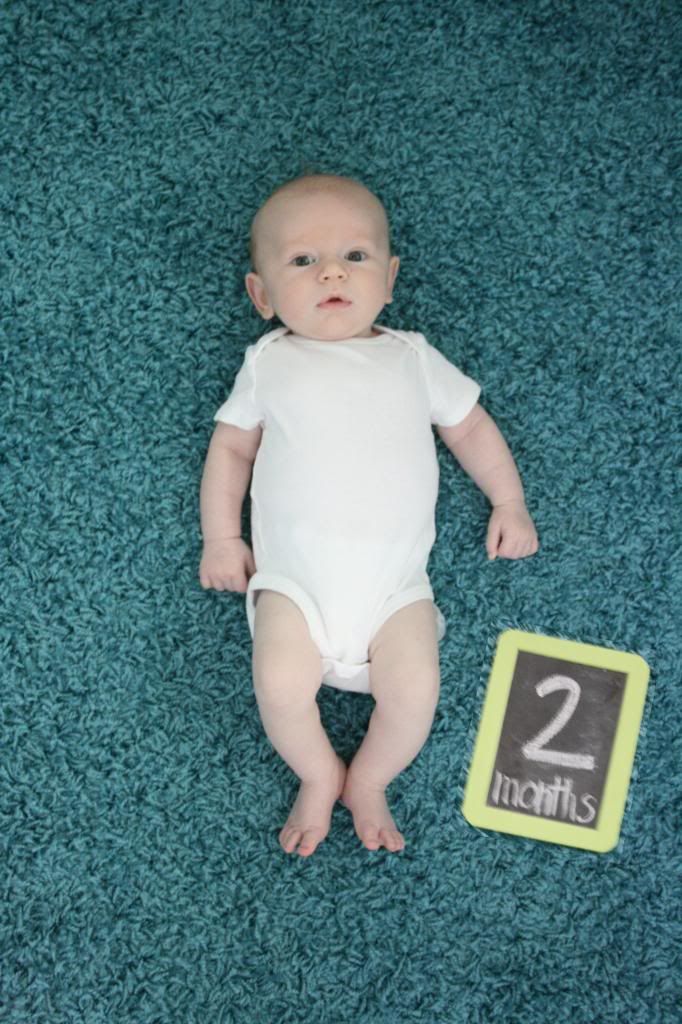 Growing:
At two months, he weighed 12 lbs. 2 1/2 oz. (46%) and was 24 1/4 inches long (97%). Long and lean!
Wearing:
He is well into 3 month clothes and size 1-2 diapers. I packed all of his 0-3 clothes away when he was just five weeks old! He's also accommodating those long legs and wearing 6 month pajamas.
Eating:
He is still taking
4 ounces every three hours - if we can hold him off that long.
Doing:
He "woke up" and noticed the world around him. He is now smiling when he sees our faces and loves to see what's going on. He's also on a great, more predictable routine.
Loving:
He loves his play mat, bouncer, and being upright to look around. Bath time is his favorite time of the day and if it weren't for the water getting cold, he would stay in it all night.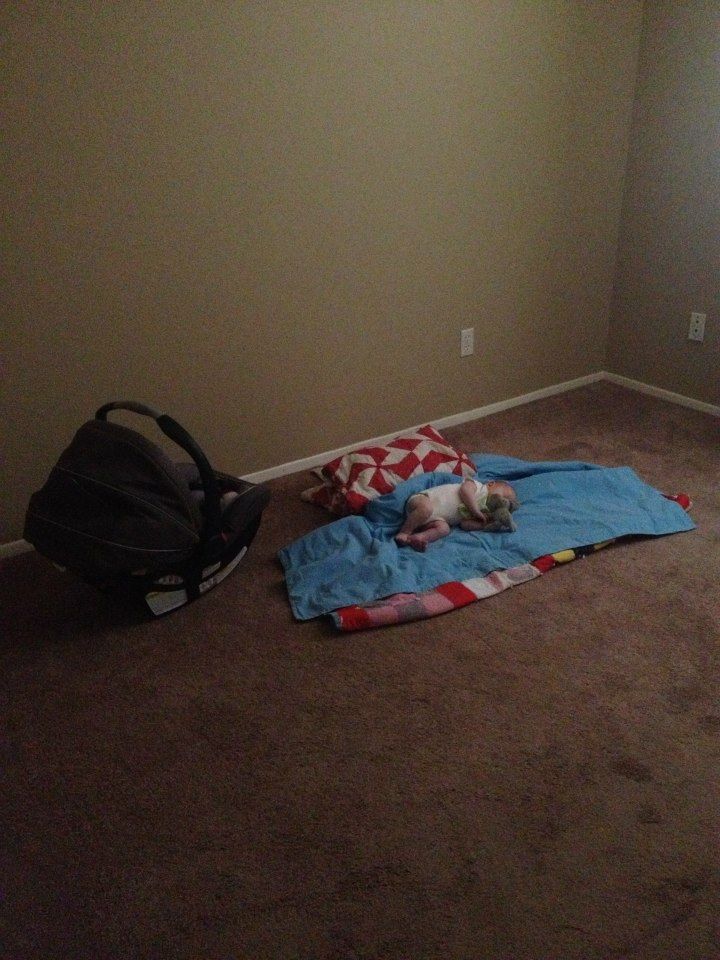 {We moved when he was just four weeks old, so we had to get creative during nap time.}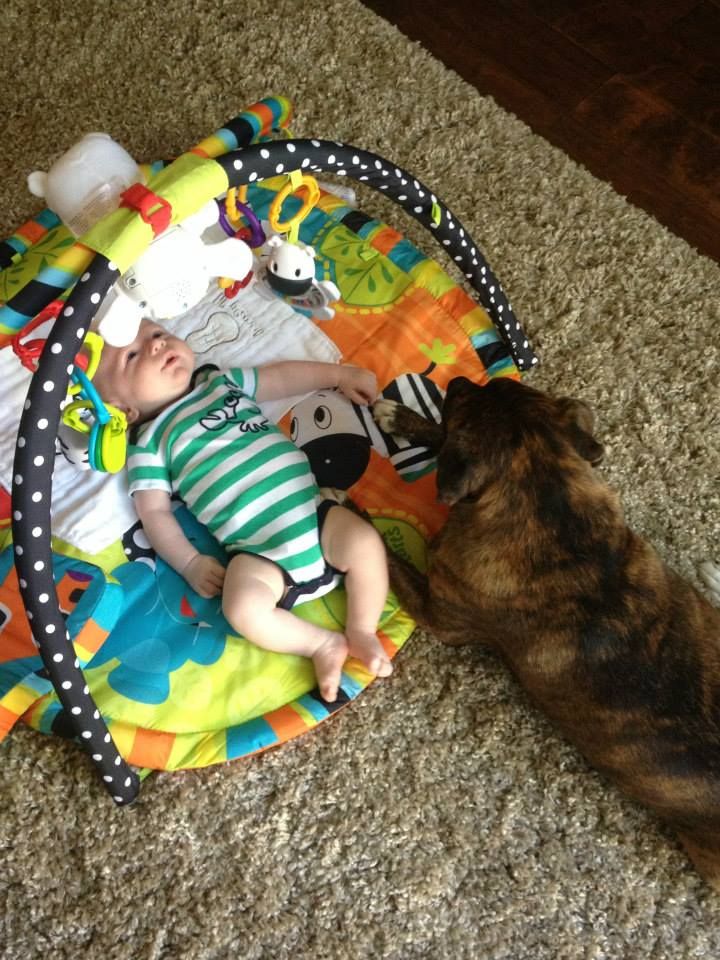 {We pulled out the play mat and he loves it. And of course, Mia is always close by.}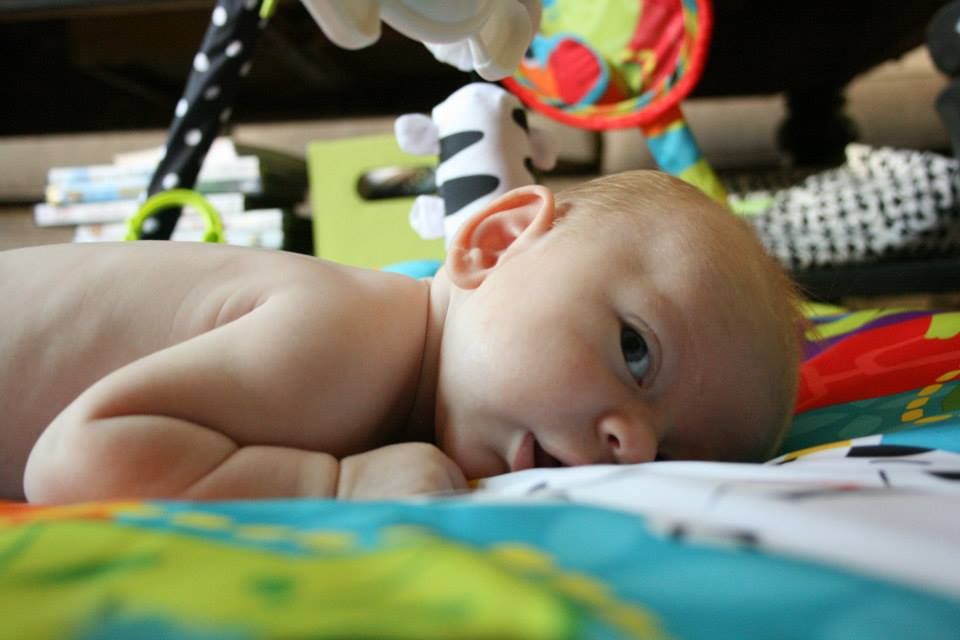 {Tummy time isn't always so successful.}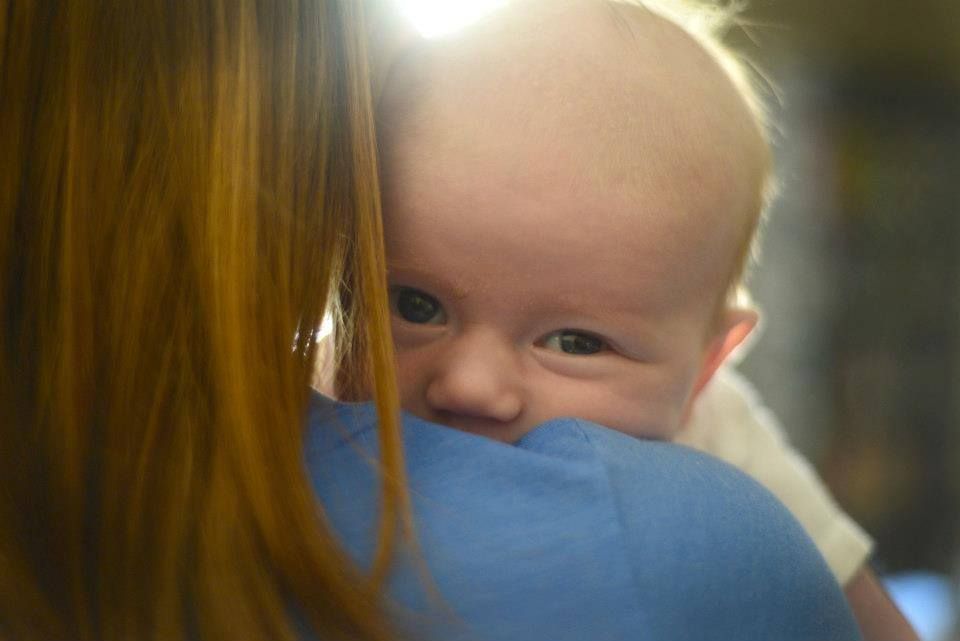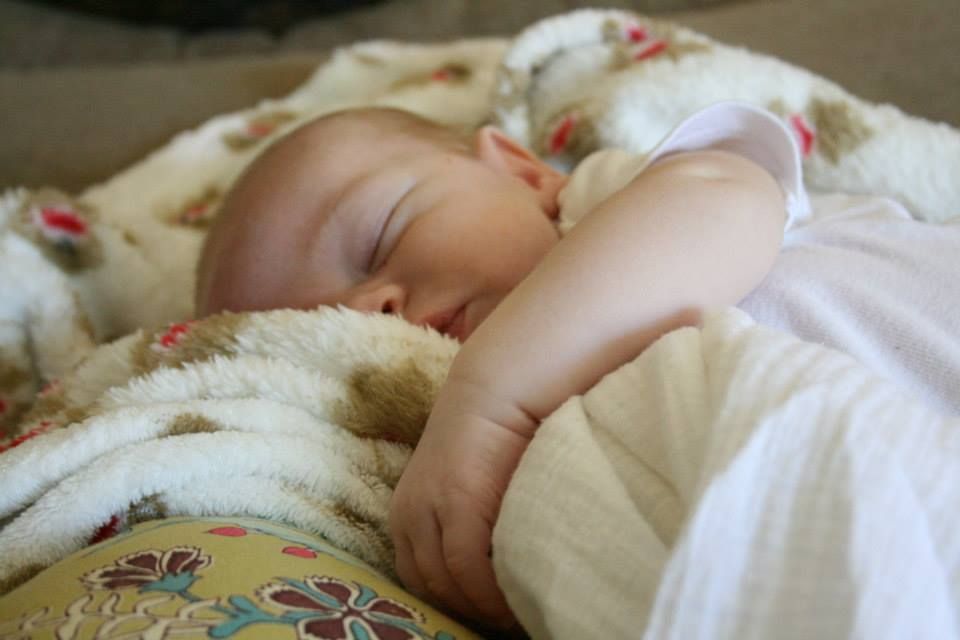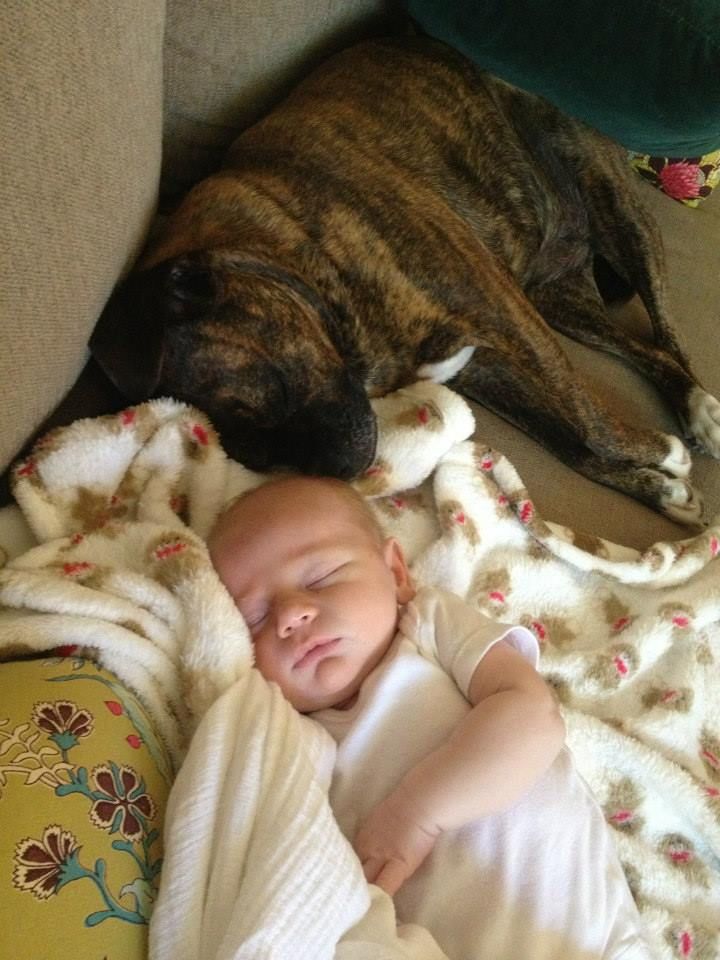 {Dog's best friend.}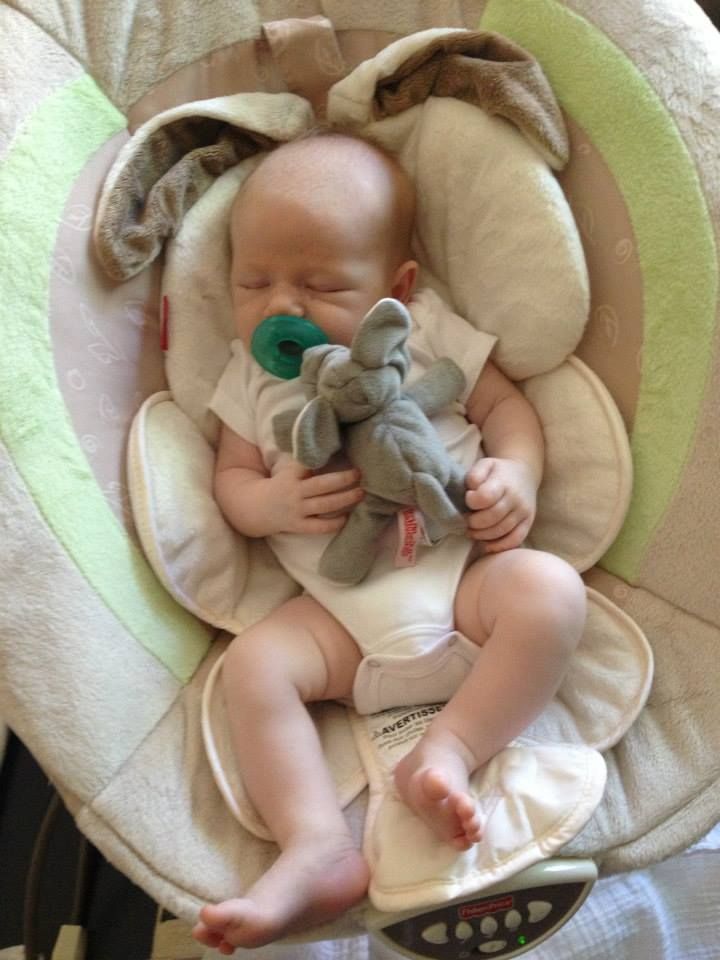 {Can you believe the size of those feet?}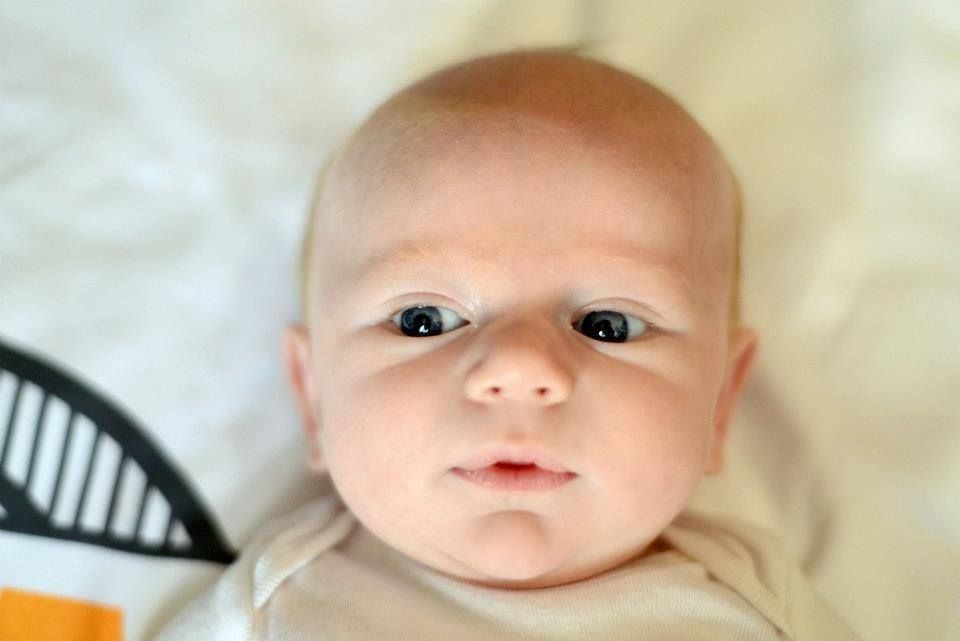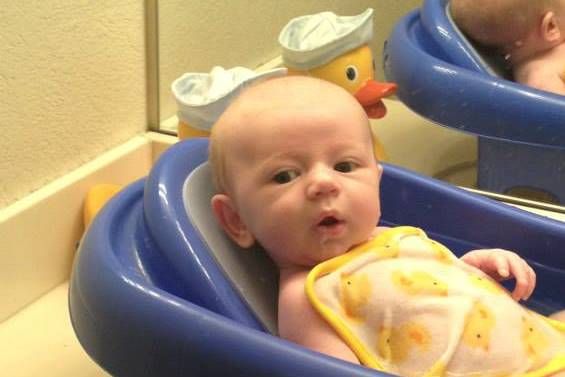 {Bath time is his favorite time.}

{Smiling!}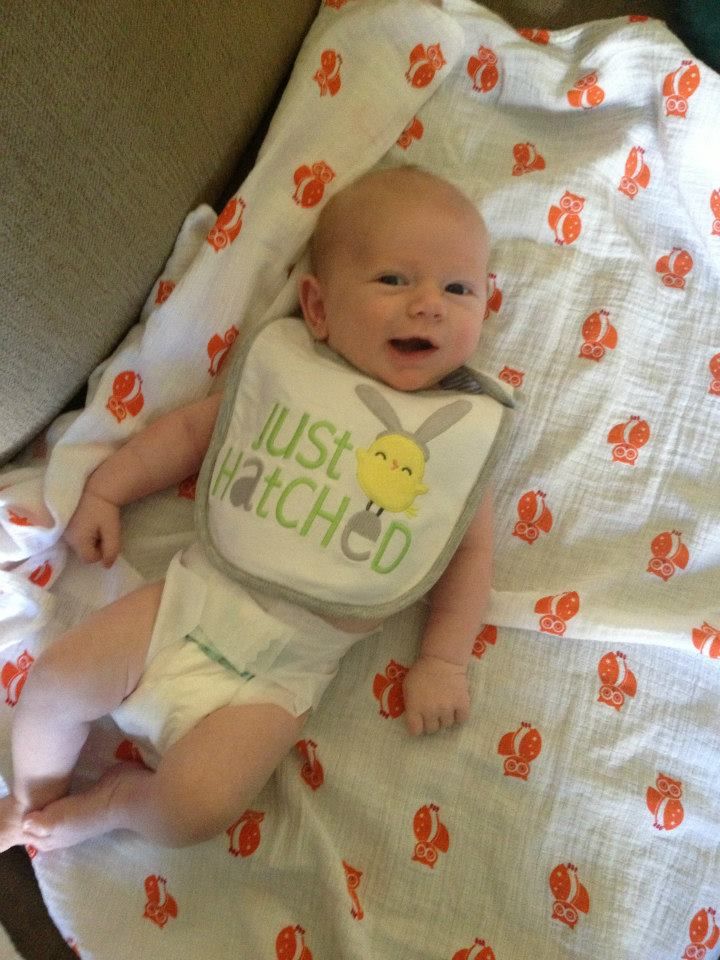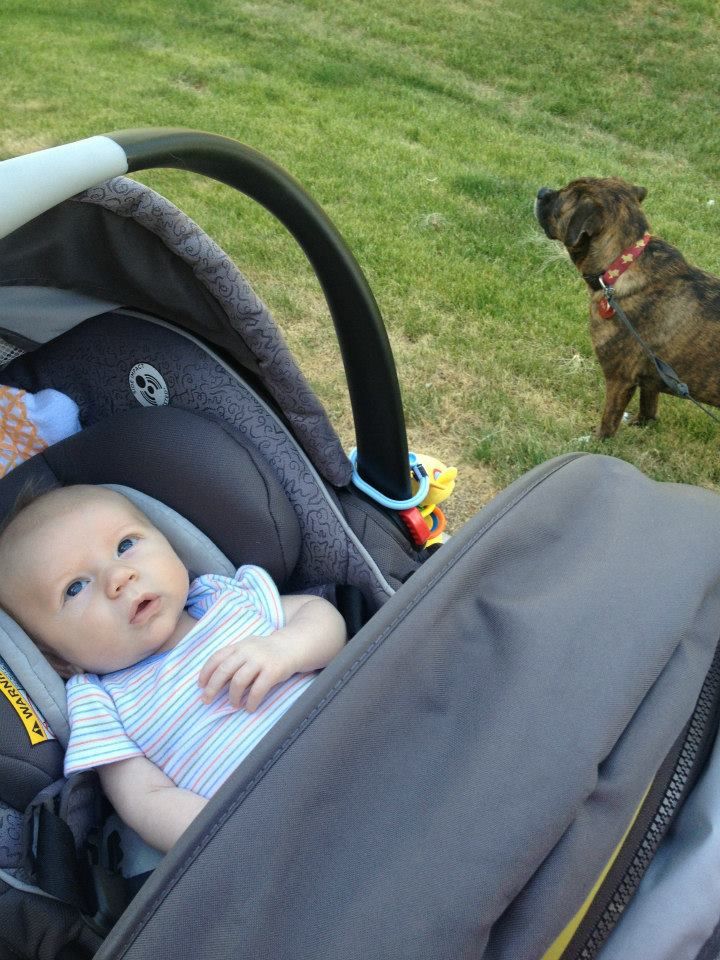 {Our first walk around the new neighborhood.}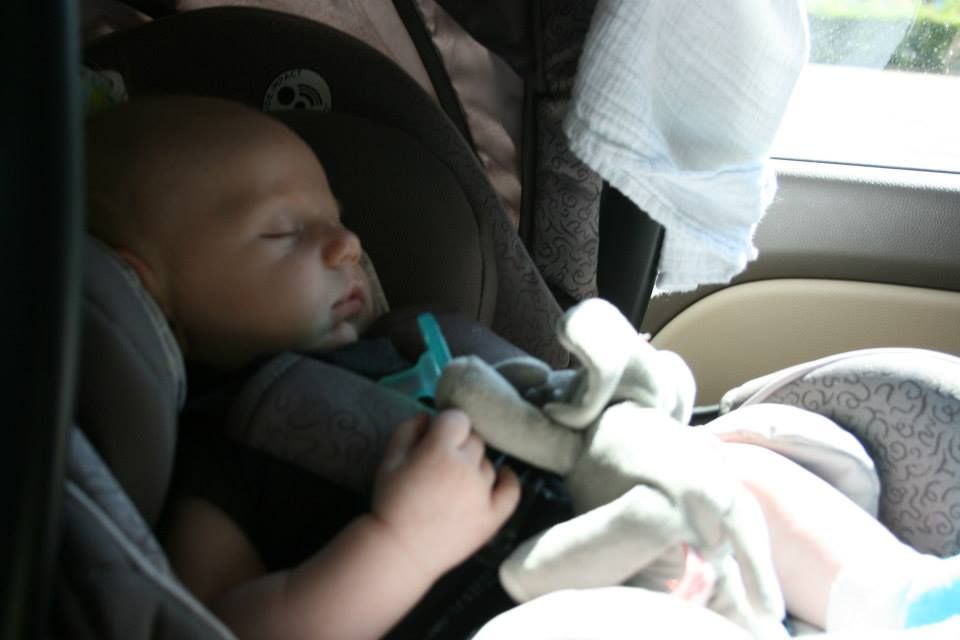 {His first plane ride to Texas.}

(He met the rest of his Texas family! First up, Uncle Will.}

{And then, Great Aunt Catha who is playing the role of a back-up grandmother.}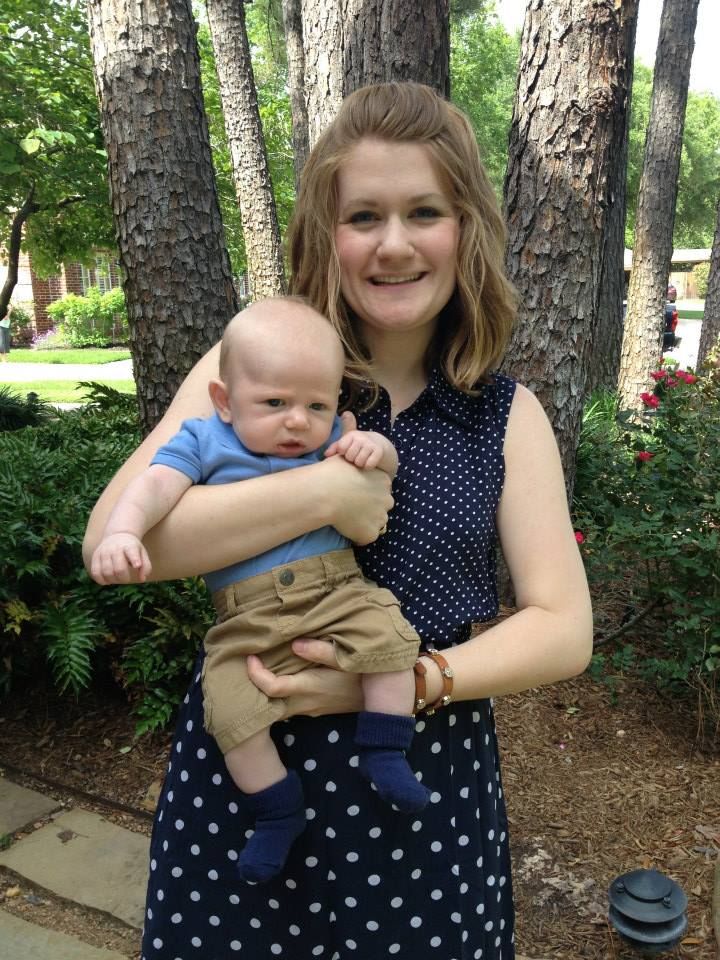 {My first Mother's Day.}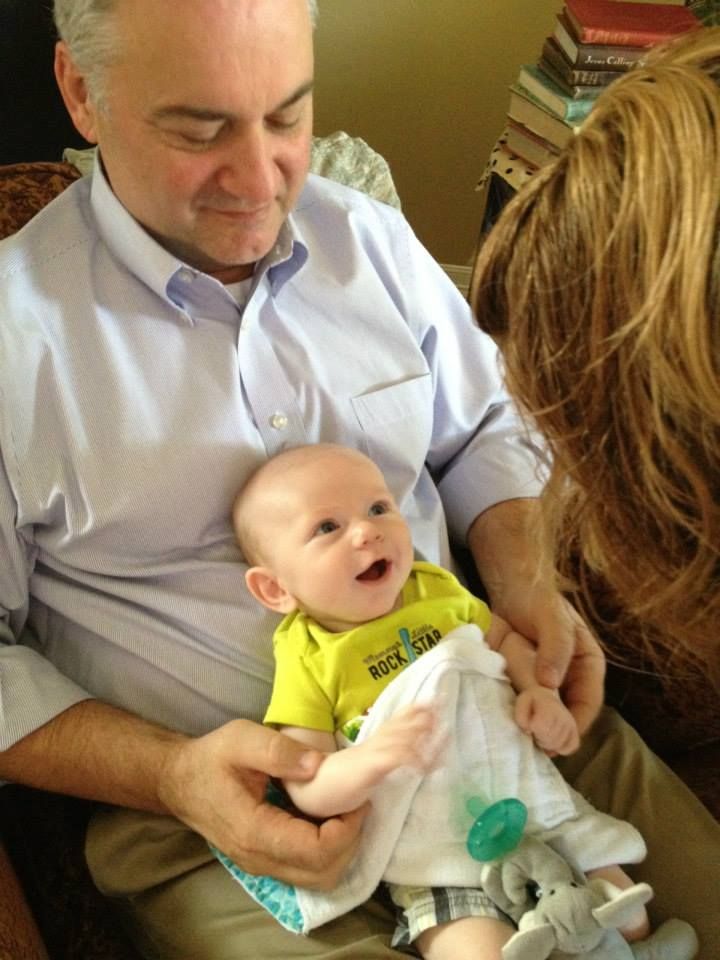 {Liam and Pop.}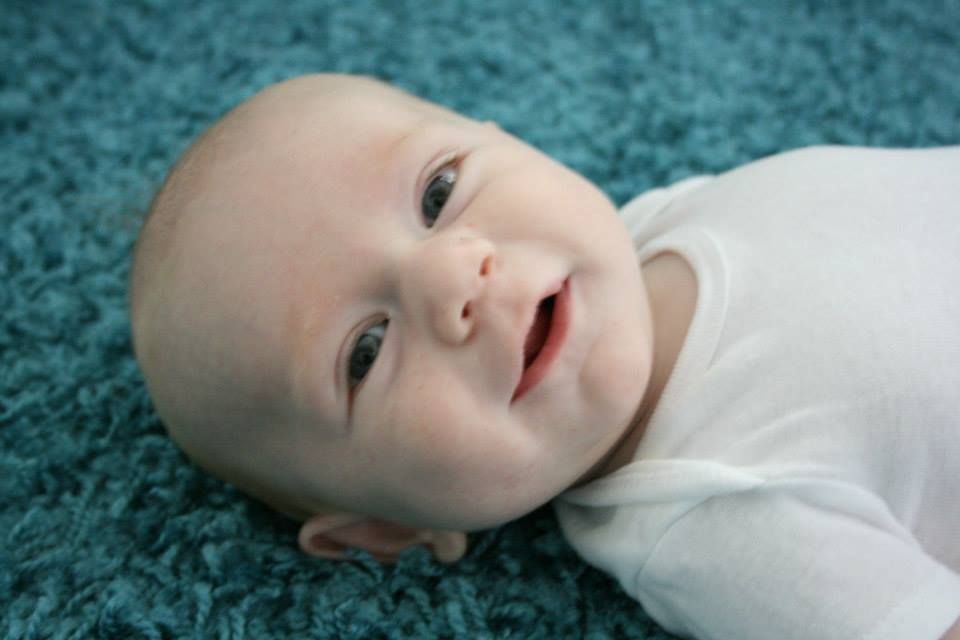 {Two months old!}