My brother moved to Los Angeles this past weekend. After majoring in Film & Television Production, he's off to try and make it in the big city. He was accompanied by my dad as they made the 1,500-mile trek from Houston. They stopped in Phoenix for a few days to visit, and then we sent him on his way.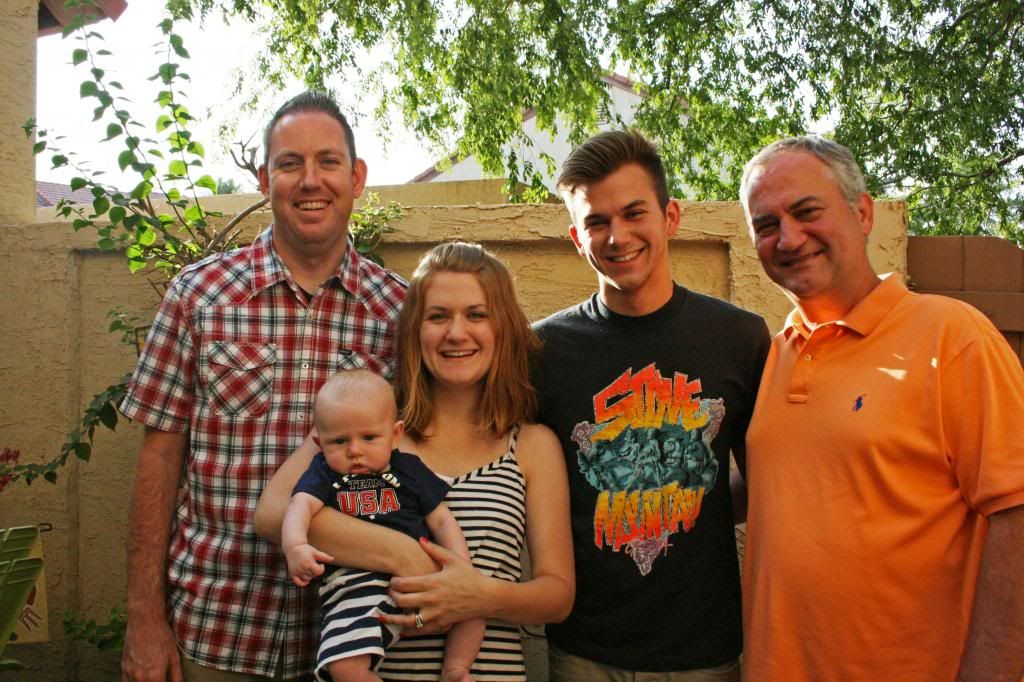 Before he left, I handed him this letter to open on his first day alone.
(Shared with his permission.)
---
Dear Will,
Tonight is your first night in a new city, new state, new side of the country. You said you would do it and here you are. Soak that in for a moment.
You did it.
I sit here today six years after moving and I call the desert my other home.
Since rooting myself into the dry soil, there has been heartache, loneliness, questioning, doubt, and trials. But there has also been growth, strengthening, renewal, community, and answers.
I gained friends, a spouse, a baby, a dog, and a new understanding of people.
Eighteen to twenty-three were the most trying years for me; it's that time where you just want it all figured out.
The thing is, though, once you think you have it figured out, there's something else thrown into the mix - a relationship, a detour, a challenge.
Here I am, almost twenty-eight, and I am still figuring it out.
But what I do know is
it does all work out.
It's a journey. There is no definite path. The answers are rarely clear. So, brother, take it one month - one day - at a time and the answers will fall into place as naturally as they can.
But you have to be willing to let go and let them be.
You'll figure it out.
Above all, I want you to stay true to who you are. I want you to remain, at your core, a young twenty-something from Texas who is the youngest of three. I want you to remember where you came from and let that be your default when times get confusing.
Faith in your purpose, faith in Who created you, faith in the family that raised you – those are constants. Always.
Know that we are your biggest fans, the four people in your immediate family who love you more than anyone on this earth. We will always be rooting for you, even if one day you have to turn the car around and come back this direction.
Call us often; we will be missing you and just want to know you're doing okay.
Always give more than you receive.

Treat every job opportunity like it's a stepping stone to your dream job, because it probably is.

Call me if there's an emergency because I will get in the car and drive the six hours no matter the time of day.

And know that life takes time to play itself out.

Good luck, brother.

I love you,
Jordan