Growing: At six months, he weighs 17 pounds 9 ounces and is 27 1/2 inches long. It seems like he is finally starting to taper off a bit on his fast growing!
Wearing: He's officially in 12 month shirts and shorts and 9 month onesies (though he's almost outgrown those). He's still in size 3 diapers and he's wearing 12-18 month pajamas.
Eating:
Welcome, real food! So far, he's tried peas,
zucchini
and pears, and the list keeps growing. He is taking 6 ounces every few hours or so for a total of five bottles a day. Ever since we introduced food, he's become a bottomless pit!
Doing: He's officially crawling as of a week or so after his six-month birthday! He also has two bottom teeth (which may be the cutest thing ever). He's sitting, squealing, and grabbing everything within arm's reach.
Loving: He is loving his new high chair and eating real food. He's always on the lookout for Mia, loves walks in the umbrella stroller, and enjoys being out and about running errands with us.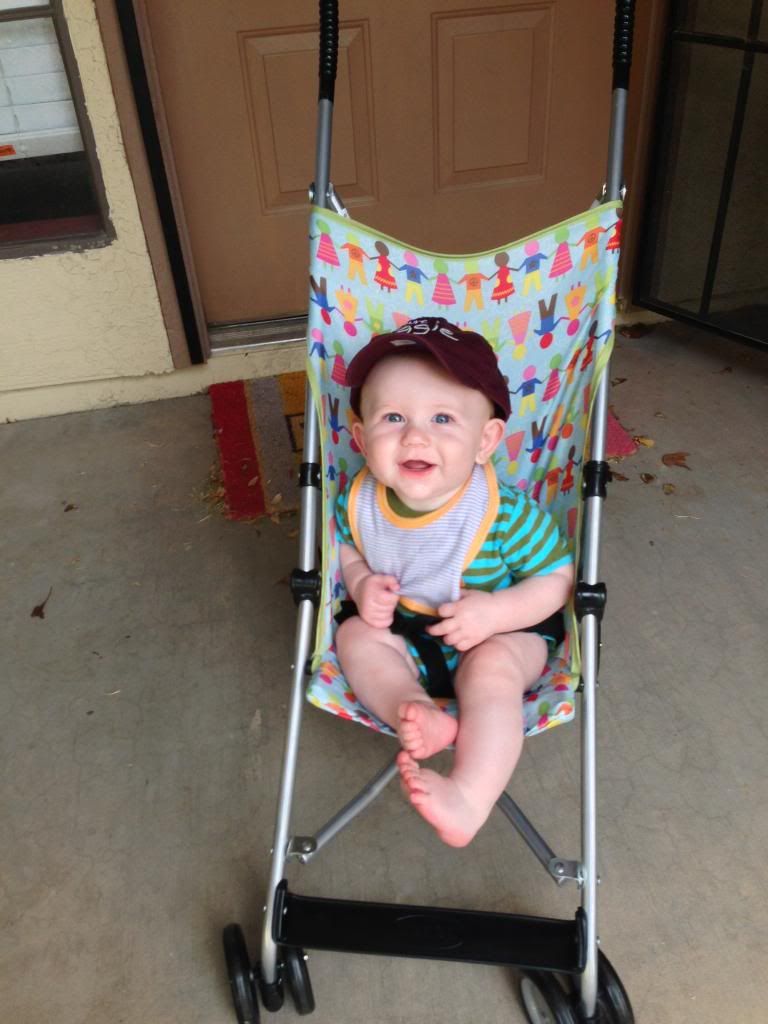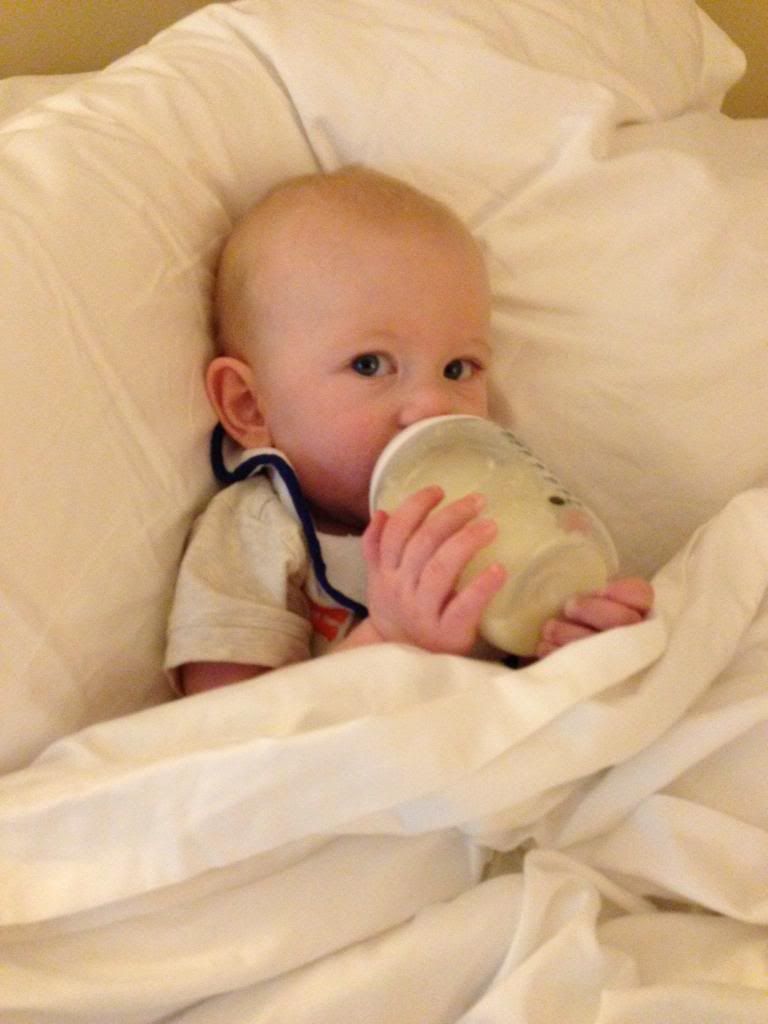 {Our first FaceTime}