This past weekend, Chris went on a cycling trip with his brothers in California and I stayed back with Liam. He left Thursday afternoon and came back on Sunday evening, leaving me with 76 hours of some one-on-one time with the six-month-old. (The active, babbling, always hungry six-month-old.) Chris is usually home late on Mondays and Wednesdays, so I am used to a couple of weeknights doing it alone. But the four-days-in-a-row was new to me.
And while it was overall a really good weekend, I am exhausted.
The days were spent playing, eating, napping, running errands, playing, eating, and napping. (I even went grocery shopping with Liam for the first time by myself and neither of us melted down. Big success!)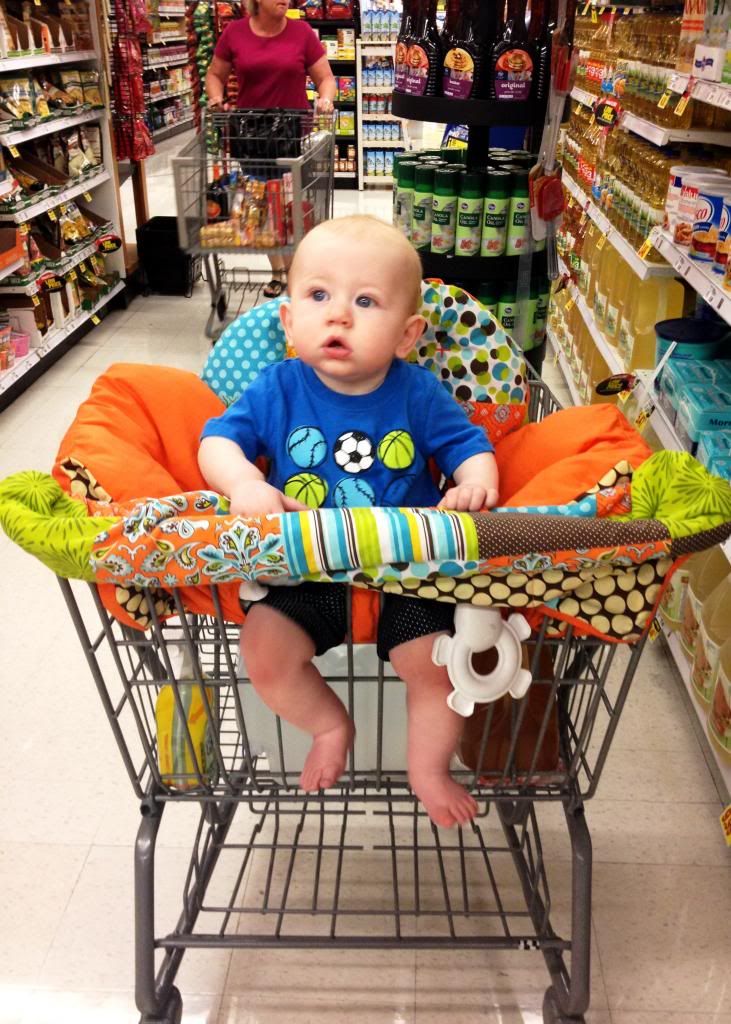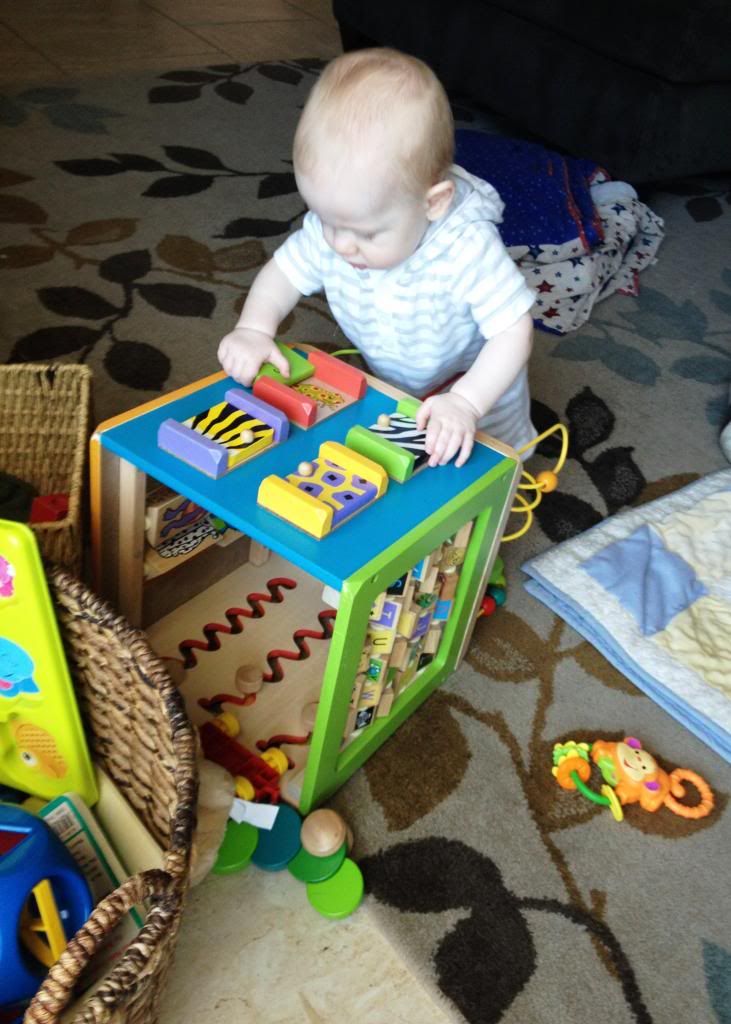 The evenings were spent manning the witching hour from about 5:30 to 6:30 p.m., finally surrendering him to a bath and bottle, and enjoying some much-needed alone time for the rest of the evening. The quiet house in the evenings with just me and the dog was the best part.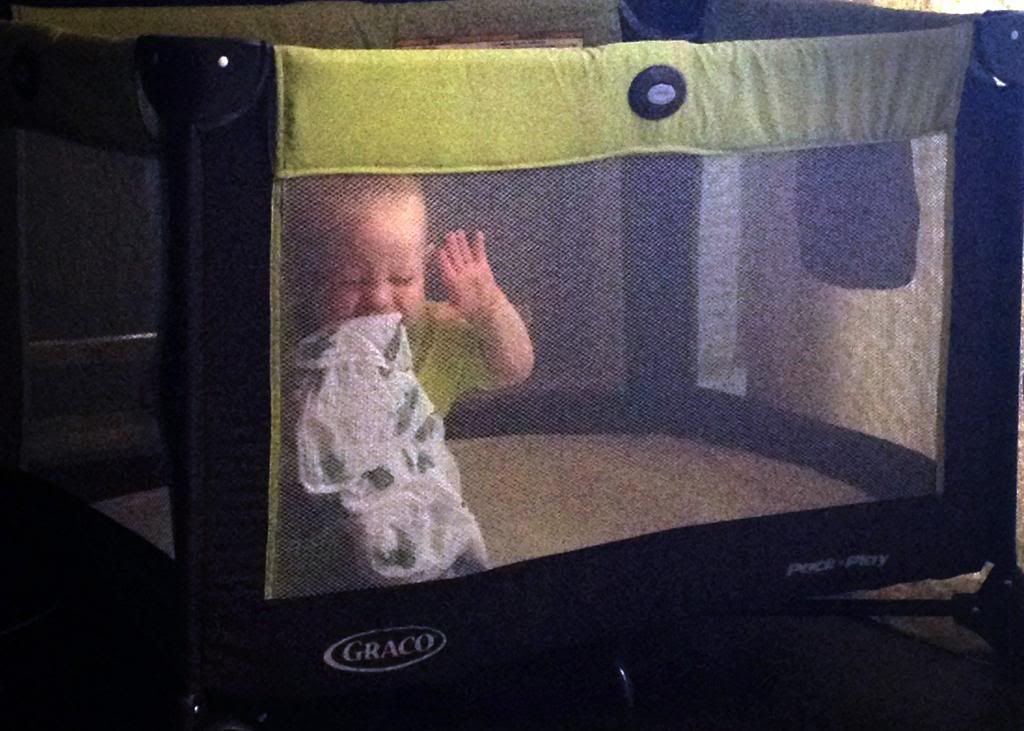 The hardest part about solo-parenting for me really has nothing to do with the baby. Liam has been going to bed between 6:30 and 7 p.m. lately, which means that I am tied to the house after that time. It's not that I need to go anywhere; it's that I can't go anywhere even if I wanted to. That makes me stir-crazy. And of course I think of all the places I could go and errands I could run after he goes to bed. While I am sure Mia would be a capable caretaker, I am pretty sure it would be looked down upon... so I sat on the couch, ate cake, drank wine, and watched really classy television like Sister Wives and Cops.
The second hardest part about solo-parenting for me has everything to do with the baby. Liam started crawling a little over a week ago and he goes everywhere fast. Almost immediately after crawling, he started pulling up, which means he goes everywhere fast and then tries to climb up or onto whatever it is he gets to. I brought him into my room to work on laundry, and he was literally crawling in circles on the floor, climbing up over laundry baskets, and making a b-line to the door.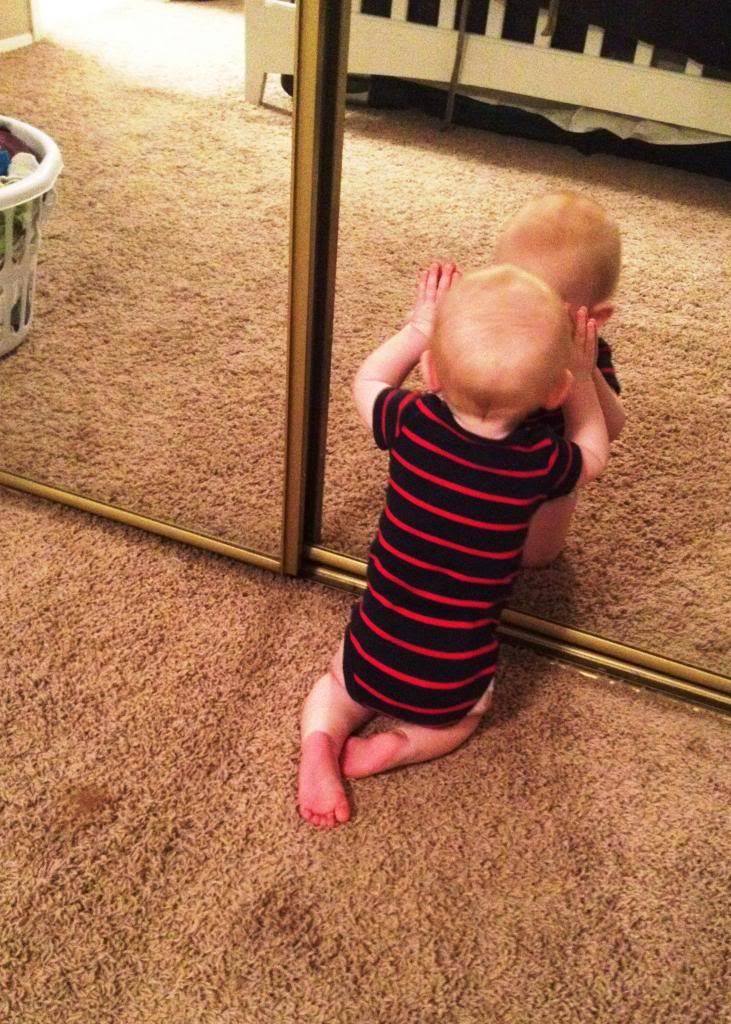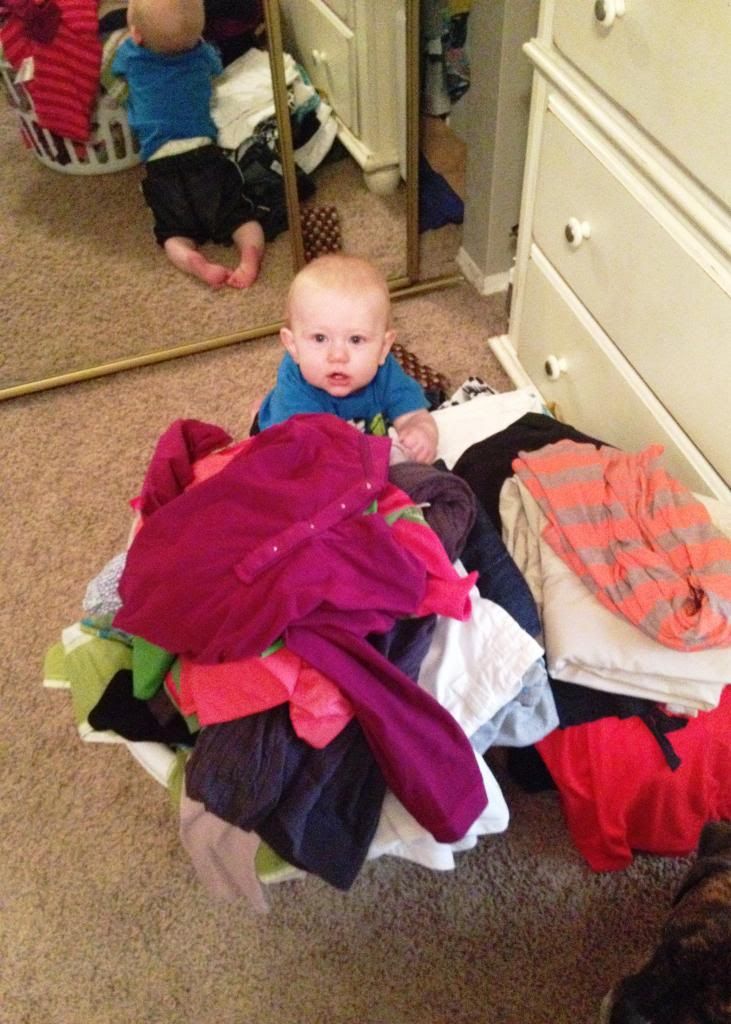 (It's fun and cute and I'm glad he's developing and all, but slow down, little boy.)
On Sunday evening, I was nearing the last three hours of being home alone with him. And he was being a terror. A crying, whining, hungry terror. (I still love him in spite of this.) So I put him in the car, we went to Dunkin' Donuts, I got a free iced coffee (Happy National Coffee Day!) and it was the calmest twenty minutes of the entire day. You know those times when the baby is so calm and content in the backseat that part of you considers driving around the entire city listening to music because they are just that happy? Well, if it wasn't for our gas budget, I might have done just that.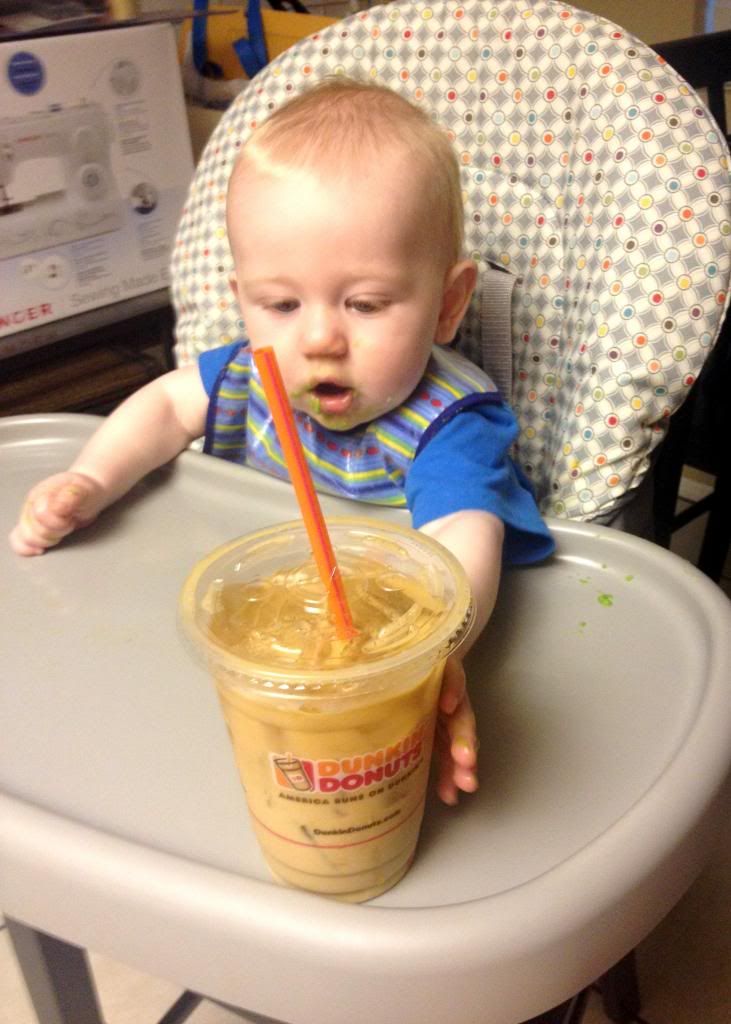 The third hardest part about solo-parenting for me also has everything to do with the baby. After his bedtime bottle when his body is still and relaxed and he can't even keep his eyes open if he wanted to, he becomes incredibly cuddly for the first time all day. And I look at him and want to do nothing more than hold him the entire night. But I put him in his crib anyway, and as I am downstairs enjoying cake, wine and questionable television, I see him sleeping so peacefully on the monitor and I am tempted to go get him and cuddle him some more. I question the day and wonder if I did enough, and I just let the day go knowing I did the best I could with what I had. That's the hardest part of every day.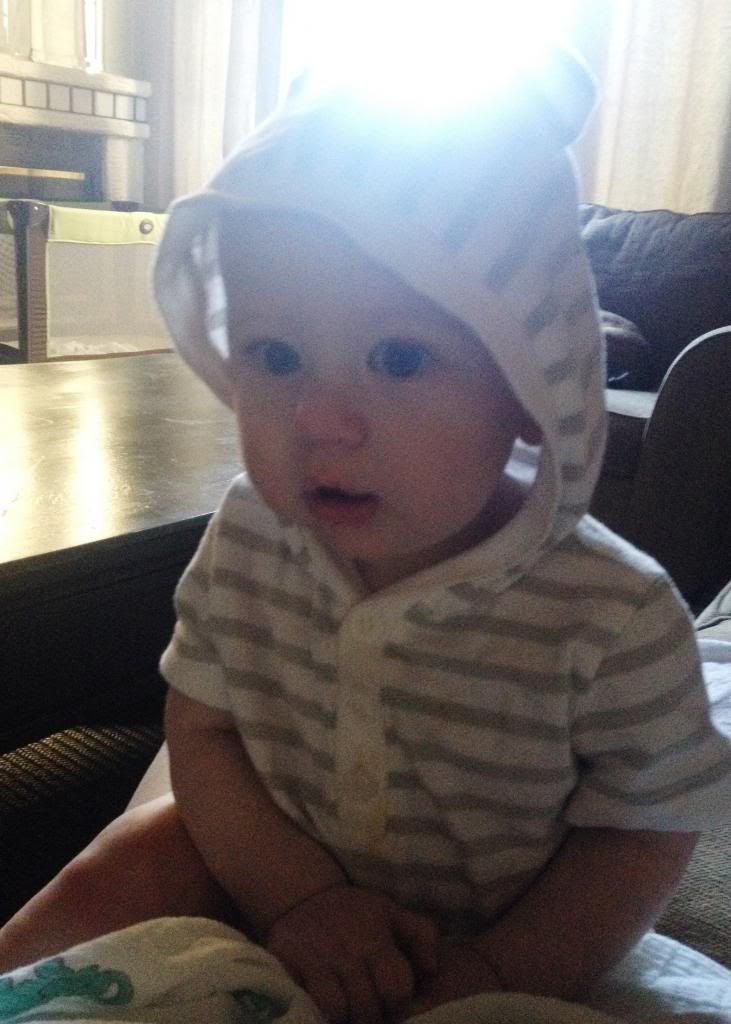 I'm thankful for sweet friends who helped me this weekend by watching Liam for an hour, inviting us over for a playdate, or entertaining us on FaceTime. I'm thankful for the extra time I was able to spend with Liam. I'm thankful Chris is back with us.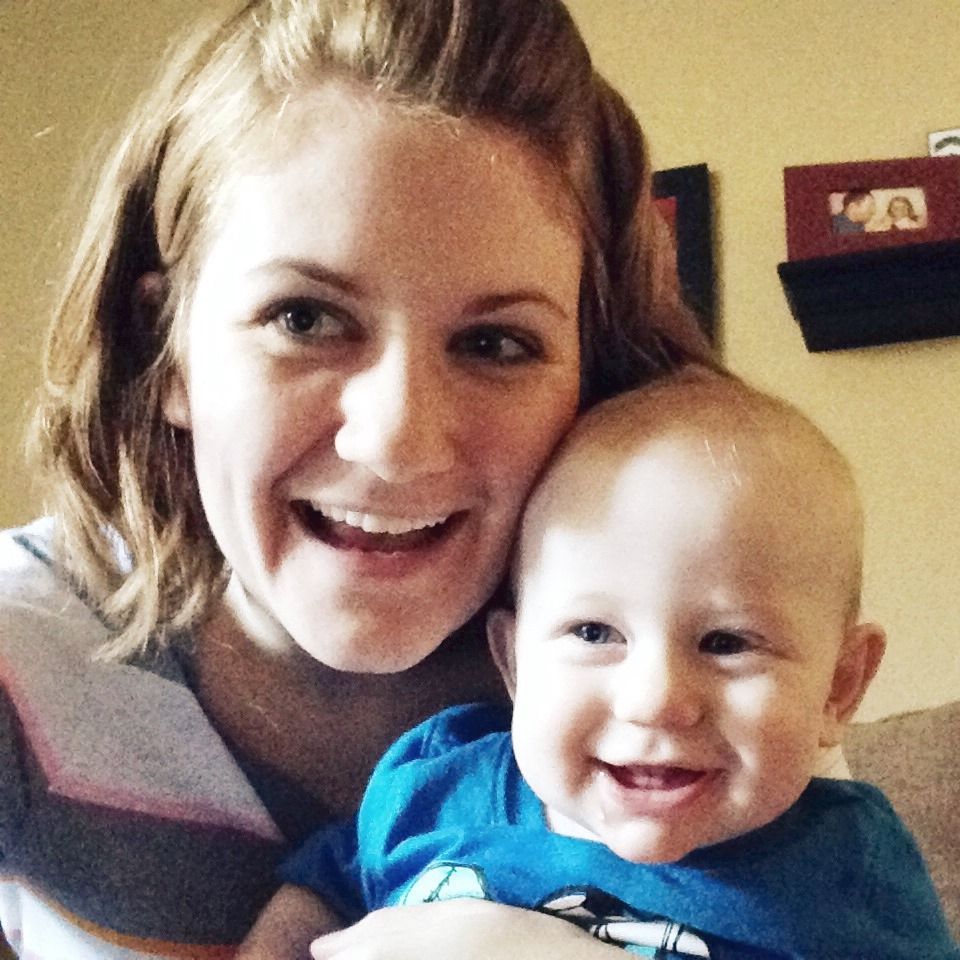 And coffee. I'm really thankful for coffee.