Last Friday morning started out a little rough. Continuing a conversation from the night before about me feeling like we don't get enough intentional family time together, I woke up Friday morning mad and bitter and annoyed.

Words were exchanged between the two of us that I'm sure we both wish we could take back. We left for our work days without so much as a hug and as the day went on, we both lowered our guards a bit, realizing that the morning was not a reflection of how we truly feel.
I picked Liam up from daycare and brought him straight home to begin enjoying the weekend ahead. I fed him his 4 o'clock bottle and we played and napped and played some more on the living room floor. I had texted Chris and told him that if he could get home early enough, we could go run a couple errands at Target and Lowe's just to get out for a bit before Liam went to bed.
I was craving some intentional family time, even in the form of shopping for baby formula and lighting fixtures.
At about 5 p.m., Liam's entire bottle came straight up and then some. Chris walked in two minutes later and I said, "So...change of plans. He just threw up."
I am not sure if Chris fully believed me or not, but when he was holding Liam in the kitchen fifteen minutes later, Liam convinced him of it by throwing up again.
And then after a round of Pedialite, he threw up again.
We could tell he was becoming dehydrated because he wasn't acting his normal, active self. He could barely sit up straight and was being extra, extra cuddly. (I secretly loved this from my usually uncuddly baby.)
I told Chris he had to make the call since I would most likely make it from a very emotional mom standpoint, so when Chris said we needed to take him to the ER, I was ready. (I had already packed a bag thirty minutes prior.)
We checked into the ER around 7 p.m. and since he was a pitiful little baby, we were sent back almost right away. After determining that he was, in fact, dehydrated, they started fluids.
And then began a night of intentional family time that I wanted so badly.
We literally sat by ourselves with a calm, sleepy, quiet baby and watched Legally Blonde on the hospital television. We had Gardettos and Dr. Pepper for dinner, courtesy of the hospital vending machine. We weren't focused on the events of the morning because we were focused on the our baby.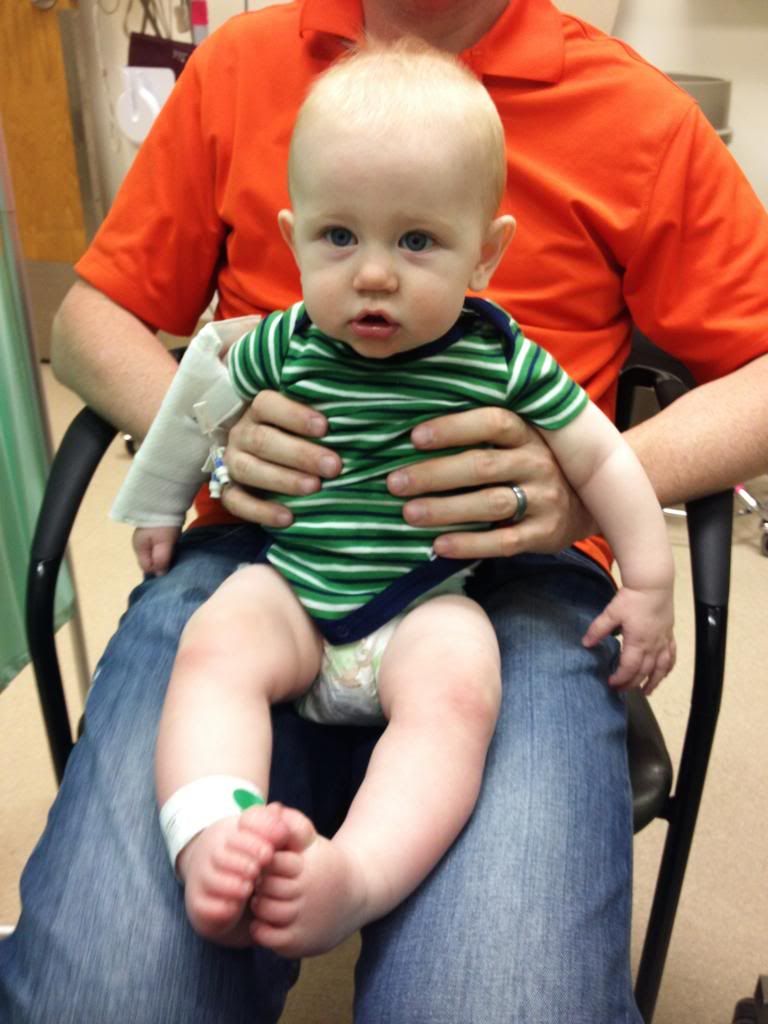 Besides the fact that it wasn't the best of circumstances, it might have been just what we needed. Time together. Time to chill. A weekend forced to relax taking care of a recovering baby.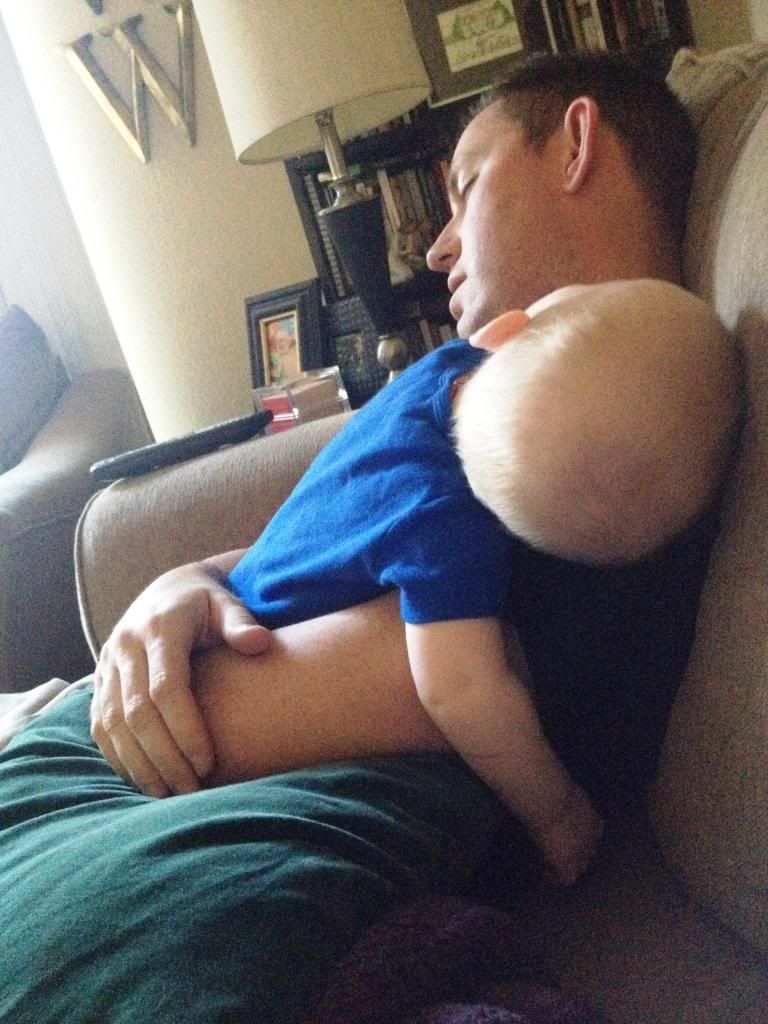 (I know deep in my heart that God ordained this weekend.)
It snapped us out of our funk. It turned our focus on where it should be: Liam and our little family we're growing.
And as for Liam, he was back to his seven-month-old self by the morning.