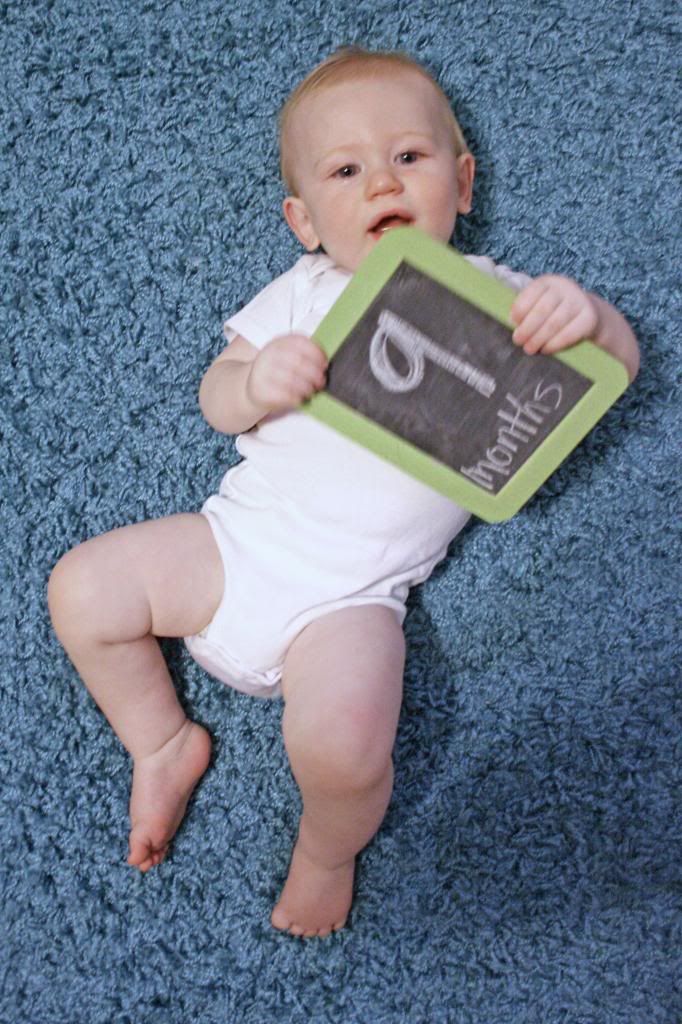 Dear Liam,
You are nine months old. For some reason, you seem so much older than your monthly transitions in the past. You're in the last stretch of your first year. Already.
You've been so busy this last month. You find the stairs to scale, the coffee table to climb under, the kennel to climb on. If I have you on my lap, you wiggle your way down until you feel your feet touch the floor, and then you're off. Life is too fun to sit still, right?
You're constantly standing any chance you get and I have a feeling you'll be taking a few steps any day now. If we want to get anything done, we have to contain you in your crib for a nap, your high chair for food, or your excersaucer so you can watch us move about. But your favorite thing lately is to be with me in the bathroom when I'm getting ready in the morning. As long as you're right up next to one of us, you're happy.
You've become much more vocal and your personality is starting to show more and more. You're much more predictable these days: we know what you'll love, we know what will send you into a meltdown, we know when you're hungry, we know when you desperately need a nap. You are generally a very happy baby, so when you're not, we know something is up.
As I start to learn about your personality, I am so much more aware of how we influence you with our words and actions. I want to learn all about you and know you so well; I want to see your personality blossom into something big and great. I want to be a safe place for you to land and a giver of soft words and sweet actions.
We just love being around you, little boy.
And we can't wait to celebrate your first Christmas with you.