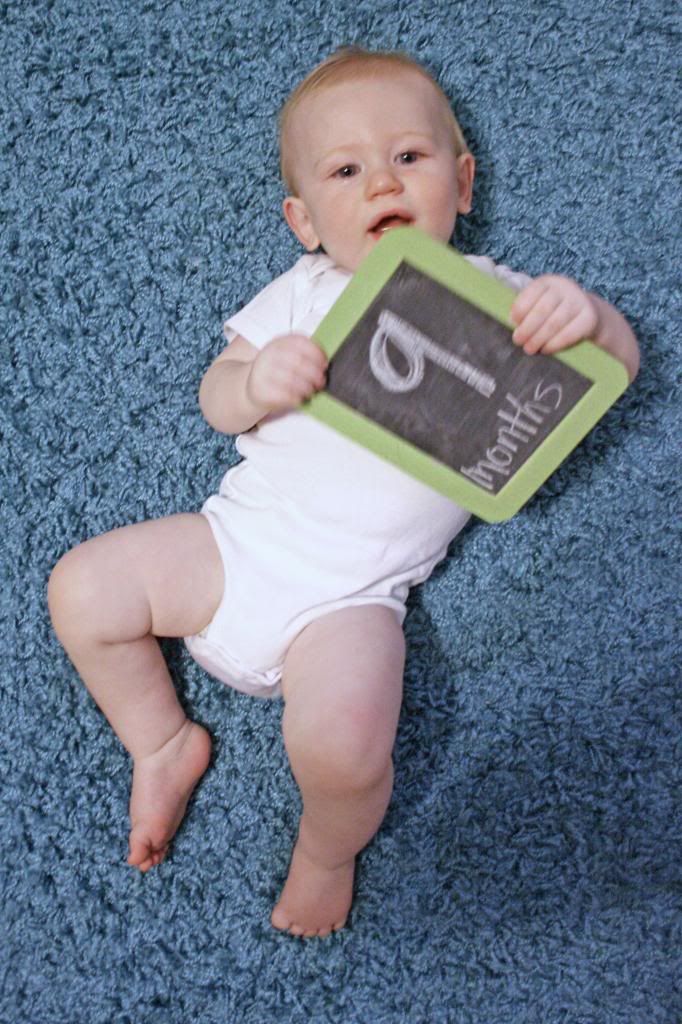 Growing: We had another well visit which means we have precise measurements of this growing boy. (It beats my tried and true system of trying to weigh him on our plastic scale and measure him with chalk on our dining room table.) At nine months, he weighs 19 pounds 15 1/2 ounces (can we just call it an even 20?), in the 55th percentile. As far as length goes, he's 29 3/4", in the 93rd percentile. Still long and lean.
Wearing: He's in 12-18 month clothes all around (with a few 18-month scattered in there). His pajamas are all 18-month. He's still in size 3 diapers, but I think this is the next box we buy will be a size up.
Eating: He eats three meals a day, takes five bottles, and snacks as needed. He's enjoying a lot more finger foods (and finally likes bananas as long as they're cut up and not mashed). If you even mention the words bottle, breakfast, lunch or dinner, be prepared for him to freak out until fed.
Doing: He is standing on his own and it seems like he'll test out a few steps any day now! He went on his first trip to the zoo this last month, and just loves exploring every single inch of our house including the stairs, Mia's kennel and the bathtub.


Loving: He loves being outside in his stroller, taking baths (and splashing all of the water out), and eating.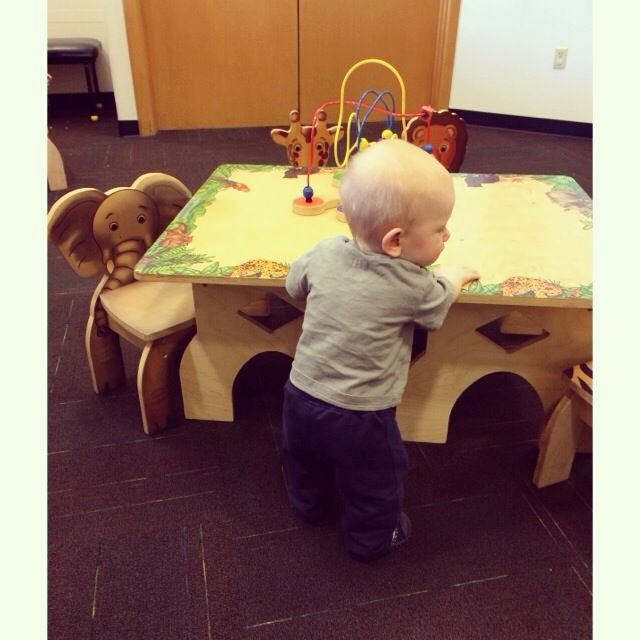 {A battle with a cold found us at the doctor}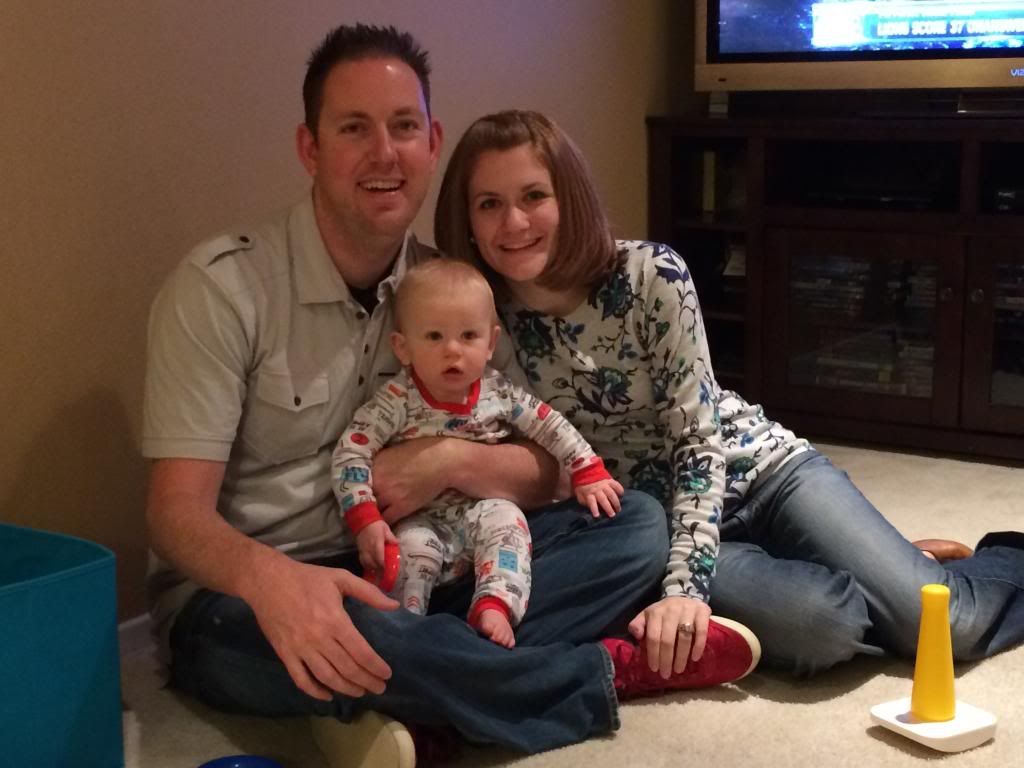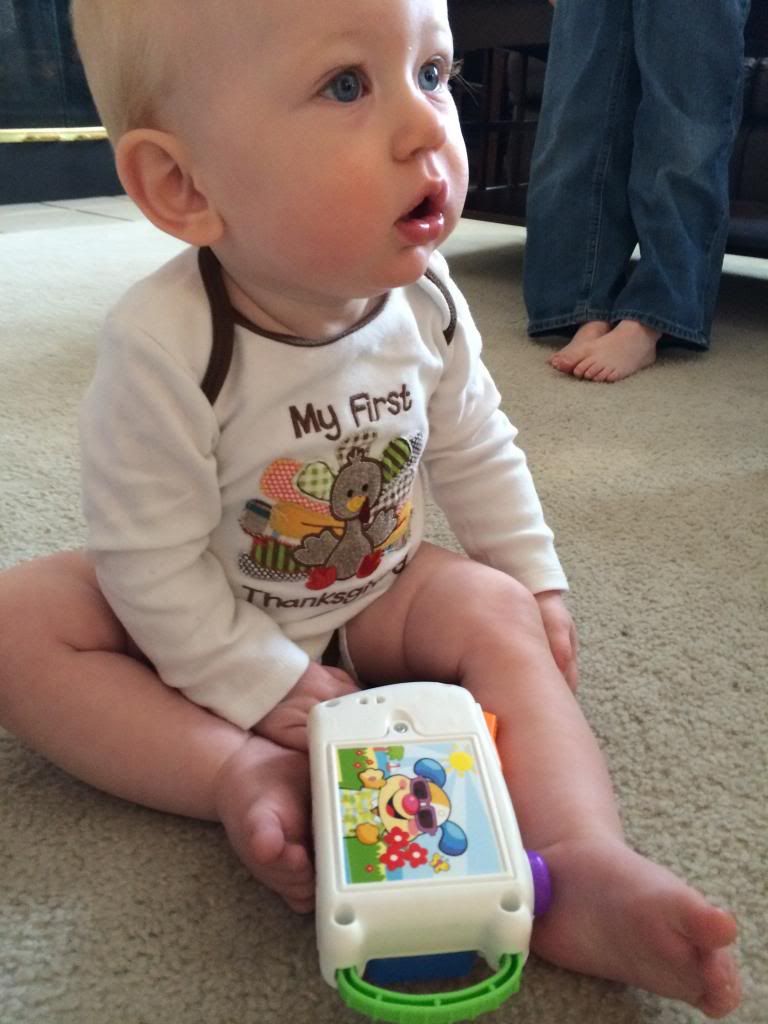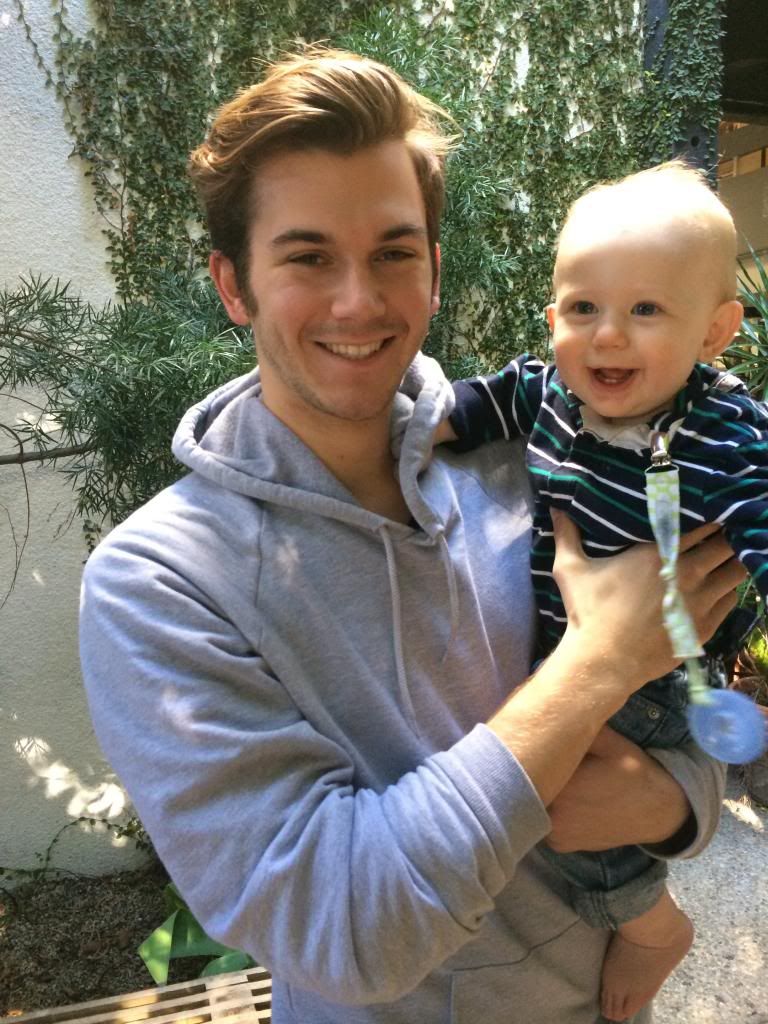 {We found Uncle Will in LA!}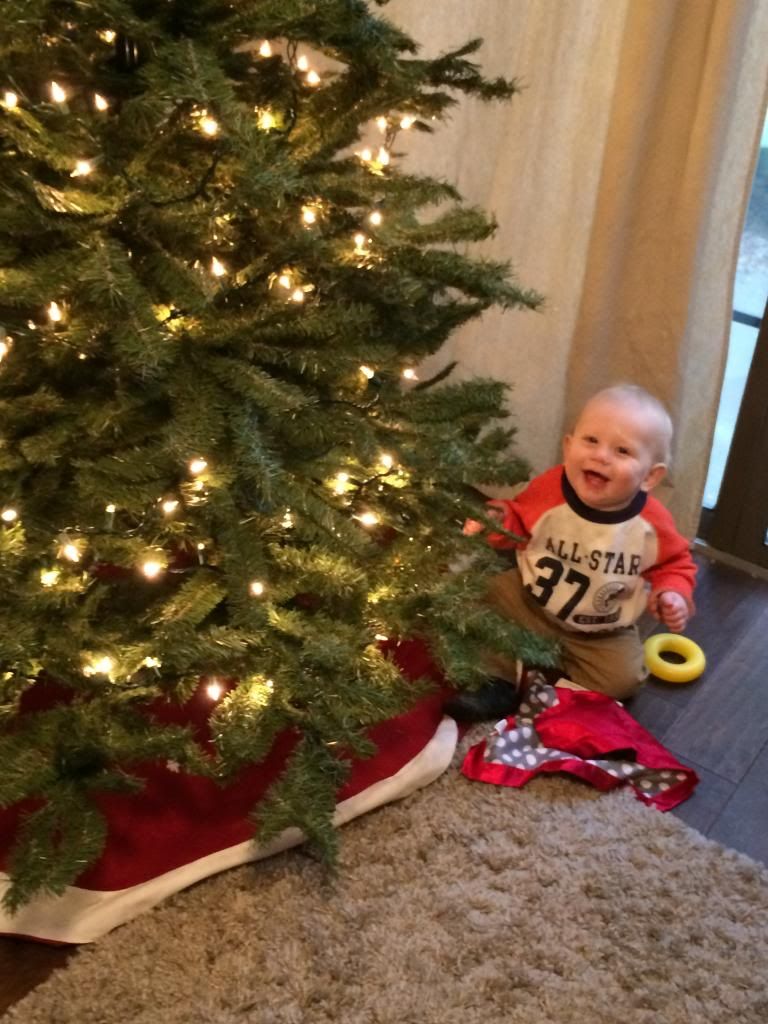 {He loves his dog and her kennel.}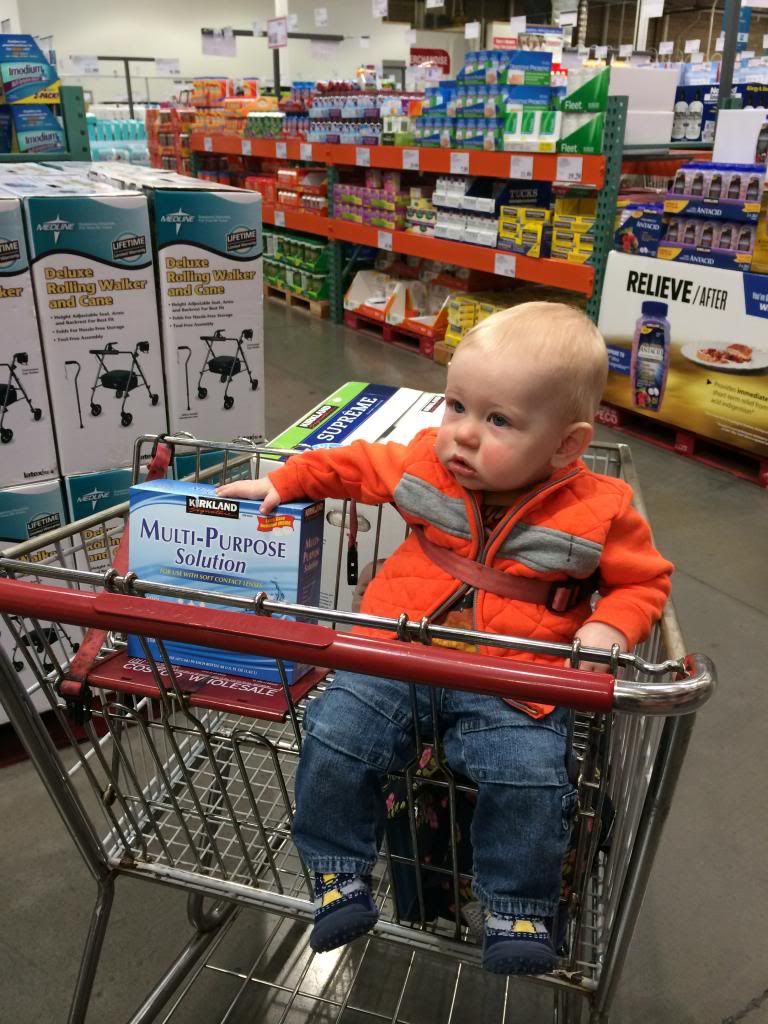 {The best Costco shopper ever.}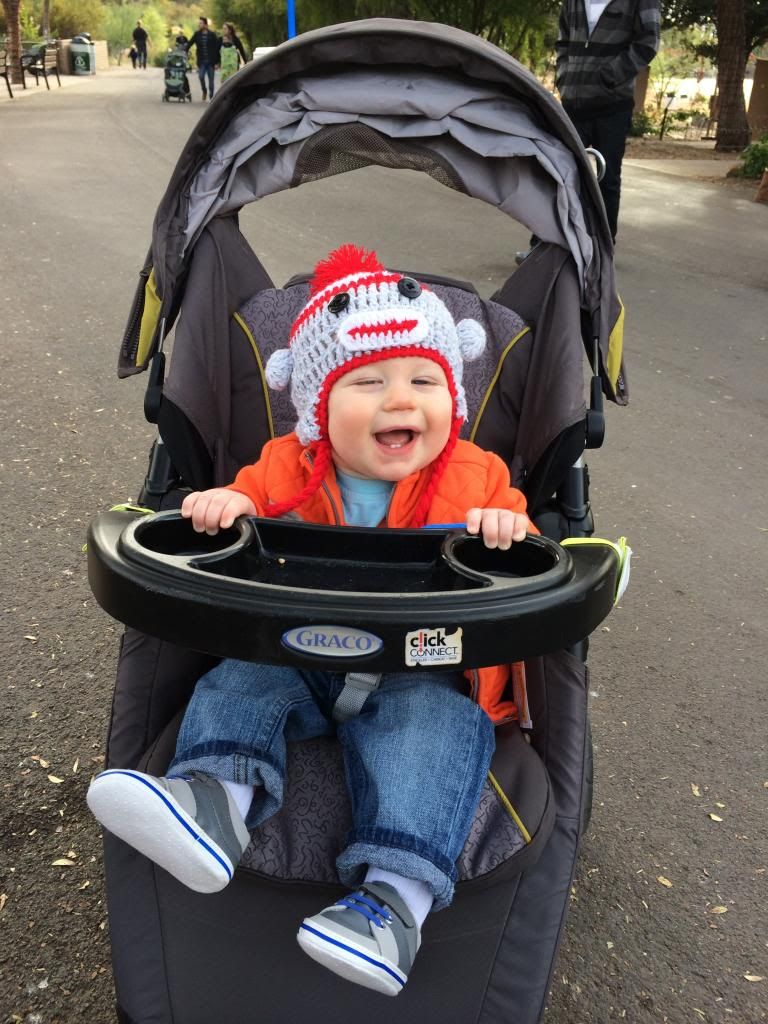 {Enjoying his first trip to the zoo.}