(In just ten days, he will go and turn one. ONE. I better post about his second to last month before his first year is behind us!)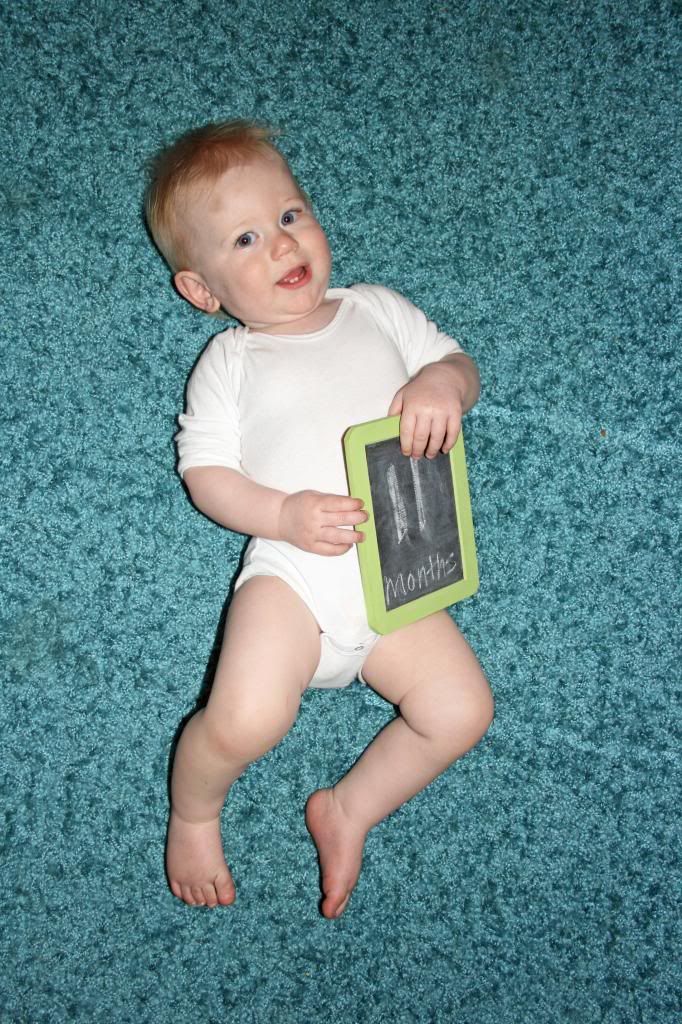 Growing: At eleven months, he weighed around 24 pounds or so. He still has five teeth: three top and two bottom. One of the top ones has been trying to pop through for a while, but we're still waiting.
Wearing: He's in all 18-month clothes. He has a few 24-month pajamas scattered into the mix. He made the switch to size 4 diapers this month, too.
Eating:
He eats three meals a day with an
occasional
snack and he takes five 5-ounce bottles. His favorites this month are turkey, cheese, and black-eyed peas. His
ultimate
favorite is still banana.
Doing: He is walking! He started walking about halfway through his tenth month, and now it's becoming more of a confident stride.


Loving: He loves Mia's water bowl (if we don't catch him in time), cuddling (or clinging, really), and bath time.