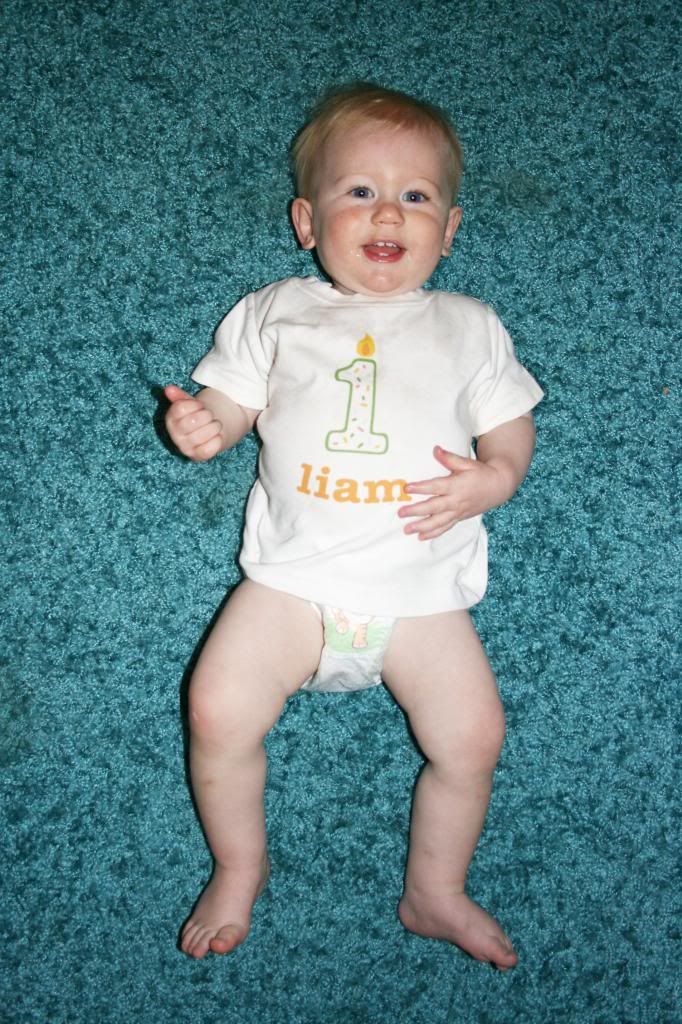 Liam turned one on March 14th... a few weeks ago. Here's to life slowing down a bit in April!
Growing:
At his one-year
appointment
(one year!), he weighed 23 pounds 10 ounces (84th percentile) and was 32 inches long (99th percentile). Just for comparison, Chris weighed 25 pounds and was 32 inches long at one year!
He got his sixth tooth on his birthday, so he has four top teeth and two bottom.
Wearing: He's in all 18 and 18-24 month clothes, and all 24-month pajamas. I am thinking he'll break into 24-month/2T clothes in the next couple of months. He is still in size 4 diapers.
Eating:
A few days before his birthday, I started weaning him off his bottles one by one.
On his birthday, we switched him cold turkey to milk out of sippy cups and he hasn't looked back. It was a much easier transition than I anticipated and the bottles have all been packed up!
He still eats three big meals a day with a couple of snacks in the afternoon. His favorite foods are blueberries (he always eat those first!), cheese and bananas.
Doing: He is walking up a storm and practically running. This boy is so incredibly busy and active, it's crazy. He is also learning how to throw quite the tantrum when he just wants to be held or fed or you-name-it. He'll plop himself down and look up at me with a fake whine, and it's kind of funny, actually. On the flip side, he likes to be right next to us often. He'll put his arms up and fall into my lap, or just come next to me and lean.


Loving: He loves being outside, riding in his new truck, and being wherever we are at all times.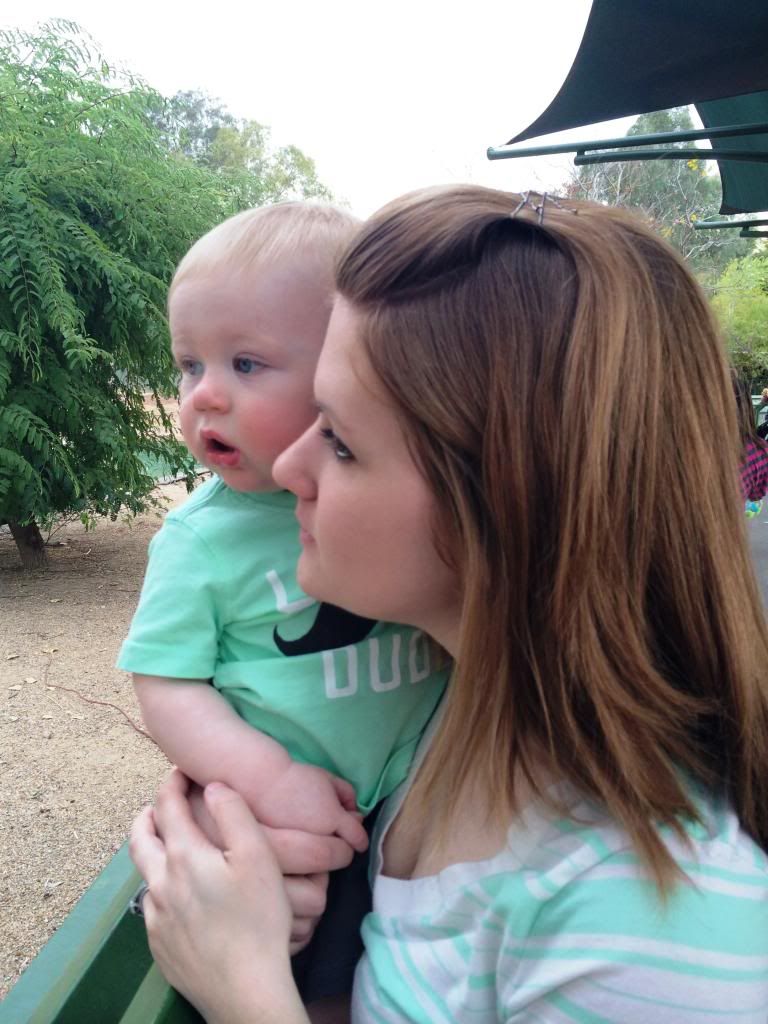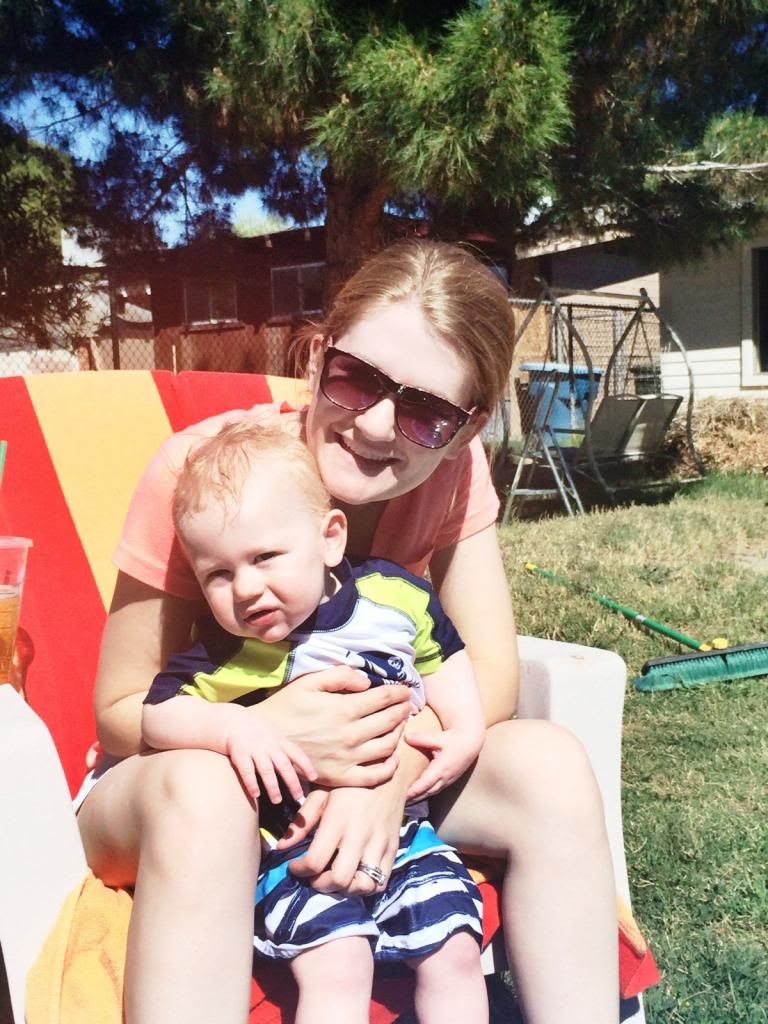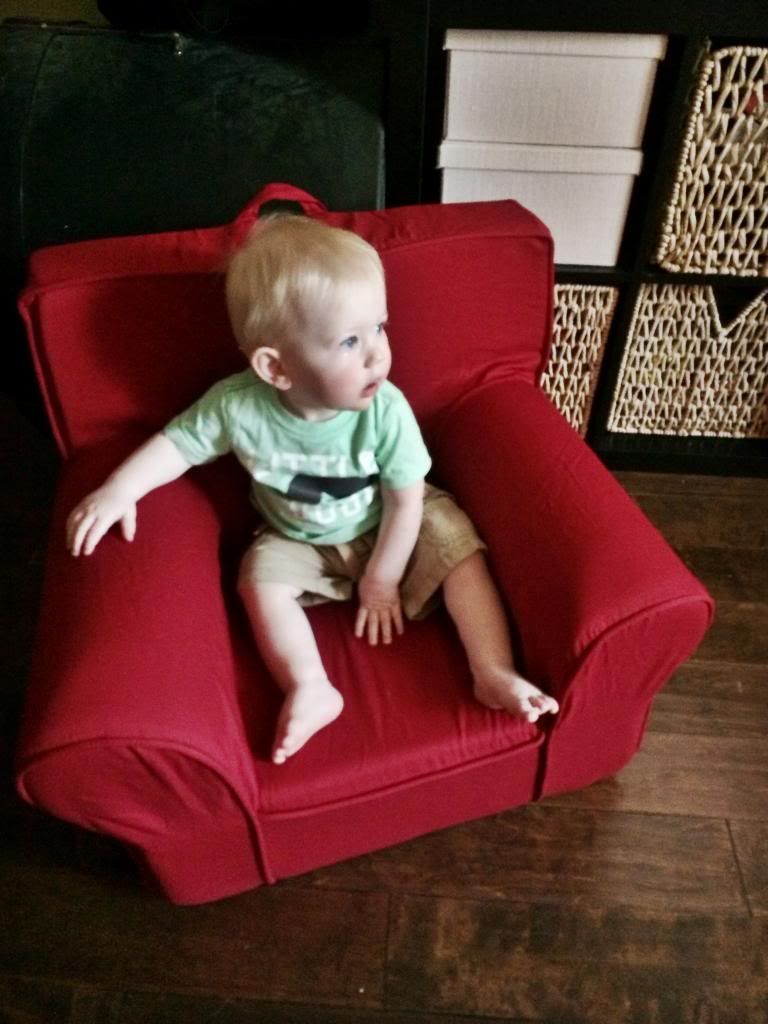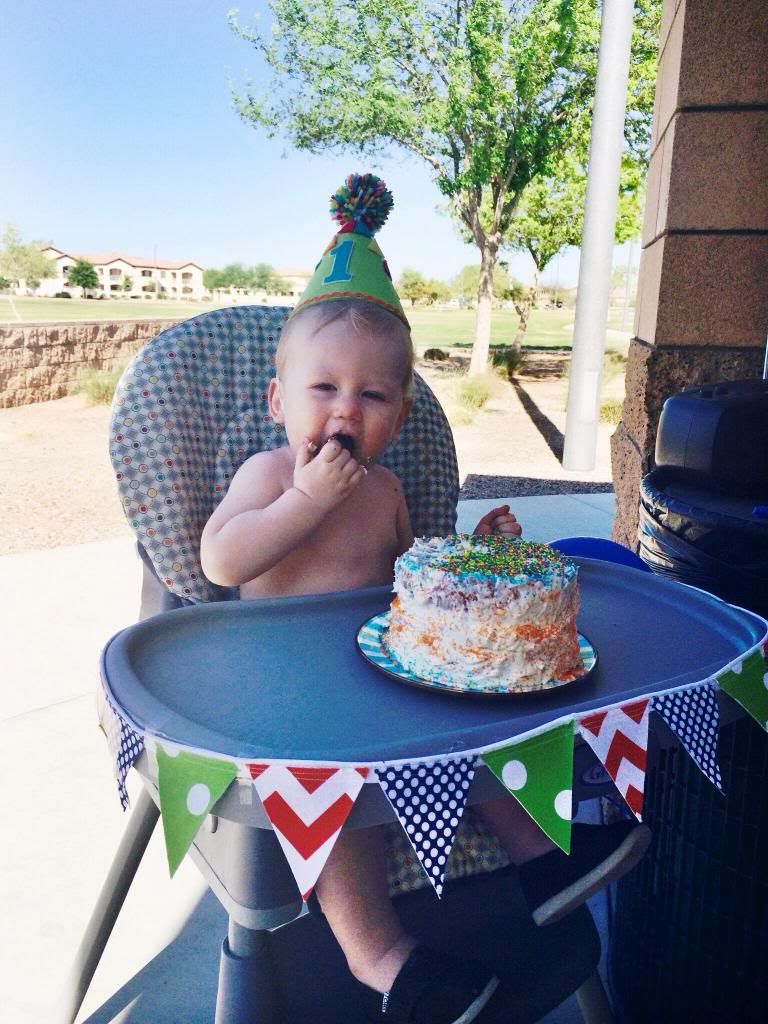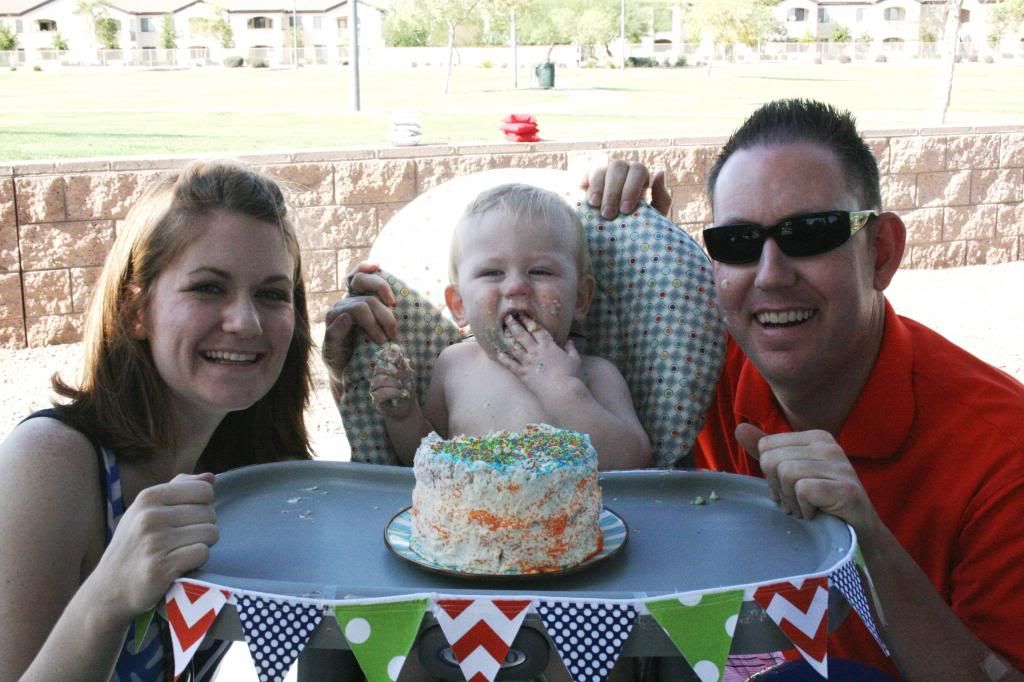 Read all of Liam's monthly updates here.