On the first day of summer a couple of months ago, we planned a full day of family fun. The "first day of summer" isn't super exciting when it had already been above 100 every day since May. But nonetheless, it was officially official and we set out for a fun day as a family.
With Chris' new work schedule, my work schedule, and our busy life in general, it's hard to carve out intentional time with just the three of us. I feel like one of us is always coming and going, and Liam is along for the ride. Time together has to be specifically planned out and protected. As in, when we set our minds and schedule to do it, we are going to do it no matter what or who or whatever gets in the way.
On this particular Saturday, we had a big day planned. Liam was going to get his first haircut, we would have lunch together, and then we would head to Sea Life Aquarium for Liam's first visit. We would end the day in the pool,
because
that's what you do when it's still 100 degrees at sunset.
As Chris was in the shower, I went into Liam's room to wake him up after a quick morning nap. I had just gotten dressed which officially made this morning one of the most efficient mornings ever. (Usually it's a mad race to get dressed before Liam finds out I'm preoccupied and breaks something.) I picked Liam up to change his clothes, and opted to change him in my lap instead of on the floor. There was a voice in my head that said don't stray from routine and just change him on the floor instead but he was just being so cuddly that I wanted him in my lap.
I started taking off his shirt and his ENTIRE breakfast came up with it. All over me. All over my dressed self, might I add, which forced a major setback in what was my most efficient morning ever.
My first thought was, "It's okay. WE WILL DO TODAY."
He went straight to the bathtub and Chris walked in soon after. When I saw the look on his face that said, "Oh how fun! He's taking a bath!" I quickly directed him to the breakfast that was all over the floor, bed and clothes. One of the best things about my husband? He cleans that stuff up without even thinking about it. That's an important quality, single ladies.
I watched Liam like a hawk for the next half hour. He was being his usual busy, running-around-the-house, getting-into-everything, laughing-all-the-way self, so I deemed it okay - necessary - to continue on with our day.
(To ease any worried minds, he was perfectly fine the rest of the day. I think it was just a case of too many bites of a banana.)
Our first stop was to get Liam his first big boy haircut. We went to our local Snip-Its and they belted him into the chair. I watched him carefully wondering how he would do with someone snipping at his hair.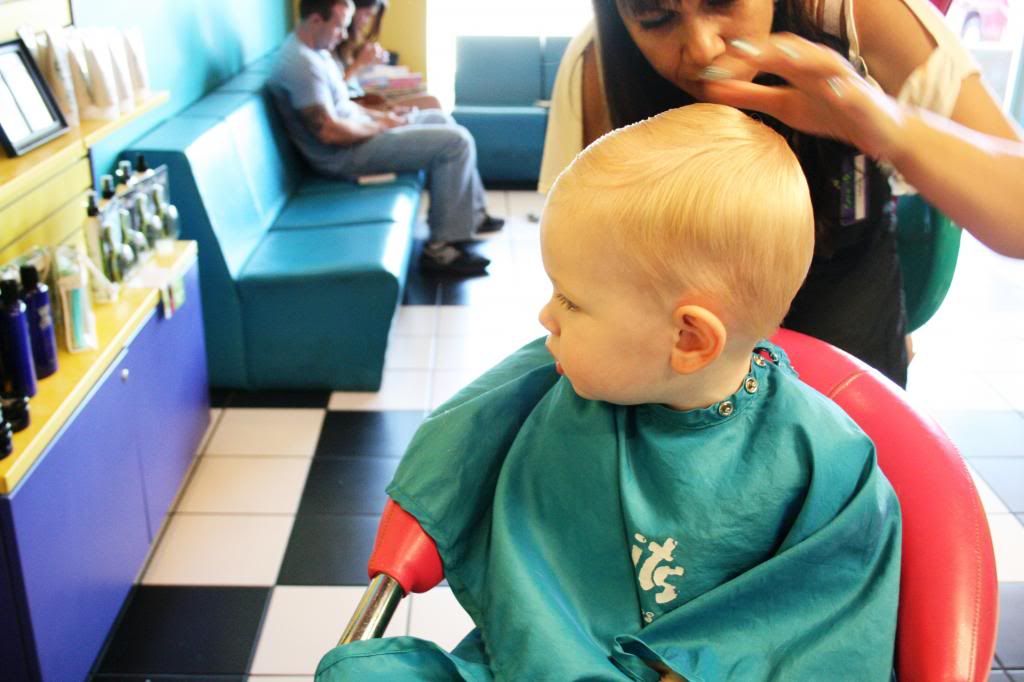 He was a champ and he sat still. Let me emphasize that the child who does not still sat for a good fifteen minutes and laughed and smiled the whole way through.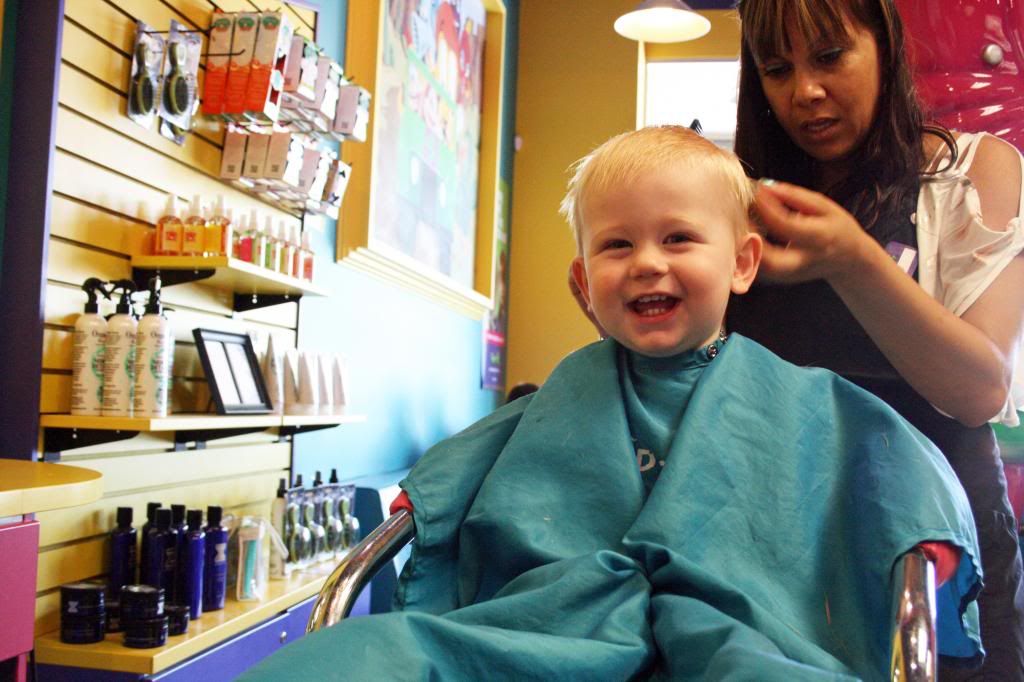 We celebrated the momentous occasion with a stop at Chick-fil-A for lunch.
After lunch, we headed over to Sea Life Aquarium. When I first saw the map, my first concern was how we were going to see everything. However, it was set up to tunnel you through different exhibits so that no fish, seahorse, or turtle was missed.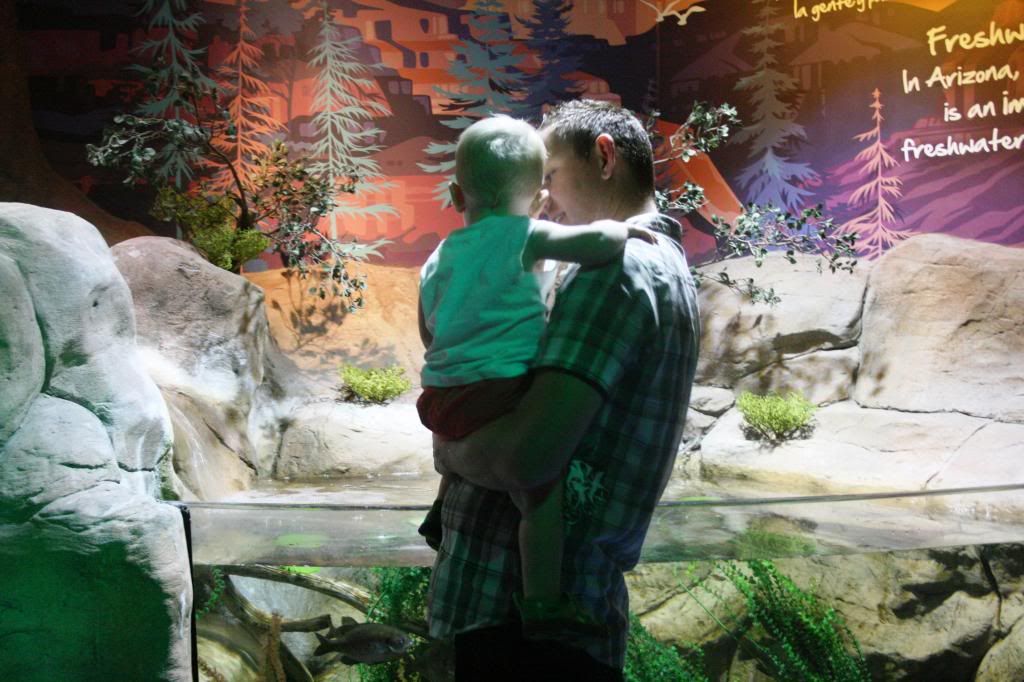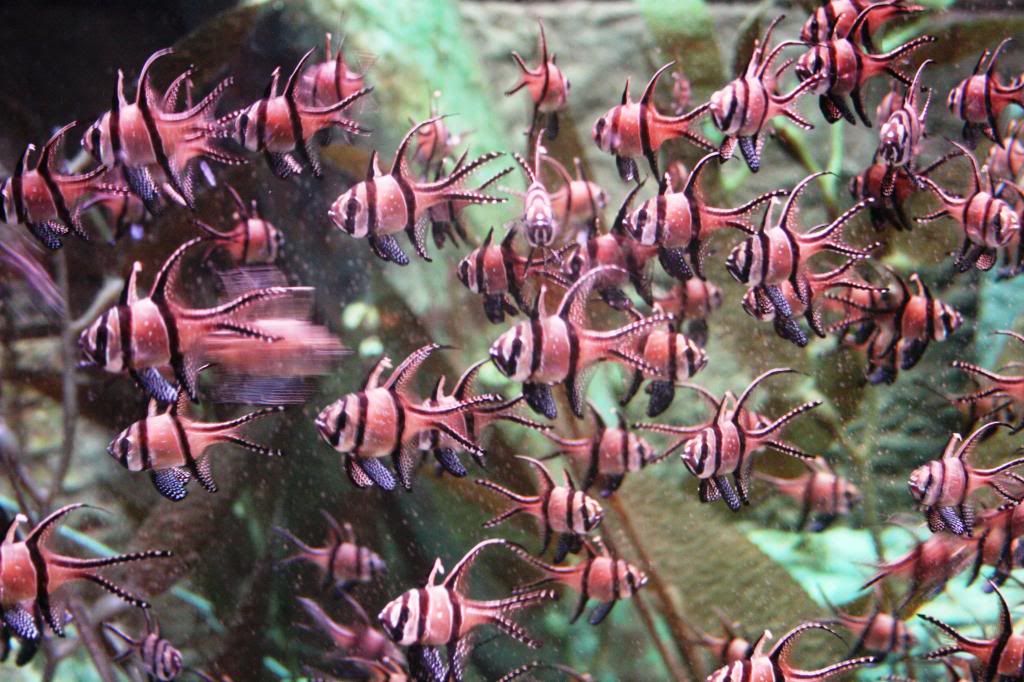 Liam's eyes were wide as he came face to face with all of the fun creatures. Even I was amazed to see some of them so up-close. Creation is a magical thing, don't you think?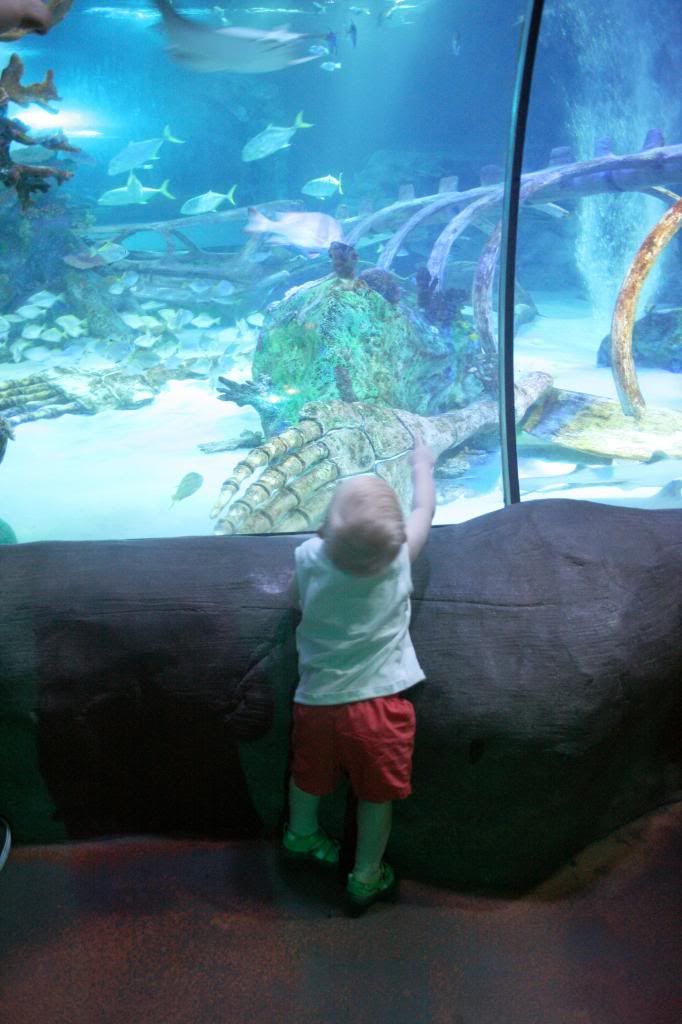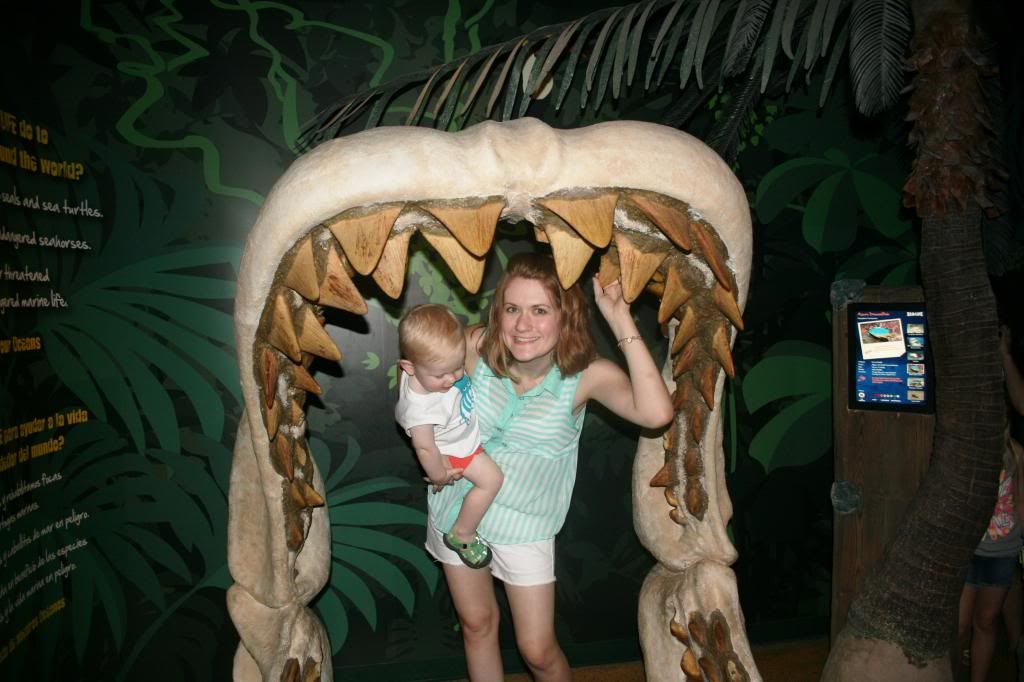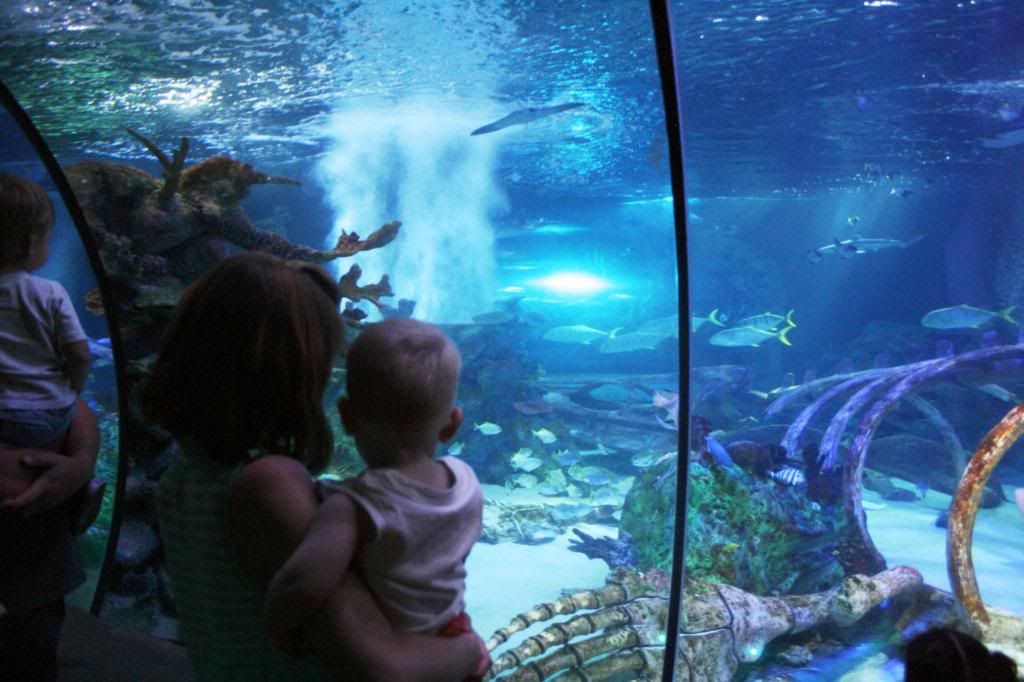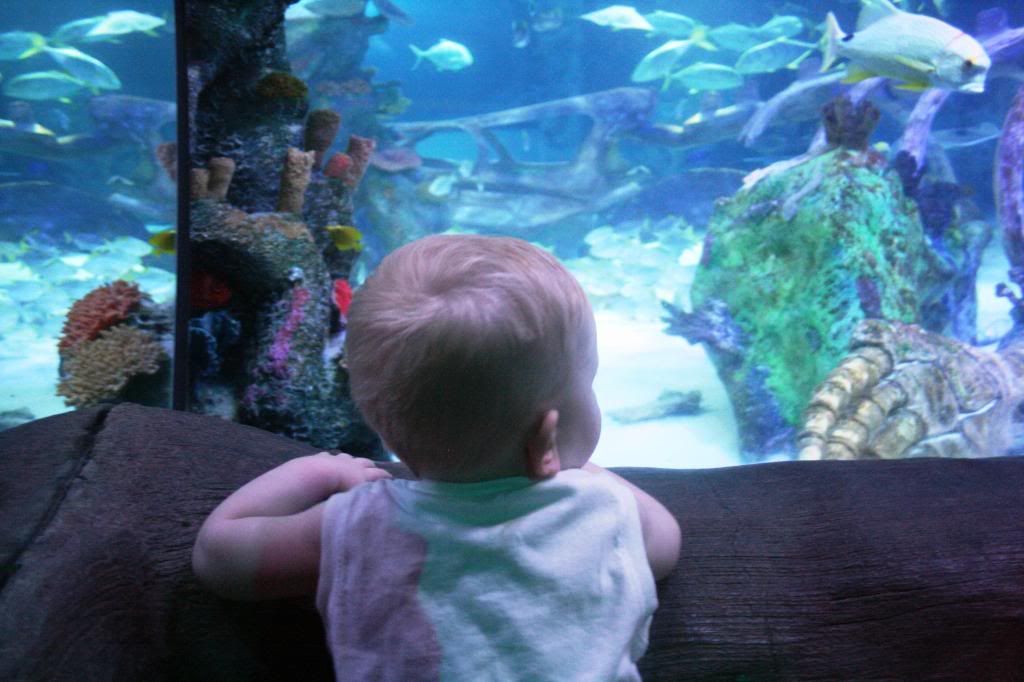 As we neared the end, our little one was nearing his end of a busy day. We walked the mall for a bit and headed home, only to get our swimsuits on and go splash in the pool.
Days like this are far and few between, but when they come, I do my best to soak up every ounce of them.
Some days we just have to tell ourselves, "We will do today." Through the inconveniences and the tantrums and the moments that try to keep it from happening, we will do today and we will be so grateful we did.
*Thanks to Sea Life Aquarium for providing complimentary tickets to our family! You can save by ordering tickets online to enjoy a day out with your family, too.