On Friday, Liam had his first trick-or-treating experience. Since he was only 7 months old last year at this time, we had plopped him into a pumpkin onesie, put him to bed, turned off our porch lights, and called it a night.
When I was back home earlier in October, my mom sent me back with the costume I wore when I was about four years old. The classic Crayola crayon box.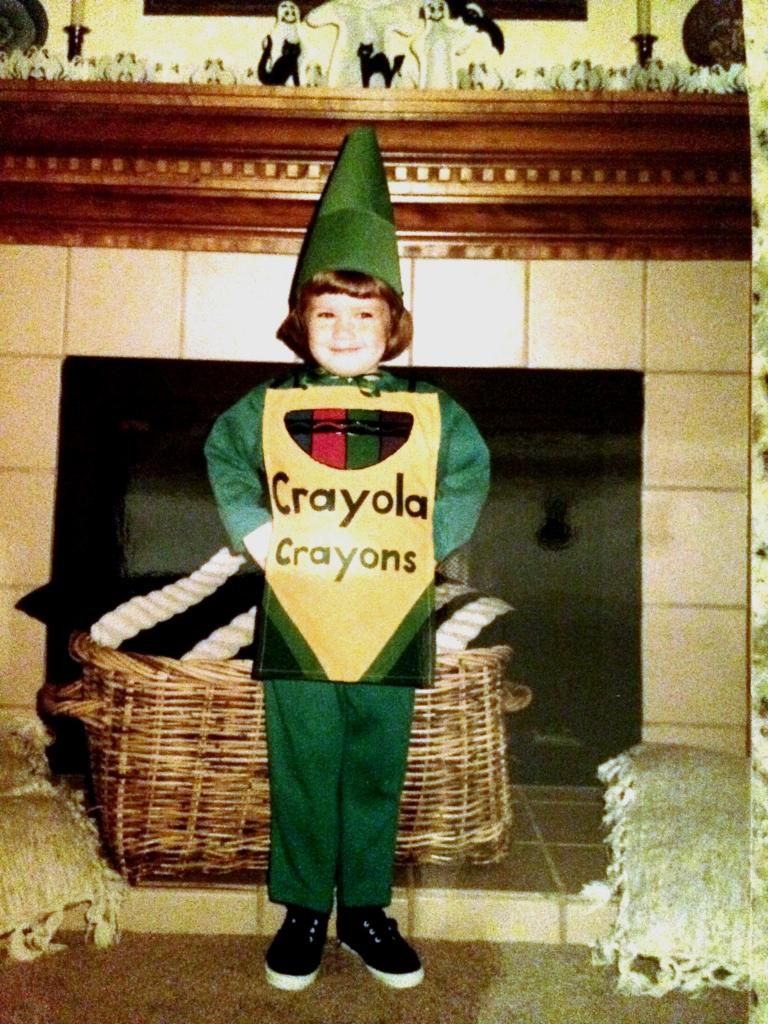 I needed something easy for Liam to wear that I knew he would actually keep on. This handmade costume just slips right over the shoulders, except when I tried it on him last week, the fragile, 25-year-old ties snapped right off. I had no shame in bringing the costume to work on the morning of Halloween and hot-gluing new ribbons on. I call it work-life balance. (Bonus points for me for having green ribbon on hand.)
On Friday afternoon, I hurried from work to Carter's to Target to find two matching, solid pieces of clothing for him to wear underneath his costume. They both came to the rescue with $5 pants and a $3.99 shirt. We dressed up Mia and Liam in their coordinating costumes and called it a win.
We went over to a friend's house to trick-or-treat and I was beyond impressed at Liam's natural skills. He walked (actually, he ran) up to each door, grabbed a piece of candy, put it in his bucket, and then ran to the next house. He had to learn not to actually go into the houses, and to not be so greedy as to take four handfuls of candy, but overall, he was so much fun to watch. We even stayed back at the end of the driveway while he ran up to houses with his new friends. He had it down.
When we got back to the house, he was a little upset that we took his bucket of candy and put it away. He didn't really understand the fact that it was candy, but he did understand that he just sweated his tail off to get those goods, so we let him snack on fruit snacks and popcorn for all of his hard work.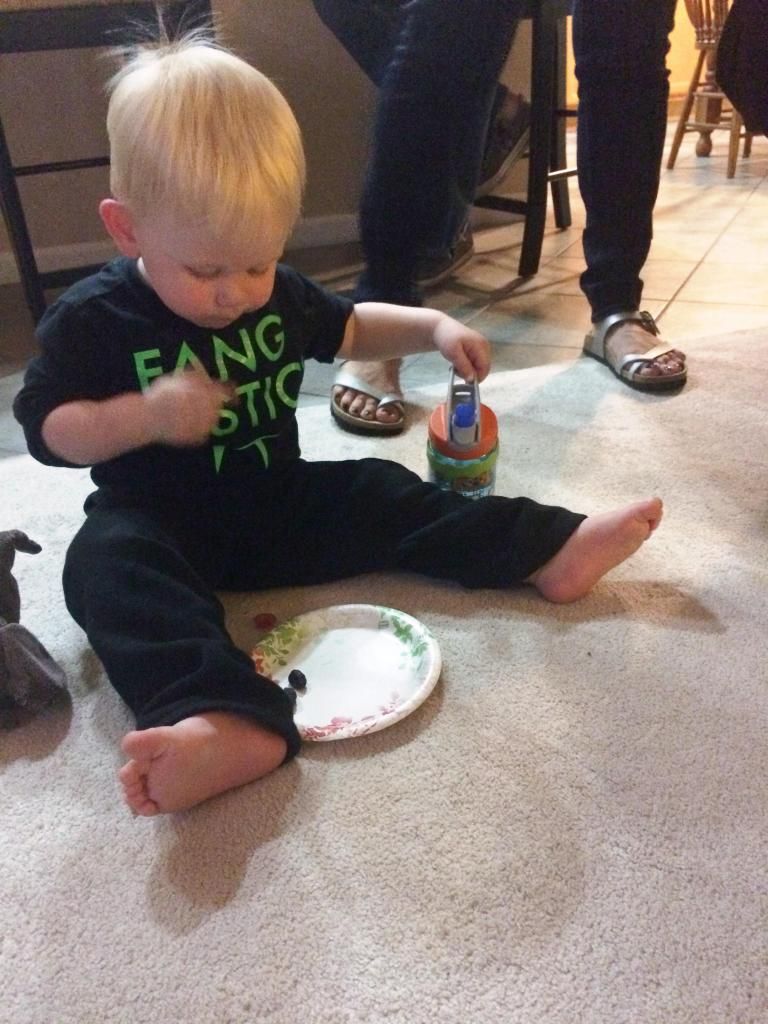 When we got home, the little guy crashed and we inspected his goods, just to be safe.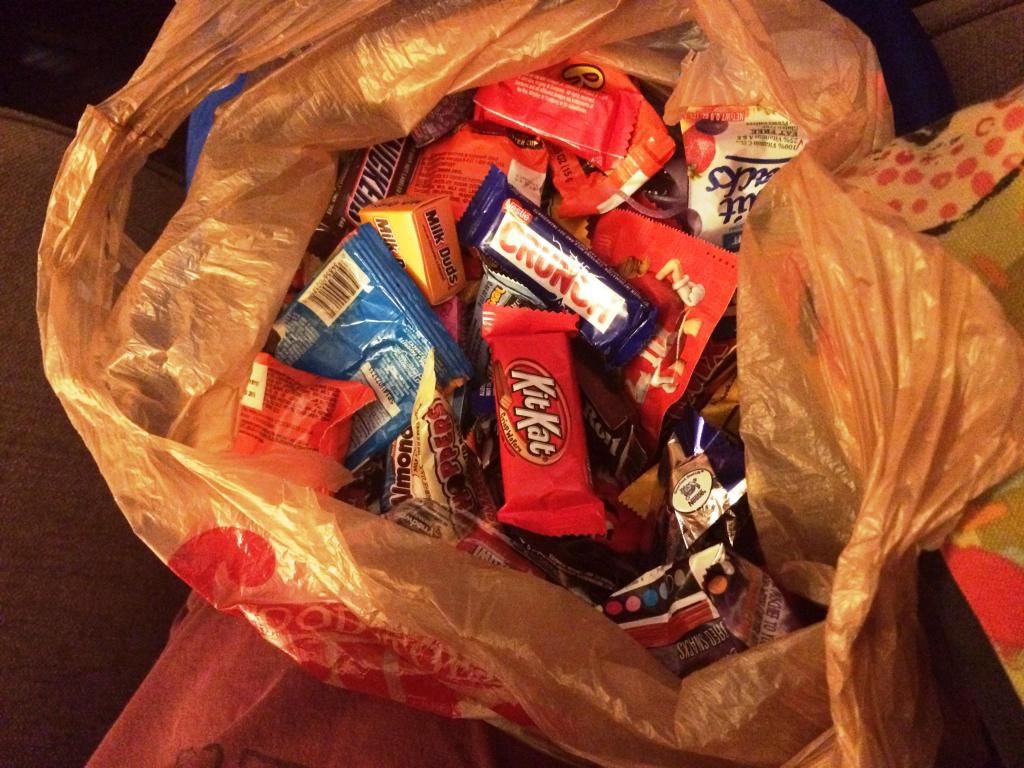 This costume lived up to its cuteness circa 1989, 1991, 1992 and now, 2014.