I think for every parent - whether you are working outside of the house all day, or working from your house all day, or staying at home with little ones all day - the five o'clock hour is pretty much the most torturous of all hours. I swear something shifts with the planet alignment and the moon phase and the gravitational pull because it seems like adults and kids both lose it.
Our five o'clock hour always seems hectic. I get home from work and picking up Liam just around 4:30. Right at 5, as if on cue, Liam melts down wanting food right this second. Most days, Chris isn't home until closer to 5:45, and if it's on the weekend, we are flying solo until well after bedtime. So it's usually just me and Liam against the clock.
Liam has always been a good eater, but lately he seems to have become very particular. I hesitate to say picky, because he truly will eat most anything. However, he eats it only when he wants to eat, and each day is different from the last.
One trick we have found to get through the dinner hour is a dipping sauce: ketchup, syrup, honey, or peanut butter depending on the dippee.
Recently, I was able to stock our freezer with Foster Farms chicken nuggets. I loved the idea of them because they are natural, with no added hormones or steroids. We eat organic meat, produce and dairy in our house, and I was excited I could offer something simple while still sticking to the organic regimen. Because let's face it. Come five o'clock, I am willing to throw in all towels for the sake of easy and convenient. But luckily, I don't have to completely.
After just a few seconds of cooking, let the dipping commence!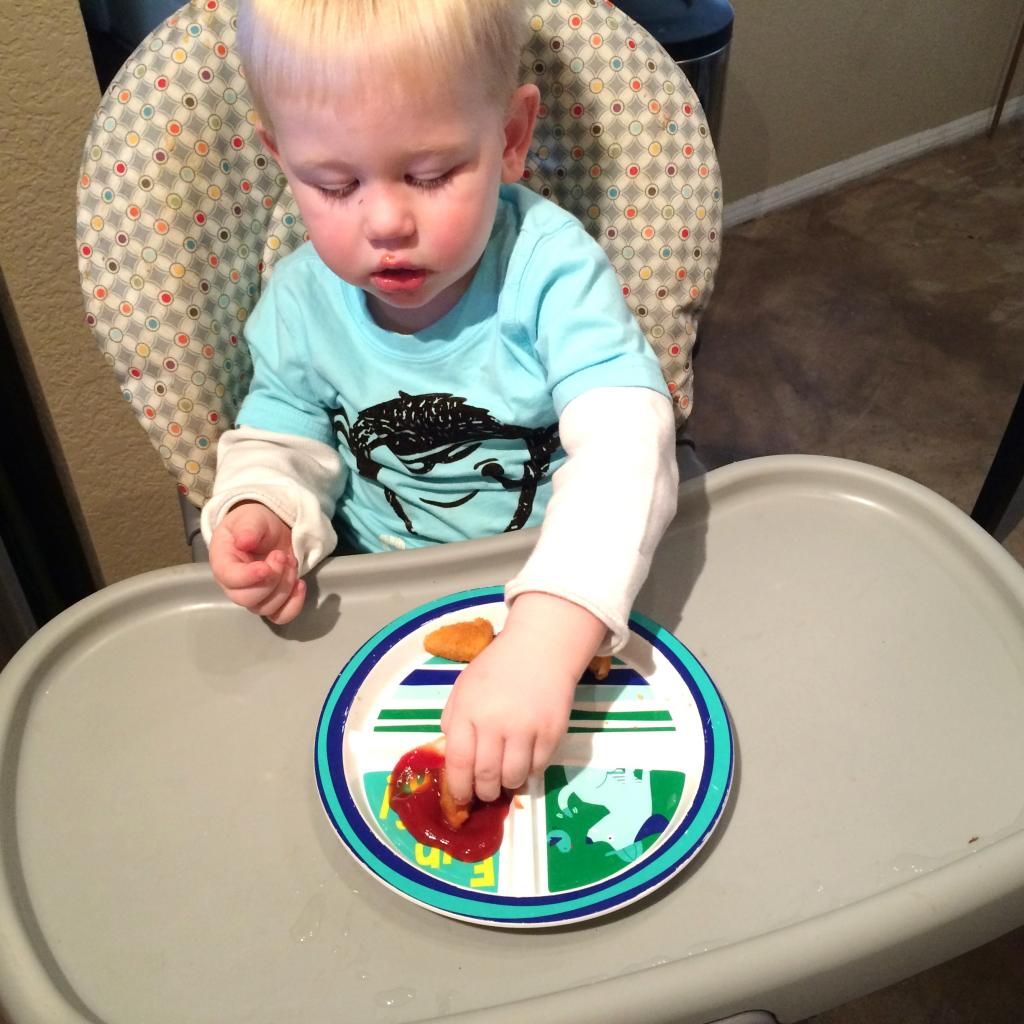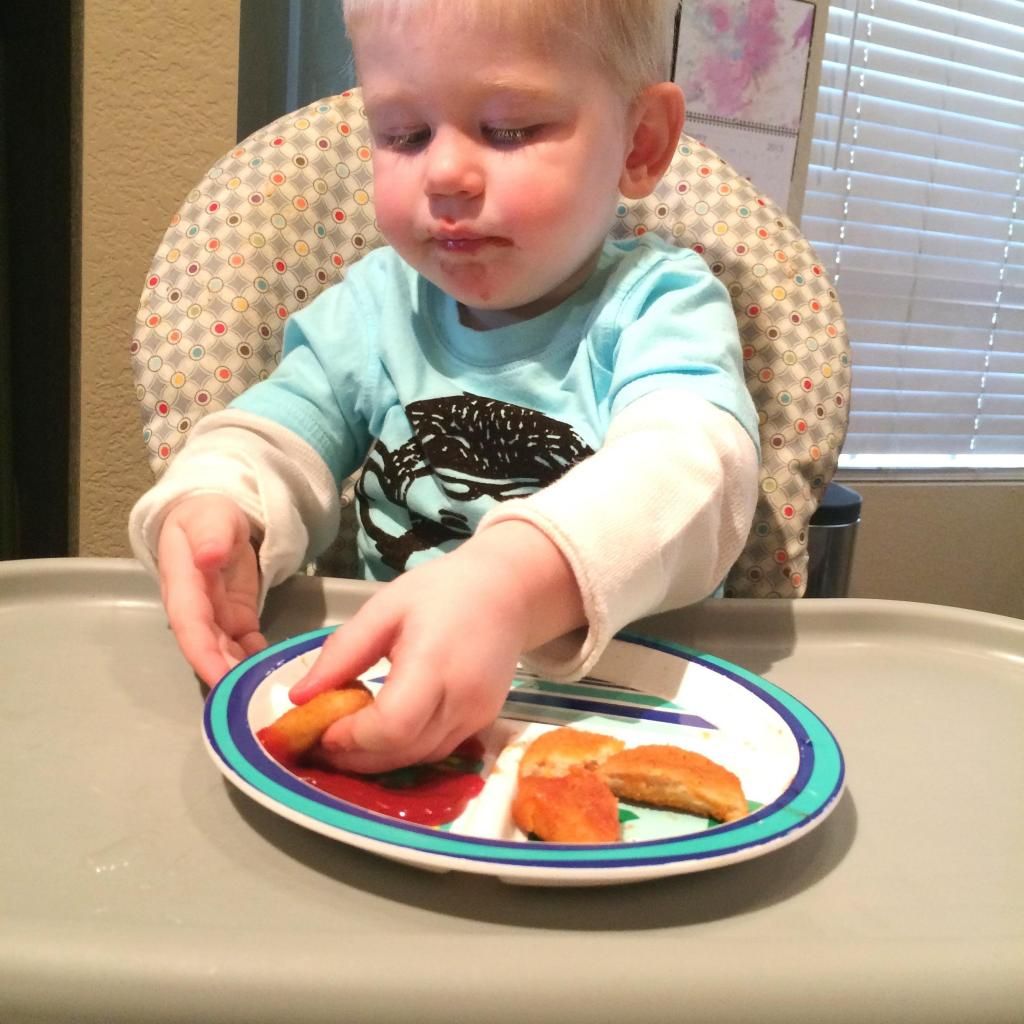 Chicken in ketchup, apples in peanut butter, pancakes in syrup - dipping has made our meal times much less of a fight.
What do you do to survive the five o'clock hour with a toddler?
{I gladly received Foster Farms chicken nuggets free of charge, but all opinions stated are my own. FosterFarms Frozen Cooked Chicken products are versatile, center-of-plate solutions that are ideal for quick and easy meals. From traditional favorites like wings and nuggets to original variations like Kettlecorn Chicken and Orange Chicken, Foster Farms offers a variety of 100 percent all natural frozen cooked products to meet busy consumers' needs. There are never any added hormones or steroids in our Frozen Cooked Chicken products.}